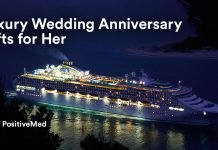 Celebrate a milestone anniversary as a married couple or a special year together with these wedding anniversary gifts for her.
These Couples Are Proving True Love Lasts A Lifetime Remember the butterflies in your stomach when you heard your first love's name? Whether you were...
This Struggling Couple Heading for Divorce Buys Something Worth $600,000. Find Out Why!Allison Paschke and John Danskin have been married since 1983. They have...