BOBBY BROWN coming to Whitney Houston's funeral:

Kevin Costner's tribute to Whitney Houston at her funeral played out like a Hollywood blockbuster: It made them laugh, cry, stand up, and cheer. He shared many anecdotes about Houston in his nearly 20-minute long speech, the most touching of which was probably recounting how he fought for her to be in their movie, "The Bodyguard."
"I thought she was the perfect choice but the red flags came out immediately," he said. "I was reminded that this would be her first acting role. You could also think about another singer, was the suggestion — maybe somebody white. Nobody ever said it out loud, but it was a fair question, it was. There would be a lot riding on this. Maybe a more experienced actor was the way to go."
"I told everyone that I had taken notice that Whitney was black," Costner said. "The only problem was that I thought she was perfect for what we were trying to do."
He ended up postponing the movie for a year so that Houston could wrap up her tour and star in it. But once filming started, Costner said, her insecurities took over.
"Arguably the biggest pop star in the world didn't think she was good enough," he said, recounting tears on the set as Houston questioned her makeup and voice.
"Whitney, if you could hear me now, I would tell you, you weren't just good enough, you were great," he said. "You sang the whole damn song without a band. You made the picture what it was. A lot of leading men could've played my part … but you, Whitney, I truely believe you were the only one who could've played Rachel Marron at that time. You weren't just pretty, you were as beautiful as a woman could be. And people didn't just like you Whitney, they loved you."
He offered advice on behalf of Houston to her daughter and millions of other aspiring singers.
"To you, Bobbi Kristina, and to all those young girls who are dreaming that dream, thinking that maybe they aren't good enough, I think Whitney would tell you, guard your bodies," he said. "And guard the precious miracle of your own life. Then sing your hearts out. "
He choked up towards the end. "Off you go Whitney, off you go," he said. "Escorted by an army of angels to your heavenly father. When you sing before him, don't you worry. You'll be good enough."
Announcement: We're going to write down your messages from all around the world, make a banner and bring it to the church where Whitney's funeral will take place. 
Here're some new photos of the place where Whitney's funeral will take place on Saturday. The streets are closed and tens of anchors and photographers and many people are gathered around the church where Whitney started her career and her mother still attends. Jay-Z, Beyonce, Elton John, Oprah Winfrey and Bill Cosby will all be attending Whitney Houston's private, invitation-only funeral in Newark, New Jersey.
Kevin Costner, who starred alongside Whitney Houston in the blockbuster "The Bodyguard," will speak at the funeral, along with Houston's mentor Clive Davis.
Aretha Franklin and Stevie Wonder will both be singing in memory of Houston. Invitations to the funeral have reportedly been extended to singers Chaka Khan, CeCe Winans, Brandy and songwriter Diane Warren, according to E!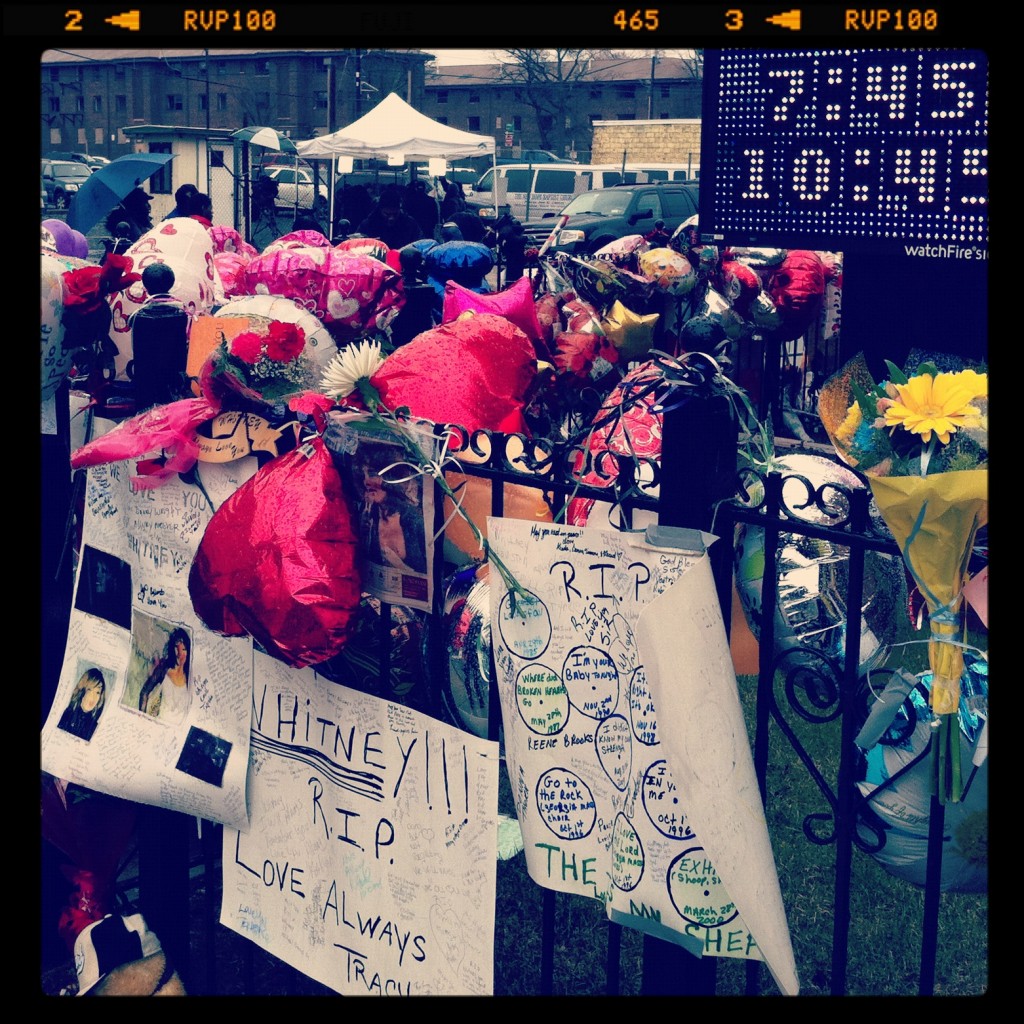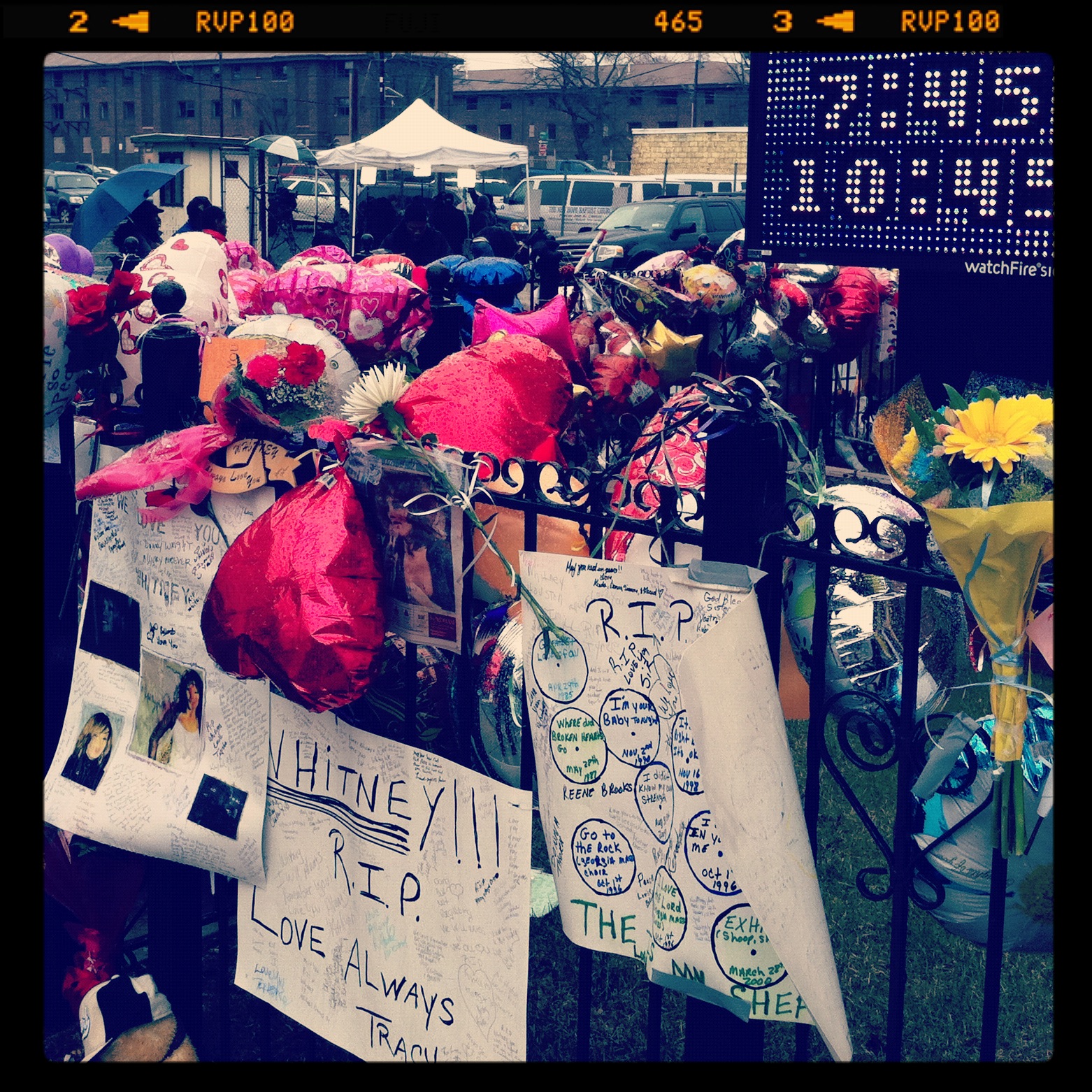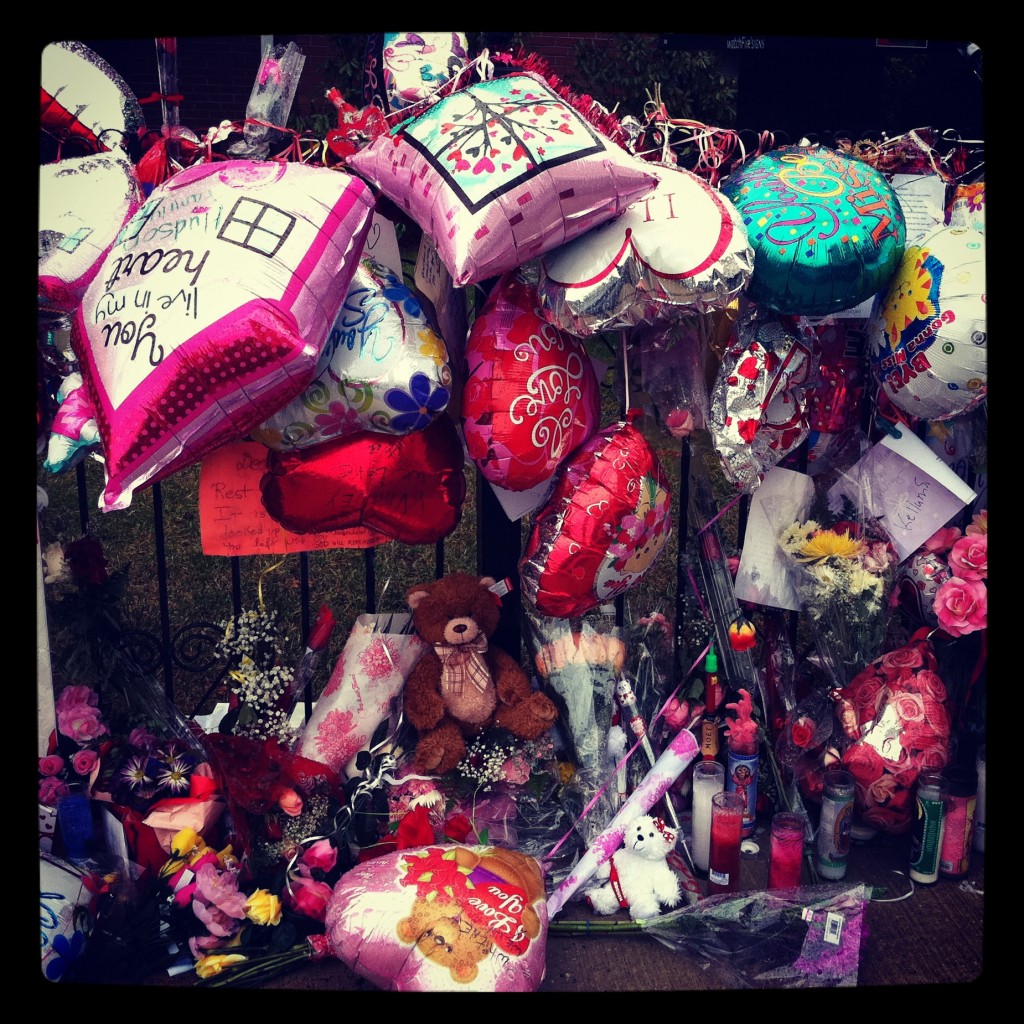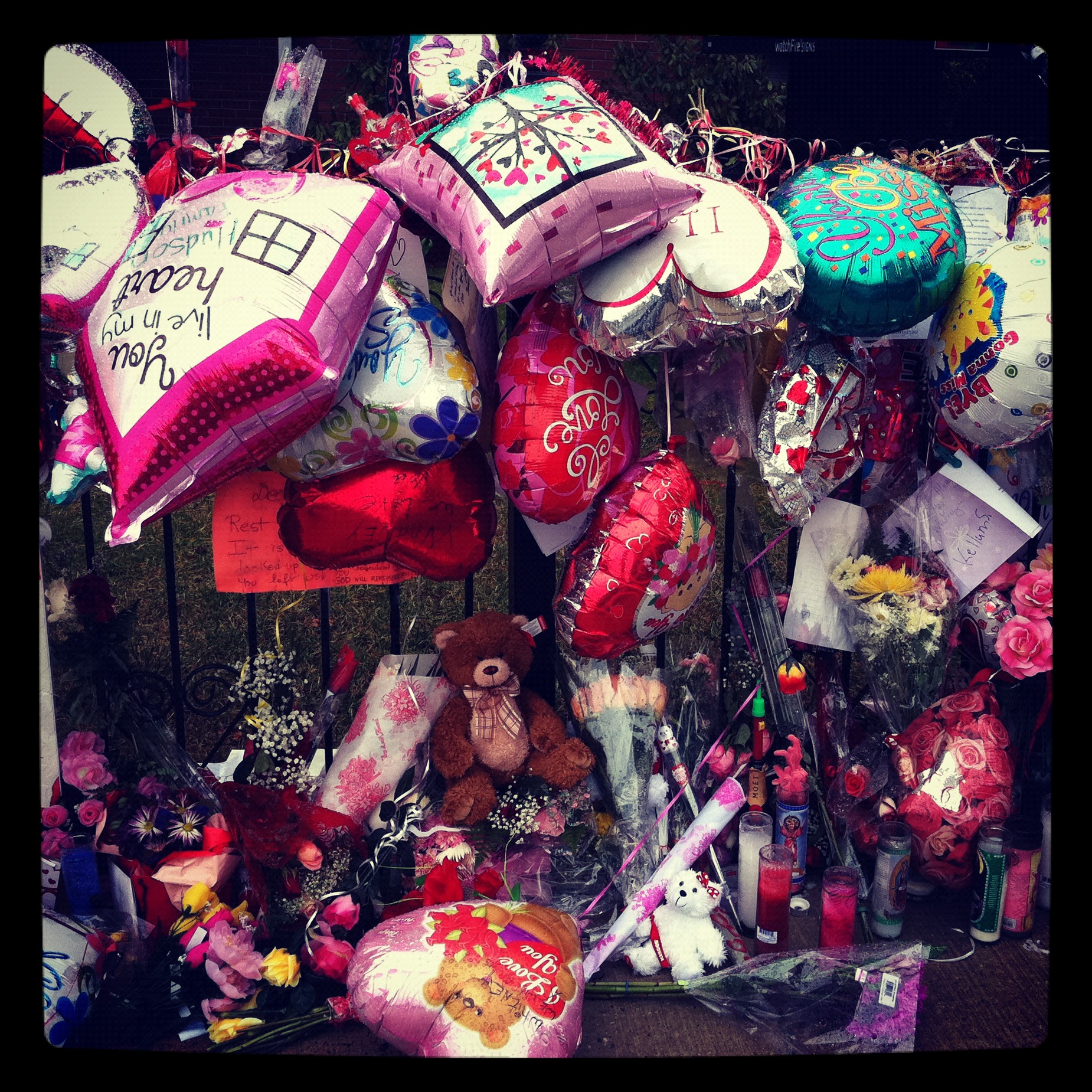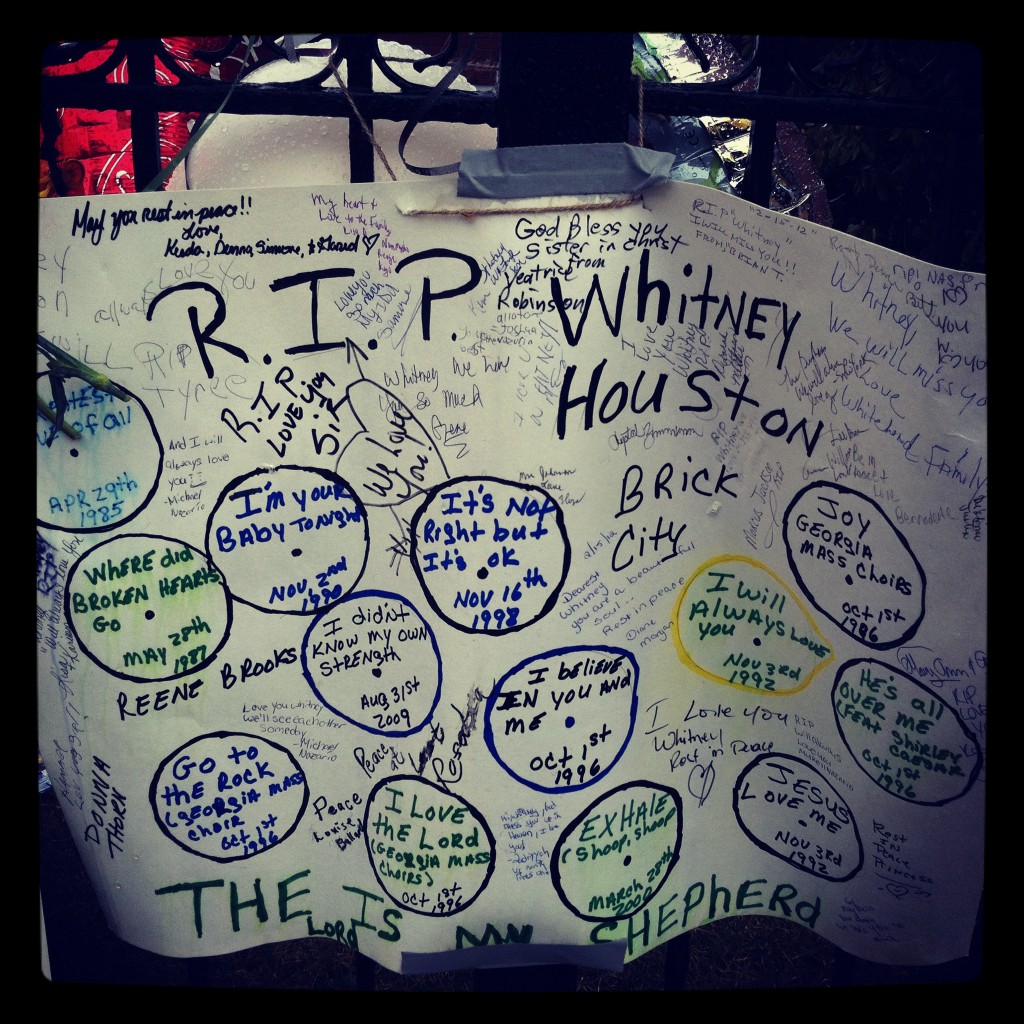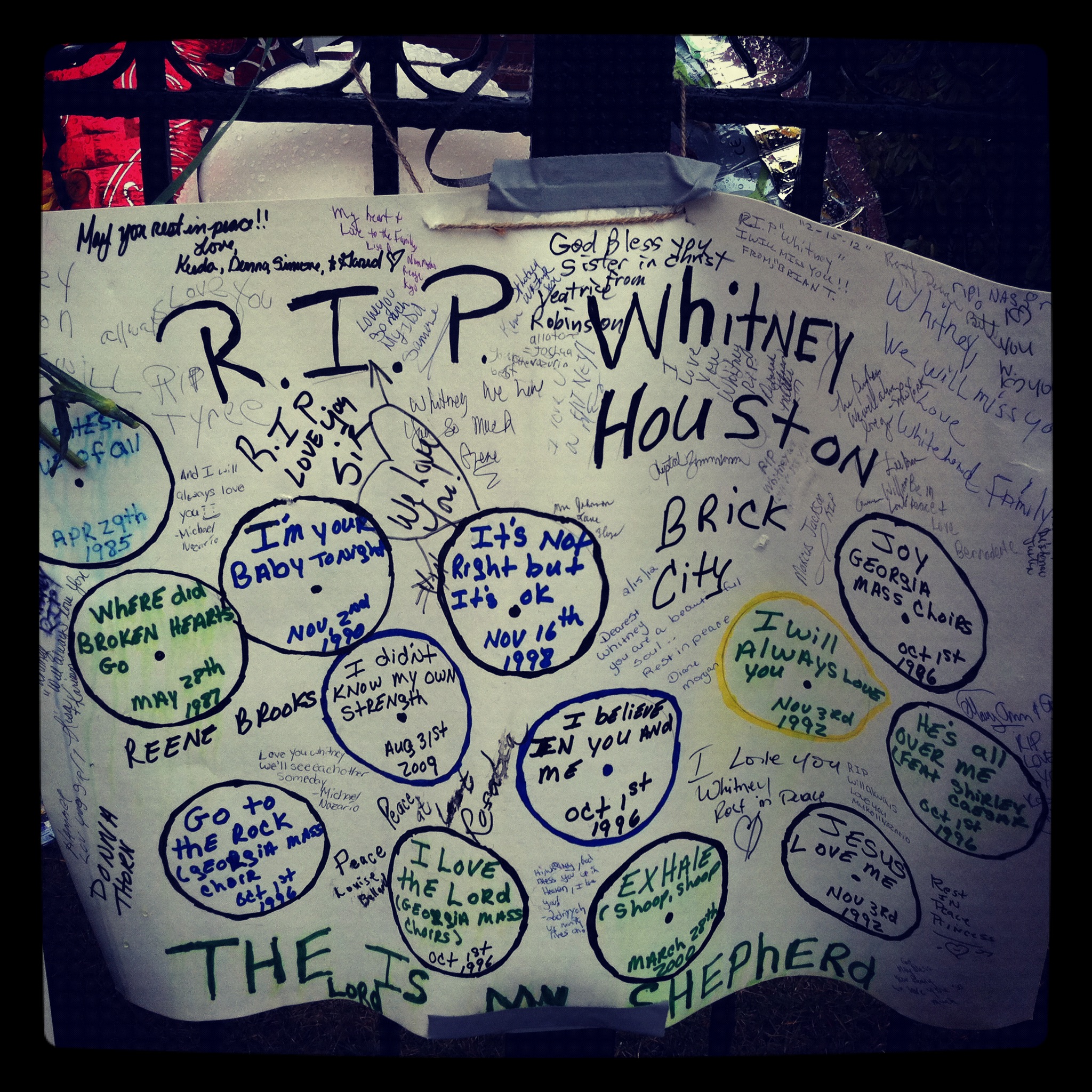 We went to The New Hope Baptist Church in Newark, where Whitney Houston began her singing career, wrote some notes and signed the banners and took these photos for you. The church is the same place her mother is still attending and will hold Whitney's funeral Saturday February 18th at noon. The ceremony is private and only a very small group of her close family and friends are invited.
Here is the good news. We're going to write down your messages from all around the world, make a banner and bring it to the church. We'll take photos and share it with you. So please write your name and message in the

COMMENTS

here:
P.S: You need to create an account to post your message.