Celebrate a milestone anniversary as a married couple or a special year together with these wedding anniversary gifts for her.
While dinner at a lovely restaurant may be enough to celebrate some anniversaries, certain years require a more elaborate wedding anniversary gift. Milestone anniversaries and anniversaries during years that have included the birth of children or other life-changing experiences are the perfect time to treat her to anniversary gifts she will remember for a lifetime.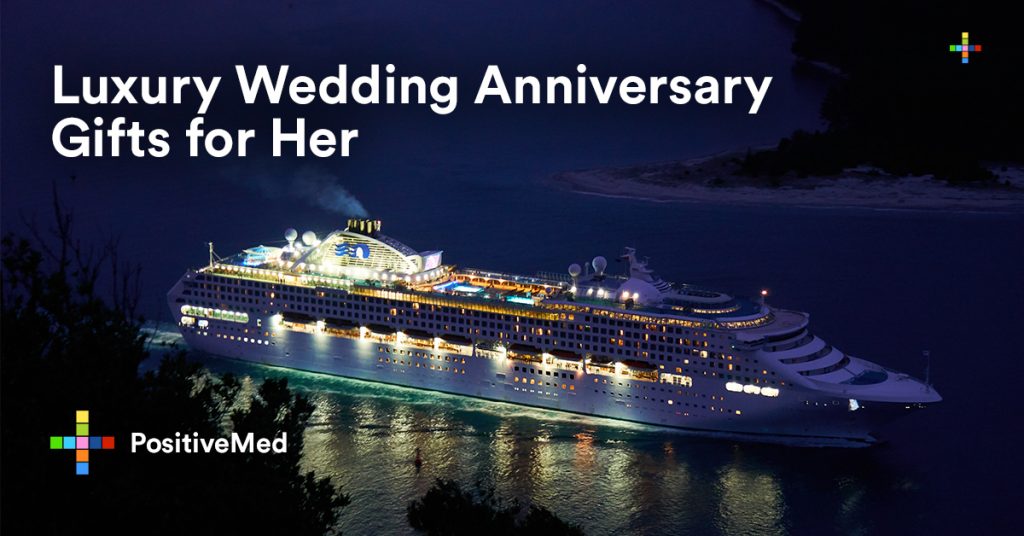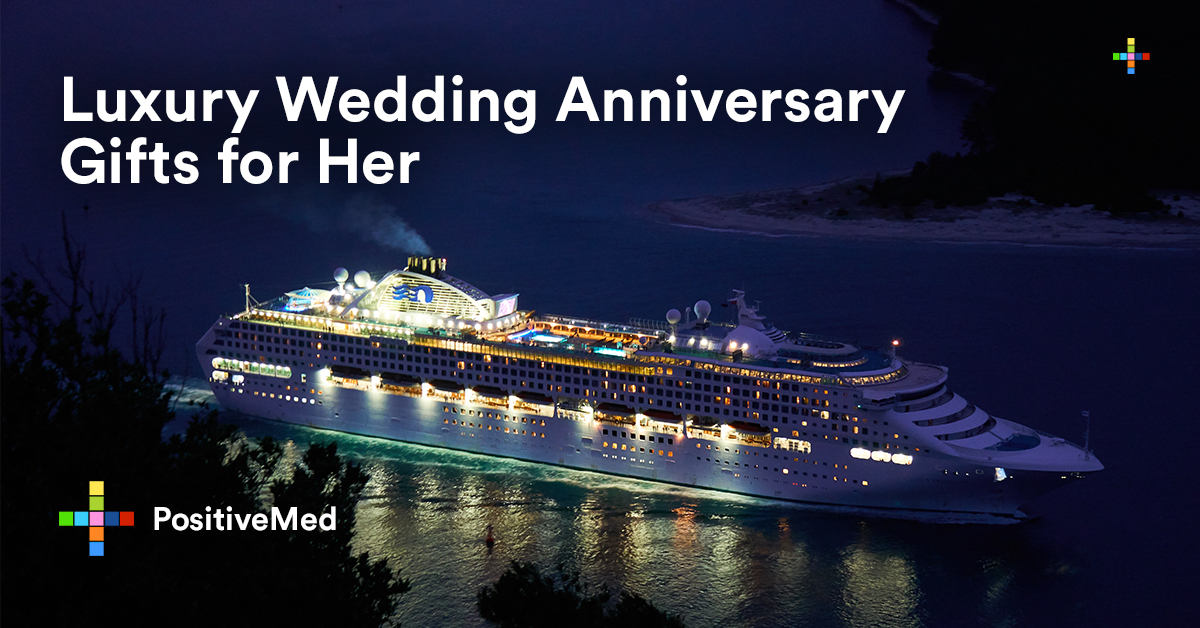 Share a Dinner Cruise for an Anniversary Present
A dinner cruise can be the perfect way for a married couple to celebrate a wedding anniversary together. A dinner cruise can include dinner, dancing, live entertainment and more. Instead of going to the same luxury restaurant and then a dance club or show, combine all those features by taking a dinner cruise.
For example, Cloud 9 Living offers evening dinner cruises in many cities such as Philadelphia, Chicago, San Antonio, Houston, Boston, New York, Phoenix, San Diego and Washington, D.C. Cloud 9 Living dinner cruises start at $110, depending on location, and there is a dress code. Other companies may offer similar dinner cruises on local rivers or lakes. To make the night special, schedule the dinner cruise in advance and plan ahead for babysitting if needed.
Spa Weekends are Great Gifts for Women
Take the standard gift certificate for a manicure or massage and upgrade it to a restful weekend at an exclusive spa and resort for an anniversary present. Married couples can attend a spa weekend together by getting similar services or a couple's package. Or a husband may choose to enjoy resort amenities while his wife is relaxing with spa services.
For example, Rocky Gap Spa and Resort in Cumberland, Md., offers many different spa packages designed for men and women. A married couple may choose to celebrate a wedding anniversary with a couple's massage that includes full-body Swedish massage in a room together or the King & Queen For a Day package. Spend the night in the resort that offers many different services, amenities and activities. Whether a married couple travels to a posh spa or shares a weekend at a local resort, spa weekends are great gifts for women.
Tiffany & Co. Offers Gifts Women Love
Not every married couple waits for the traditional 60th anniversary to choose diamonds as wedding anniversary gifts. Many married couples are giving diamond anniversary bands and other diamond jewelry for earlier milestone anniversaries (like 30th) or to celebrate a special year together. For husbands who want to pamper their wives, the Tiffany Celebration® ring may just fit the bill. With prices starting around $1,500, the Celebration ring is not a gift for any old occasion. Tiffany & Co. describes it as the perfect gift to celebrate a baby, anniversary or any important moment. A Celebration ring is a wedding anniversary gift she will treasure forever.
Look for unique gifts for women that make a wedding anniversary special when choosing luxury anniversary gifts for her. Share a dinner cruise on a local river or lake to celebrate a wedding anniversary together. Schedule a weekend at a spa and resort to get away and relax together. Or look to Tiffany & Co. for gifts women love and celebrate a milestone anniversary with a Tiffany Celebration ring.