Acupuncture has brought many people relief from chronic suffering. Acupuncture specialists use treatment to stimulate the natural pain controllers in the body. Most of the time this is a safe procedure. Sometimes complications arise. Professional acupuncturists recommend that certain kinds of people not have these procedures done. This is because the treatment can stimulate body systems in unpredictable ways. This includes pregnant women, people with a pacemaker, or someone taking a blood thinner medication. Sometimes unique situations arise.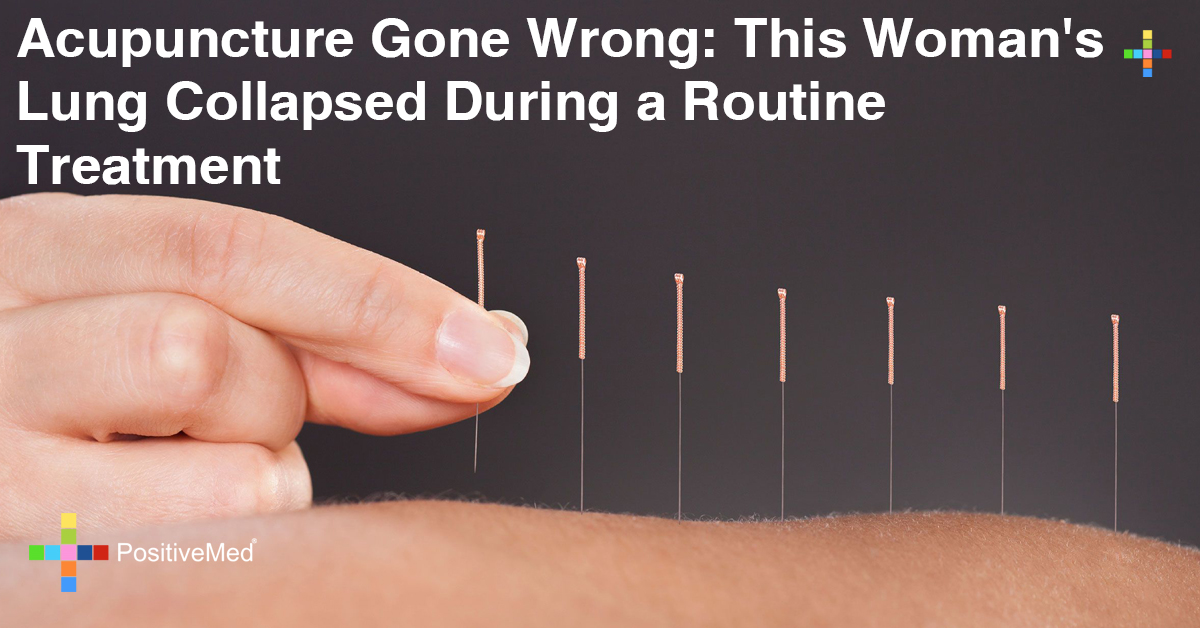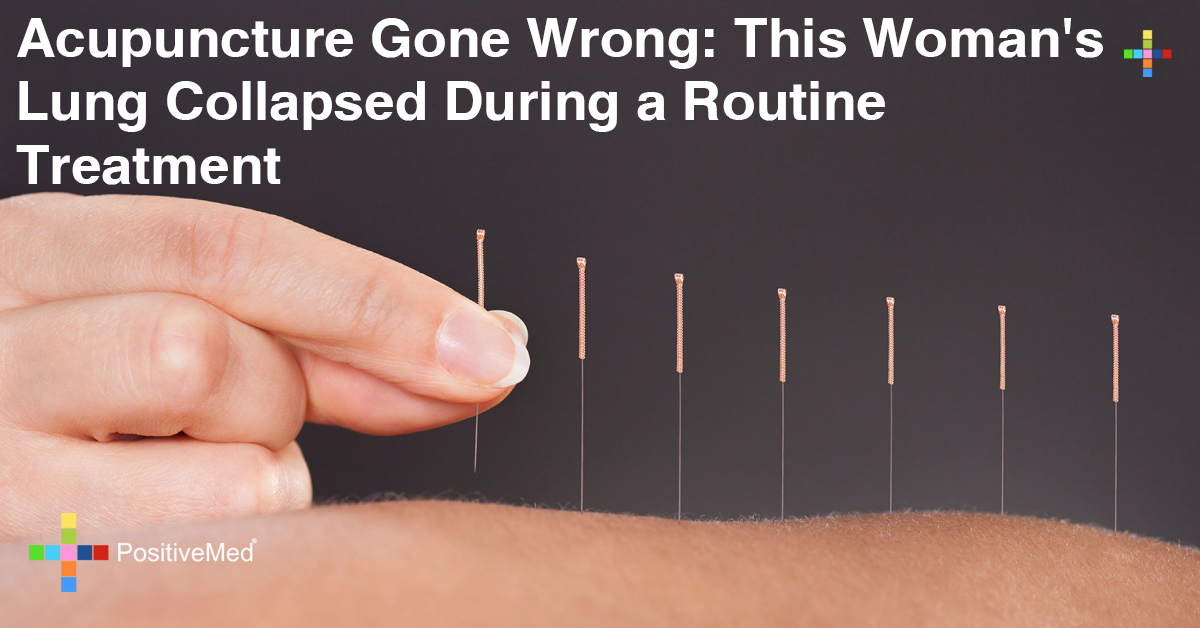 A 79-year-old woman attended an acupuncture session for treatment. The treatment went well. Within two days, she experienced sudden pain in her shoulder. She probably thought she had strained a muscle. Her general practitioner examined her and then ordered tests. These included chest x-rays. The x-rays revealed that her lung had collapsed. She couldn't breathe properly.

A medical team took the woman to the hospital. There the doctors inserted a chest tube to expand her lung again. This procedure relieved the pain, and she could breathe. Once doctors stabilized the lung, they removed the chest tube from the woman's lung. On the third day, she was able to go home.

Any medical procedure can have unpredictable consequences. The way to reduce accidents like these is to plan carefully. Patients can take steps to feel safe. The first step is to listen to yourself. If you don't feel comfortable with a procedure, then reconsider. Learn if there is an alternative treatment.

Ask friends or trusted associates about their acupuncture experiences. They can recommend a trustworthy professional. They can also steer you away from questionable individuals. Investigate the credentials of any practitioner you visit. Ask about their experience. Contact your insurance company, and ask if they cover the treatment. Don't assume that insurance will cover it.

When the woman's lung collapsed, she needed immediate medical attention. Experts know that a collapsed lung can be a serious side effect of acupuncture. It is important to ask questions before any procedure or treatment. Take the time to find an acupuncturist you feel comfortable with.

Before beginning acupuncture, a practitioner will examine a patient and ask questions about their health and lifestyle. They will schedule an acupuncture treatment to resolve specific ailments. During acupuncture, a specialist inserts small needles into the body. The specialist might move the needles or apply a mild electrical current. When the treatment session is finished, the specialist removes the needles.

If the health issue is severe, the patient may need several treatments. If it is a simple problem, perhaps one or two treatments will solve it. If acupuncture does not treat the issue, this means that you need a different treatment. Acupuncture does not resolve every ailment.
Acupuncture treatment can be less invasive than either prescriptions or surgery. Patients usually experience no side effects. There are no scars. Recovery is simple.