The relatively recent commercial success of E. L. James' fan fiction-come-franchise Fifty Shades of Grey has fueled a new interest in the idea of finding pleasure in pain. Fact is, lots of people have long drawn a connection between the two. The question is when and why is pain considered pleasurable?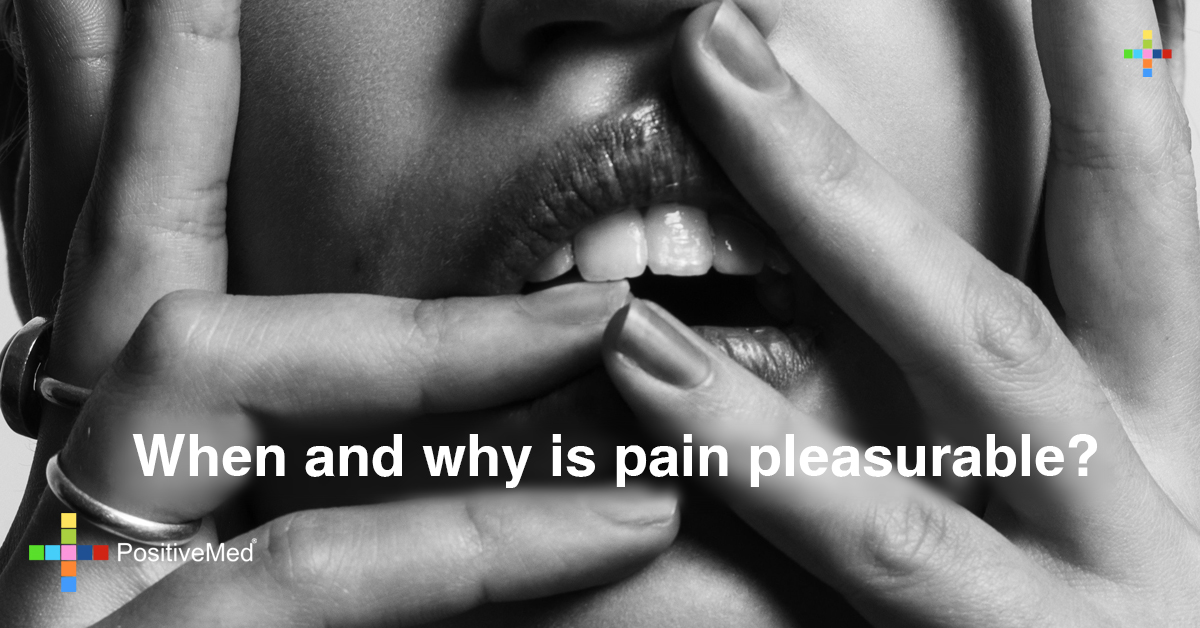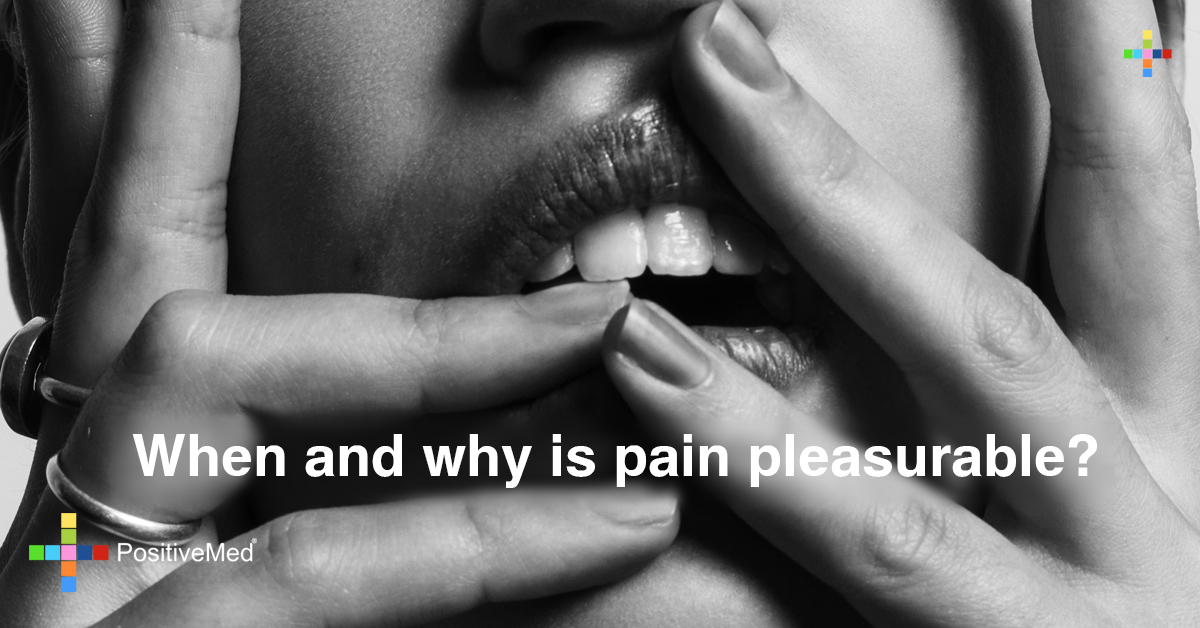 "Hurts So Good"
The relationship between these two involves such explicit acts as dominance and submission, sadism and masochism, and bondage and discipline. These various sexual practices are more commonly known as BDSM. These practices contain an overlapping of both physical discomfort and sexual satisfaction.
Because people who enjoy rough play in the boudoir are often the subject of unwanted attention, the subject has been almost mythologized and even shrouded in mystery. Still, there are psychological and physiological explanations for this phenomenon.
It shouldn't hurt unless you want it to . . .
It should go without saying that unless you specifically desire to experience physical discomfort as a planned part of your sexual gratification, coitus should never be painful. Unintentional physical distress could be caused by a number of different health-related reasons. These reasons include such conditions as infections or injuries of the vulva, vaginismus, and infections or injuries of the male genitalia. Should you experience any unintentional discomfort or painful sensations, consult a physician as soon as possible.
Some mutually consenting adults enjoy experiencing painful sensations during foreplay and lovemaking because they feel it enhances both their arousal and pleasure. This generally occurs during various regular BDSM activities or simply as part of an attempt to add spice to one's love life.
How?
How can something painful be pleasurable? Human evolutionary theory notes that painful feelings are part of a warning system that signals a potential physical threat. For example, getting burned discourages you from walking into a fire.
Pleasure and pain have a lot in common. Scientific studies have revealed that both these sensations set off the same neural mechanisms within your brain. They're
both connected to the interacting opioid and dopamine systems inside your brain, which controls your neurotransmitters related to motivation- or reward-driven behaviors such as drinking, eating, and lovemaking.
Both painful and pleasurable sensations trigger such brain regions as the amygdala, the pallidum, and the nucleus accumbens. These areas are concerned with controlling motivation-driven behaviors and the brain's reward system. People who find painful sensations sexually arousing feel a "high" that's much like the "high" that athletes experience when they push themselves to their physical limit.
Fantasy to reality
Studies show that sexual fantasies about rough or unusual sex play are actually quite common. A significant number of these individuals choose to make these intimate fantasies real in the privacy of their own bedrooms. Should you and your partner choose to move beyond what some would call "normal" intercourse and experiment, have no fear.
There is nothing inherently wrong with that. Just be certain to be in total agreement. Decide on a "safe word" that you can speak in order to stop things if either of you gets uncomfortable. Otherwise, have a good time!