Black cumin seed (Nigella sativa) is native to Southwest Asia. It is also known as Black Coriander oil or Black oil. The oil from these seeds has recently gained popularity with many health experts claiming it can treat a number of conditions like hypertension and allergies. Recent research demonstrated a connection between the health benefits of black cumin seed with multi-drug resistant bacteria.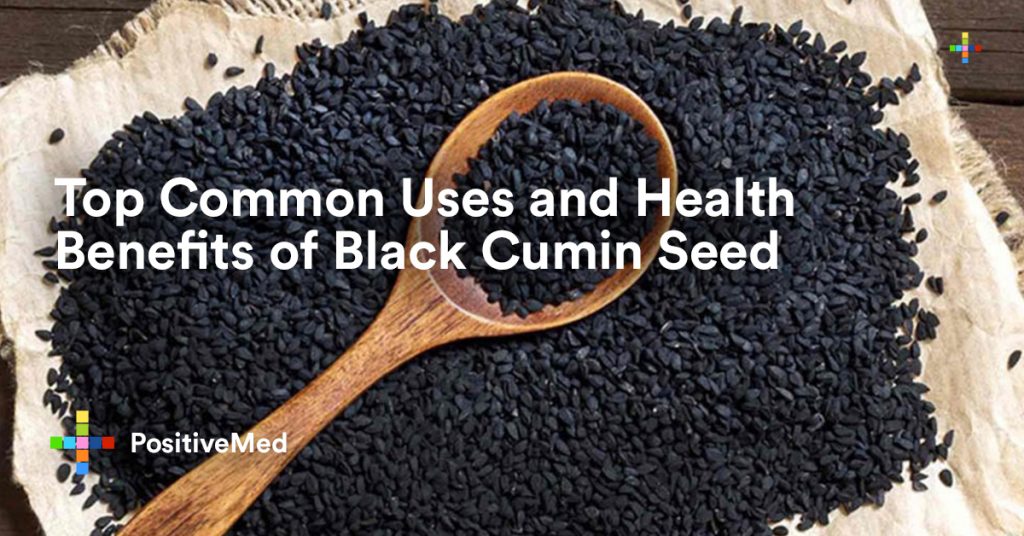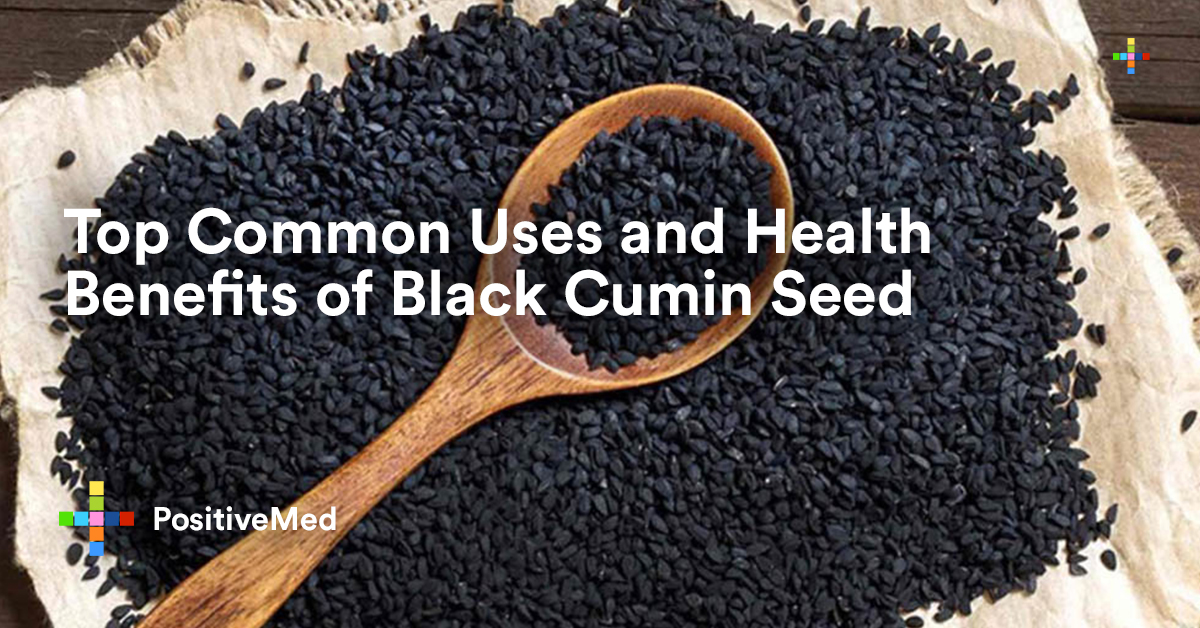 Nigella sativa oil contains very unique chemicals that can work individually or collectively. The active ingredients are phytochemicals that include:
• Thymoquinone (TQ) – It has anti-inflammatory, antioxidant, and anti-cancer properties.
• Thymohydroquinone – It is among the most potent natural acetylcholinesterase (AChE) inhibitors on earth.
• Thymol – It is a natural monoterpene that gives this oil its medicinal properties.
Top Uses and Health Benefits of Black Seed Oil
The black seed oil benefits the body in a number of scientifically proven ways. It has been shown to be effective in the treatment and prevention of the following conditions:
Infections (MRSA)
The black seed oil has the ability to kill superbugs including Methicillin-Resistant Staphylococcus Aureus (MRSA) which usually plagues nursing homes and hospitals around the world. Staph infections have developed resistance against generic antibiotics. These infections are common among the elderly population because they are associated with invasive medical procedures like surgery, artificial joints, and intravenous tubing. Scientists from Pakistan discovered that most MRSA strains are sensitive to Nigella sativa, a clear indication that black seed oil can prevent the proliferation of MRSA.
Hair Loss
Perhaps one of the most important health benefits of black seed oil is its ability to prevent hair loss. Although it is unclear how this oil restores hair loss, it's probably due to its powerful antimicrobial and antioxidant properties. The oil strengthens hair follicles from their roots.
Diabetes
A recent publication in the Journal of Endocrinology and Metabolism indicated that black seed oil triggers:
• Gradual partial regeneration of pancreatic beta-cells
• Improves the lowered serum insulin concentrations
• Decreases the elevated serum glucose
This is indeed important because N. sativa is one of the rare substances in the world that can help prevent type 1 and type 2 diabetes. According to the researchers from the Indian Council of Medical Research, black seed oil improves glucose tolerance just like metformin without any adverse side effects. Metformin is one of the most commonly prescribed drug for type 2 diabetes. It is associated with a number of side effects including:
• Headache
• Heartburn
• Constipation/diarrhea
• Bloating
• Muscle pain
• Stomach pain
• Heartburn
• Indigestion/gas
• Flushing of the skin
Weight Loss
In reference to the Journal of Diabetes and Metabolic Disorders, black seed oil ranks among the most effective natural remedies with anti-obesity properties. Traditionally, black oil was not known to treat obesity. However, Nigella sativa acts as an anti-inflammatory agent that can help people lose weight just like it helps diabetic patients. It suppresses weight gain triggers, such as glucose absorption in the intestines, appetite, cholesterol, triglycerides, blood glucose levels, and liver gluconeogenesis.
Liver Damage
The liver happens to be one of the crucial organs in the body. Almost all toxins are processed in the liver, and bile from the liver helps in the digestion of fats. There are people who experience poor liver function as a result of medication side effects, alcoholism, or disease. They can significantly speed up the recovery process by using black seed oil. A recent study found out that black seed oil improves the function of the liver and helps to prevent damage and disease.
Cancer
Croatian researchers examined the antitumor activity of thymohydroquinone and thymoquinone in mice. They found out that these phytochemicals decreased proliferation of tumor cells by 52%. Loaded with both phytochemicals, black cumin seed oil has a unique way of preventing and treating cancer through a number of mechanisms, including:
• Anti-angiogenesis
• Cell cycle arrest
• Anti-proliferation
• Anti-metastasis
• Reactive oxygen species generation
• Apopstosis induction
In reference to the study, the anti-tumor effects of thymoquinone can fight prostrate, colon, lung and pancreatic cancer.
Related Link: This Root Kills 98% of Cancerous Cells in Only 2 Days
Asthma and Allergies
Various studies have found that black seed oil contains anti-asthmatic properties. Depending on the cause of asthma, black seed oil is sometimes more effective than conventional treatment. Thanks to the same properties, it can be beneficial for relieving allergies.
Digestion
Nigella sativa seeds have the ability to improve digestion and may decrease bloating stomach pain, and gas. The oil is sometimes used in fighting intestinal parasites without triggering adverse side effects.
Immune Health
Nigella sativa has a unique way of supporting the immune system. It is loaded with B-vitamins, antioxidants, and beneficial acids. The black cumin seed oil improves the immune function without encouraging immune reactions against the tissues in the body.
Final Thought
Black cumin seed oil contains amazing natural ingredients with the ability to support the health of the body. It is considered safe and has been used for thousands of years around the world. However, it is important to contact your doctor before using this oil if you have a medical condition or under prescribed medication.