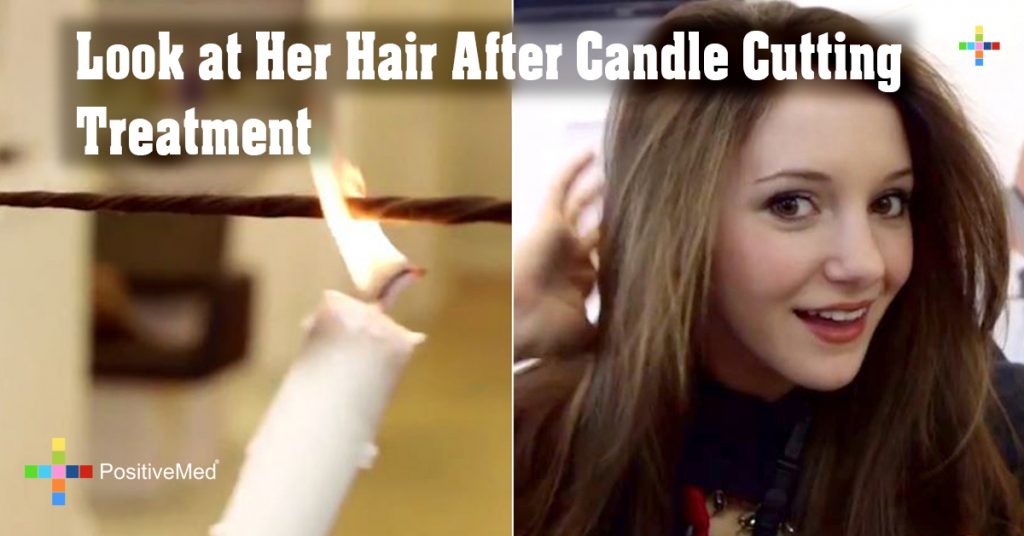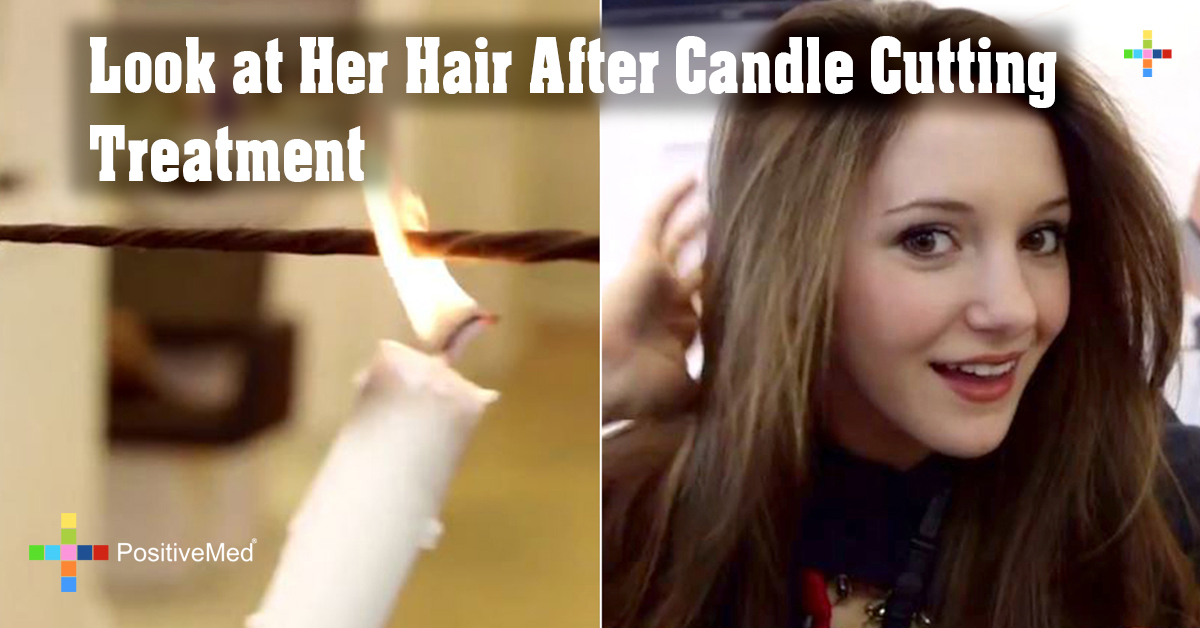 Look at Her Hair After Candle Cutting Treatment
[nextpage title="…"]
In July 2016, TODAY Style Writer Rebekah Lowin, decided to try a strange Brazilian hair treatment that has been gaining popularity in the United States. This treatment is commonly known as candle cutting, and it involves burning the split ends off of the hair. Rebekah visited the Maria Bonita Salon in, a salon in Soho that is well-known for offering the candle cutting treatment. She met Ricky, her stylist, who explained that he would first twist Rebekah's hair into sections. Next, he would run a candle flame up the length of each twisted section. The frayed pieces of hair that did not make it into the twisted section would be singed off when the flame passed over it, and each section would receive the same treatment. After each strand had been singed, the last step would involve a deep conditioning treatment and a blow-out.
The Result
Rebekah agreed to the cut, and Ricky began his work. Rebekah writes that she felt a great deal of anxiety when her hair was burned, and she did notice a faint burning smell. When Ricky was done with the candle flame, he put a mixture of deep conditioners and vitamins onto her hair, washed it out after 20 minutes, and gave her a blow-out. Rebekah reports that she was left with smooth, shiny hair.
Candle Cutting and Models
Candle cutting has been done in Brazil since the 1960s. It is known as velaterapia in Brazil, and Victoria's Secret models Barbara Fialho and Alessandra Ambrosio swear that it makes their hair ready for the runway. Fialho raved about the technique in a recent interview with Fashionista. She stated that she prefers candle cutting to getting typical trims because it addresses the entire strand of hair rather than just the ends. This is better for her, she explains, because her hair is constantly under stress due to hot styling tools. She also explains that it is a good way to get rid of split ends without sacrificing length.
RELATED ARTICLE: 6 Super-Easy Home Remedies for Split Ends You Must Try Now— No Haircut Required
Fernanda Lacerda of the Maria Bonita Salon agrees. Lacerda points out that only the split ends of the hair end up getting burned off, so the length of the hair remains the same.
[/nextpage] [nextpage title="…"]
Stylists who perform the technique say that the heat opens the hair follicle and makes it more apt to absorb the deep conditioning treatment. The conditioner that professional stylists use is filled with keratin, vitamins, amino acids, and proteins. Each of these ingredients works to fill in the porous regions of hair and add elasticity, shine, and fullness.
What Exactly Happens?
During a velaterapia cut, all of a person's hair is separated into small sections, which are twisted. When the flame passes over each section, the hair that sticks out is cauterized. Once the split ends and ash are washed off of the hair, the person receiving the treatment usually enjoys smoother, silky hair.
Who is a Good Candidate?
The treatment works with most hair types, but a person's hair must be at least long enough to brush the collarbones. Individuals with curly hair will need to have their hair blow-dried straight before the process begins. If you decide to get this treatment done, make sure that you have plenty of time and some extra spending money. You'll be at the salon for up to four hours and you'll spend between $150 and $200. You might also have to travel- the treatment is currently only available in New York and Brazil.
It is important that you do not try the velaterapia technique on your own. Stylists who perform candle cutting must first undergo extensive training, and it is obvious that setting your hair on fire is a risky thing to do.
[/nextpage]