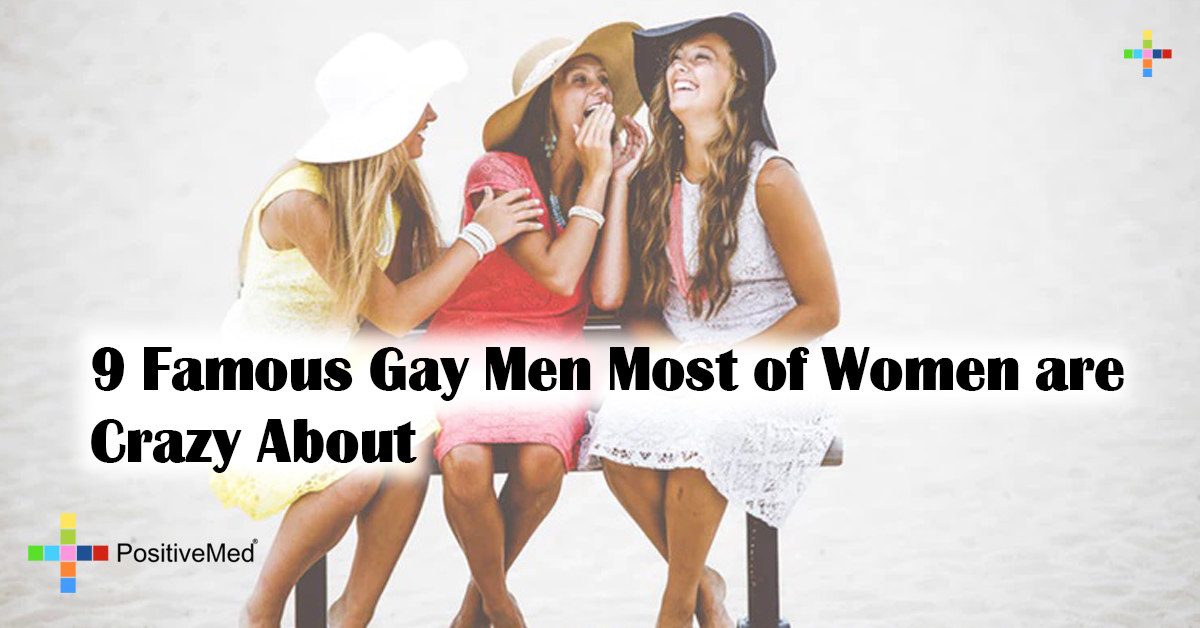 9 Famous Gay Men Most of Women are Crazy About
It's tough to find the right man if you're a straight woman, especially when so many of the cute and hot guys out there are gay. Here are some of the best guys (nine, in fact) who are highly desirable by women, but also gay. As you will see, they have some of the best careers and looks of any guys around…. What is it that makes them so attractive to women?
1. Jonathan Groff
An American actor and singer, Groff has been nominated for a Tony, and he was the voice of the infamous Kristoff in Frozen. He has also been in Glee, and was Patrick Murray in the HBO series Looking. Many women are drawn to his sturdy looks and seeming charm, and he is a good example of what a straight woman might want in a man. But…it is not to be, alas.
2. Graham Norton
He's an Irishman, and he is a well-rounded guy, active in comedy, television, and radio too. The Graham Norton Show has won many awards, and he is every Irishwoman's (and maybe even American woman's) dream. As a regular on BBC, you may hear his voice a lot and wonder about the man behind the voice. However, he's not straight, so there's no hope there.
RELATED ARTICLE: Study Shows: More Time In The Bedroom Makes You Wealthy
3. Matt Bomer
He's one of the best American actors out there in the world. Guiding Light and Chuck are standards, and White Collar was a classic, too. If you saw the HBO movie The Normal Heart, it's Bomer you were watching. And yet he's been active in gay rights and is happily married to a man, so, ladies, he's not available. But he is a cutie, that's for sure.
4. Tim Cook
Cook is famous for what we all need in our lives: computers. As CEO of Apple, he's a brilliant executive, and he serves on other executive boards too, including Nike and National Football Foundation. He's been identified as gay since 2014. He publicly supports gay rights, and has been vocal about this. So, Cook isn't available, but what a fine catch he would be.
RELATED ARTICLE: 4 Reasons Every Girl Needs A Gay Best Friend
5. Zachary Quinto
Quinto is best known for Heroes and Star Trek, where he played the indubitable Spock, after Nimoy's character. He was nominated for an Emmy for horror movie action in American Horror Story: Asylum. Quinto came out as gay in 2011, and has been vocal in supporting the lives of younger gay people. So, sorry ladies, this actor is off limits.
6. Ricky Martin
Martin is a Puerto Rican singer, actor, and writer, and has been around in the spotlight for a while. He was in the rock group Menudo, and he's also released some albums on his own. He's played a role in bringing Latin pop to the forefront of music, and he's a fine actor, too. But, unfortunately, he is gay, ladies. So sorry about this one.
7. Marc Jacobs
Jacobs is a famous fashion designer, and you may have seen his clothes everywhere. He's also, though, been ranked by Out magazine as one of the top and most influential gay men and women in America. He has made his name by not producing "sexy" clothes, but stylish clothes that protect the wearer's classiness while encouraging curiosity. Sorry, ladies.
8. Cheyenne Jackson
Jackson is an American actor and songwriter/singer. He's appeared widely on Broadway, and he's been in 30 Rock and Glee on television. The also sold out Carnegie Hall twice, and is actively sought out as a performer around the world. He's also active in supporting LGBT rights, and is active in supporting young gay people through community work.
9. Neil Patrick Harris
Neil Patrick Harris (remember Doogie Howser?) was listed as one of Time's most powerful and influential people in 2010, and he has hosted the Emmys and also the Academy Awards. His films and television series are known by almost everyone. He's also won Tonys for Broadway work. He came out as gay in 2006, and has been married for a couple of years to a longtime partner.