A big part of fame is having the details of your life accessible to the public. The famous people on the following list share a common bond other than fame. Did you know that they were all adopted?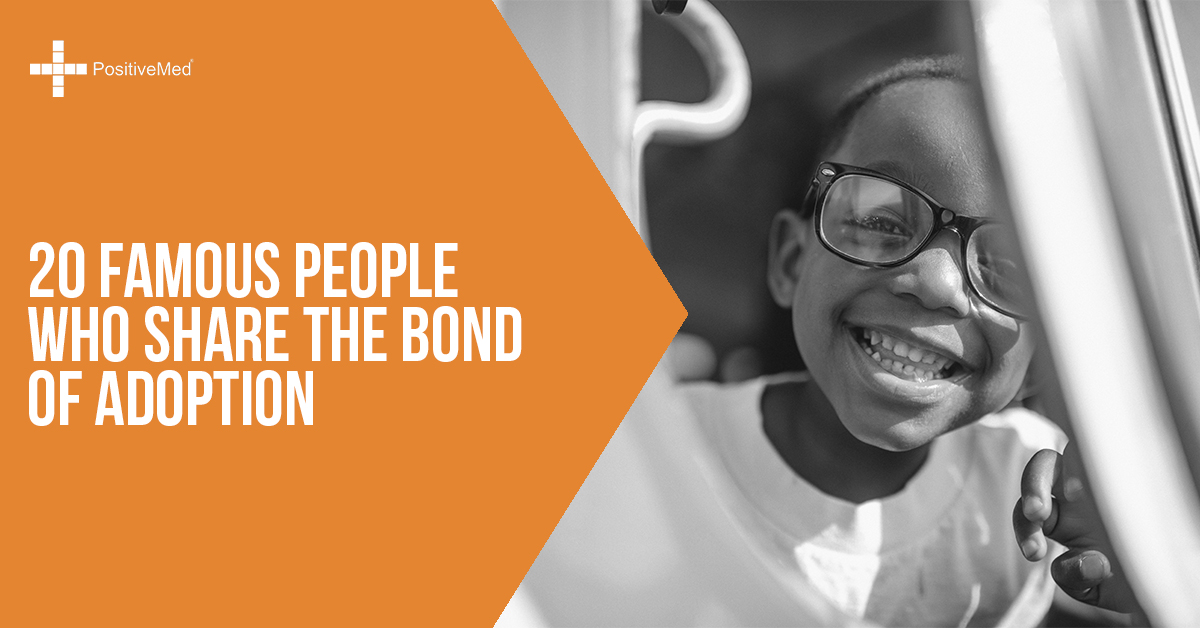 Jaime Foxx
This Oscar award-winning actor was adopted at a young age by his maternal grandmother, who also adopted Jaime's mother when she was a child.
Marilyn Monroe
This iconic screen legend was born Norma Jean Mortenson in 1926. Mental health issues prevented her mother from caring for her, so she grew up in the foster care system and was later taken in by her mother's best friend.
RELATED ARTICLE: 10 Selfies From Your Favorite Celebs!
George Lopez
This comedian's father abandoned the family when George was only 2 months old, and his mother abandoned him when he was ten. Luckily, he was adopted by his grandmother and her husband and raised in Los Angeles.
Melissa Gilbert
Best known for her role on the classic television show Little House on the Prairie, Melissa Gilbert was adopted in 1967 when she was just 1 day old. Her adoptive parents were both actors whose Hollywood connections helped her to become established as a child star.
President Bill Clinton
President Clinton's father died in a car accident only 3 months after he was born. His birth name was William Jefferson Blythe III, but his last name was changed to Clinton when his mother married Roger Clinton 4 years later and he adopted Bill.
John Lennon
An aunt and uncle took this iconic musician in when he was 5 years old after his father went absent without leave from the military and his mother ran off with another man.
Ice-T
This rapper turned actor was adopted by an aunt after his mother died of a heart attack when he was 8, and his father suffered the same fate when he was 12.
Frances McDormand
This actress believes that her biological mother may have been a parishioner in the church of her adopted father, who was a pastor.
Ray Liotta
Ray Liotta knew from a young age that he had been adopted by Alfred and Mary Liotta when he was 6 months old. He did not meet members of his biological family until he was in his 40s.
Debbie Harry
Born in Miami, this rock legend was adopted by a New Jersey couple and raised there until she went to college in New York City.
Nicole Richie
Singer Lionel Richie and his then-wife Brenda took Nicole in when she was 3 years old and her birth parents were unable to care for her. She was officially adopted when she was 9 years old.
Eartha Kitt
Eartha Kitt began her life on a South Carolina cotton farm in 1927 with a woman who she believed to be her mother, Anna Mae Riley. At the age of 8, however, Eartha learned that Ms. Riley's sister, Mamie Kitt, was her biological mother and she was sent to live with her in New York City.
Steve Jobs
When Steve Jobs, the founder of Apple, was born in 1955 to an unwed mother, she gave him up for adoption. His birth father was not even aware of his existence for many years.
RELATED ARTICLE: Seeing Double? 20 Celebrity Lookalikes!
Darryl McDaniels
Darryl McDaniels grew up to be DMC of the legendary rap group Run DMC, but when he was born in 1964, he was adopted by a couple and raised in the Hollis section of Queens, New York.
Nelson Mandela
This beloved world leader was adopted by a tribal chief and his wife when he was 9 years old following the death of his biological father.
Kristin Chenoweth
This Broadway star grew up in Oklahoma, where she was adopted by Junie and Jerry Chenoweth when she was just 5 years old.
Ingrid Bergman
Hollywood starlet Ingrid Bergman was adopted by an uncle after both of her parents had died by the time she was 12 years old.
Nancy Reagan
Former First Lady Nancy Reagan was sent to live in Maryland after her parents separated, where she was later adopted by an aunt and uncle.
Tim McGraw
This country singer did not know that he'd been adopted by his stepfather until he found his birth certificate when he was 11 years old.
Faith Hill
Pat and Edna Perry adopted country music superstar Faith Hill in 1967 and raised her in Mississippi.