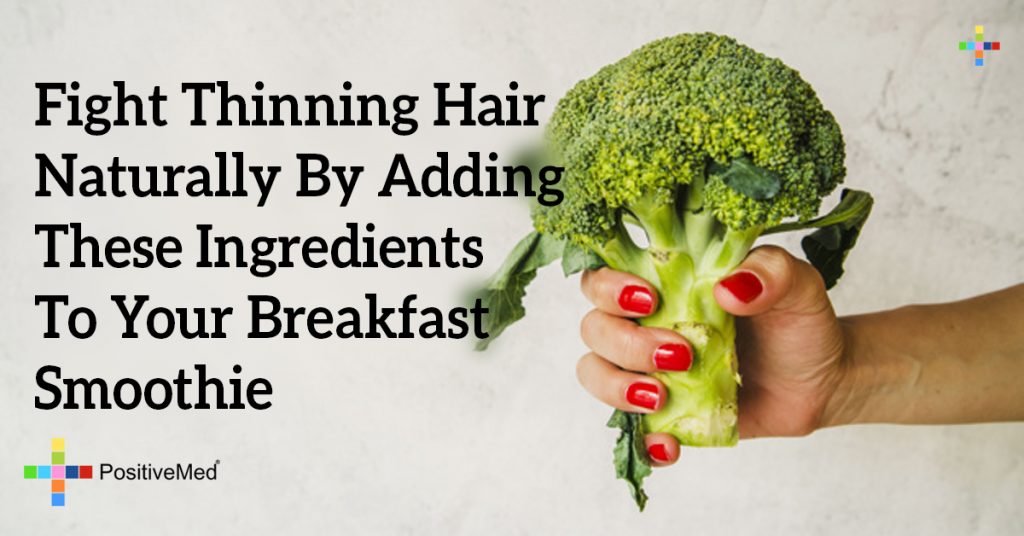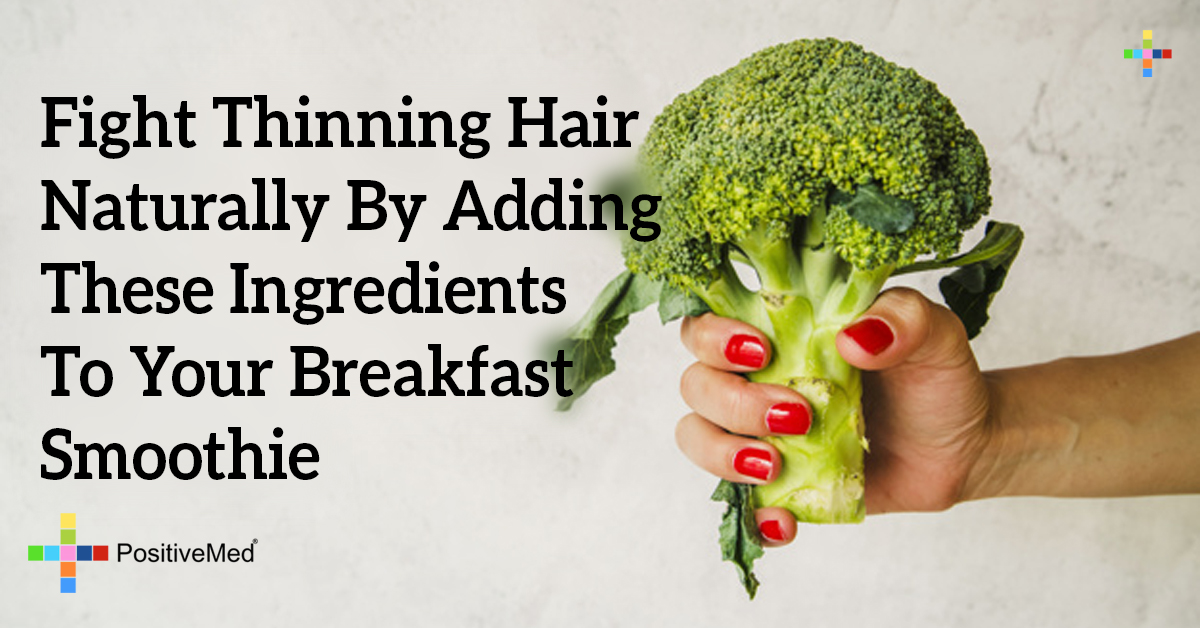 Fight Thinning Hair Naturally By Adding These Ingredients To Your Breakfast Smoothie
Hair thinning happens to a wide range of people in the world, regardless of age or gender. Thankfully there are healthy ways to help fight diminishing hair naturally. By adding just a few simple ingredients to your breakfast smoothie, you can raise your level of vitamins and nutrients every day. Here are the best foods for thickening your hair and bettering your scalp health.
Almonds
These little nuts are extremely high in magnesium and vitamin E, which are both crucial for growing healthy and radiant hair. By increasing your intake of almonds on a regular basis, promote the growth of hair, skin and nails. While nuts may be the last thing you want to put in the blender every morning, you can add small chunks to your smoothie or even almond milk for the same benefits.
RELATED ARTICLE: Black Hair Growth, Naturally Grow Your Hair 18 Inches in 18 Months!
Broccoli Sprouts
Broccoli sprouts, a popular veggie to add to morning smoothies, has recently been linked to increasing the protein growth and regulation in hair follicles by an impressive 40% in a study by Japan's Kinki University. They come organic or in an extract and have a very neutral taste. Being one of the most versatile additions to smoothies, broccoli sprouts can be a great health benefit for weakening hair.
Flaxseed
Packed of omega-3 fatty acids, flaxseed is fantastic for hair growth and invigoration. With the ability to add flexibility to your hair, this tiny little addition can restrict damage and advocates the creation of beneficial hormones. A study with the Journal of Cosmetic Dermatology concluded that supplements of omega-3s can actually help put an end to hair loss and aid in reinforcing the hair. Flaxseed has a smooth, nutty taste and can either be purchased as oil, powder or seed.
RELATED ARTICLE: 15 Breakfast Smoothies That Will Help You Shed Pounds All Day
Greek Yogurt
Greek yogurt, slam packed with calcium and a variety of vitamins crucial to hair rejuvenation, is fantastic for assisting circulation and your scalp. One of the many benefits of Greek yogurt is the availability in numerous different flavors and types, allowing you to mix and match in your smoothies. Any yogurt is nutrient-rich and sufficient in the support your body needs to help fortify your locks.
Kale
Considered a super food for a great reason, kale has copious amounts of B vitamins, iron and a vitamin called alkaline. Alkaline assists with acidity, preventing the body from breaking down your nails and hair. If you add plenty of kale into your diet, you can ensure you have enough vitamins in your diet and defend against thinning hair.
Pumpkin
Are you in the mood for a pumpkin-flavored smoothie once in a while? By adding a bit of pumpkin seed oil to your smoothie, you can significantly increase your scalp and follicle health. According to a study done by the Pusan National University in the Republic of Korea, balding men saw a boost in hair growth using pumpkin seed oil. These seeds also act as a powerful antioxidant and help reduce cholesterol, all while tasting like a pumpkin pie!
Spinach
Spinach is an all-around fantastic food for morning smoothies due to a number of antioxidants and nutrients, with a very neutral taste. This super food is high in omega-3 fatty acids, iron and calcium, which all boost the health of your hair considerably, from the scalp to the follicles. Mixing spinach with broccoli and kale will ensure lengthy hair health.