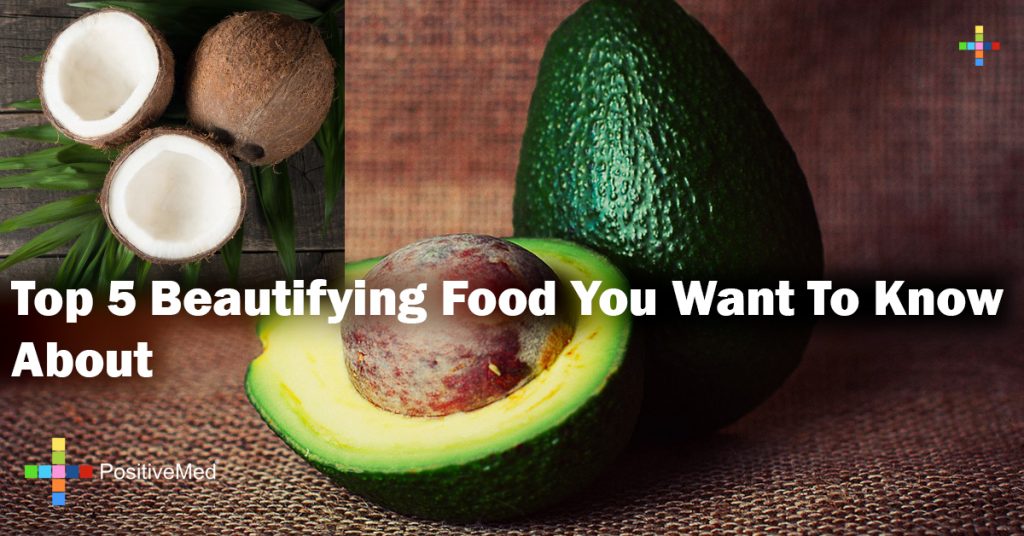 Top 5 Beautifying Food You Want To Know About!
There's no question about it: you are what you eat! Every single thing you put into your body impacts your health and beauty in one way or another.
Ever experience thin hair, brittle nails, dry skin, eczema, or any related issue? The good news is that chances are, you can improve it through nutrition.
Having shiny hair, sparkling eyes, beautiful skin … everything you want is tweak-able through proper nutrition. But when it comes to nutrition, all foods are not equals. Here are a few interesting ones you should know about that have amazing beautifying properties:
1. Avocado
Did you know that avocados have twice the potassium of a banana?
They're also rich in fats (the good kind!) and vitamin E, both or which assist the production of collagen and enhance skin tone. Avocados also contain approximately 1/3 of the daily requirement of vitamin K and folate, lots of pantothenic acid, vitamin B6, niacin, riboflavin and vitamin C — all super-important for skin health. They can even reduce the appearance of wrinkles.
2. Coconut
Coconut contains kinetin which keeps the fruit young despite the fact that it's under the sun all day long in tropical countries. Kinetin has the exact same effect on our body and keeps us young longer.
This is why coconut oil is a great natural beauty product. Apply it to your skin and hair as moisturizer. It also contains a mild SPF (about SPF 7) to protect your skin from the sun, so you can safely use it everyday. Additionally, it's been proven that the saturated fat in coconut oil is anti-viral and antifungal and supports the immune system, thyroid gland, nervous system and skin.
3. Raw cacao
Rich in antioxidants, raw cacao can protect your cells from free radicals and the aging process. It also contains magnesium, iron, chromium, manganese, zinc, copper and phosphorus — are very important minerals in supporting healthy, beautiful skin and hair.
4. Hemp
Hemp seeds and oil are packed with life-force energy and enzymes. They're rich in Omega-3, 6 and 9 which are all very important for brain functions. The seeds and oil are great for boosting your immune system and bringing balance to your essential fatty acids, which can decrease inflammation. They deliver a balanced array of amino acids and are rich in minerals like phosphorous, potassium, magnesium, calcium, iron, manganese, zinc, sodium, silicon, copper, which all promoting heathy skin, hair and nails.
5. Aloe Vera
Aloe vera is a powerful anti-inflammatory that can be used in your food preparations and topically on your skin. Used in your food, it will heal your gut and promote good general health. Used directly on your skin, it has impressive healing properties. You can apply it on wounds, cuts, sunburns, and other skin issues to notice the benefits quickly.
About the Author: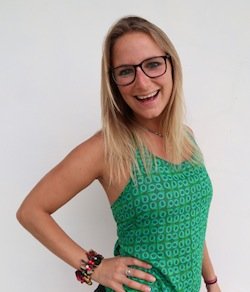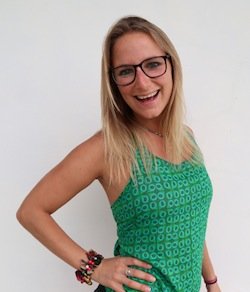 Pauline Hanuise is a certified Holistic Recovery & Health Coach. Featured by Cosmopolitan as one of the top 5 healthy women you should know, she believes everyone deserves freedom over food, health & happiness. Having recovered from 15 years of struggles with full-blown bulimia, she is now dedicated to help people making peace with food and get a better life. She is the creator of the health and wellness website paulinehanuise.com and the Facebook community 'Respect Yourself'. She is also the founder of the "Make Peace With Food, Change Your Life" project, where she empowers women to live a better life. You can also find her on ​Twitter, ​Instagram & Google+.