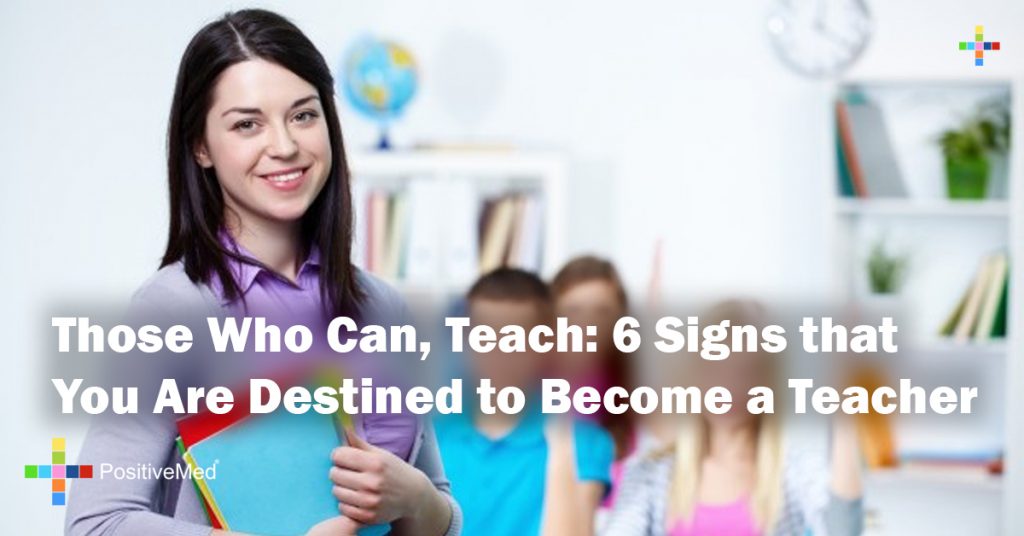 You Love to Learn
If you are constantly seeking out information, learning new concepts and exploring alternative perspectives, teaching may be the career for you. The most influential teachers are those who are willing to become lifelong learners by staying open to new philosophies and continuing their educational pursuits. This is particularly true in today's educational setting, as the rapid growth of technology requires teachers to continuously learn and adapt.
A strong desire to learn also leads to exciting job opportunities. For example, obtaining your TESOL Certificate will qualify you to teach English classes overseas. An experience such as this one will allow you to explore another culture while reaching a whole new demographic of students.
Helping Others Brings You Joy
Those who are destined to become teachers tend to feel the most fulfilled when they are helping others. If you enjoy activities such as volunteering at an animal shelter or tutoring other students, it is likely that you will experience a great deal of satisfaction as an educator. In fact, teachers around the country are reporting high levels of happiness and contentment.
The Gallup-Healthways Well-Being Index reports that among 14 major career categories, teachers rank number two in overall happiness and well-being. Teachers are second only to physicians when it comes to wellbeing, which can largely be attributed to the fulfillment that comes from helping others. This study shows that, while other jobs may have higher salaries, teaching provides a sense of purpose, particularly to those who thrive on giving to others.
You Are Passionate About Something
Is there a subject, concept, or cause that excites you and inspires you to create change? Consider channeling that passion into a teaching career where you can motivate and encourage future generations. Passionate teachers are more likely to make a positive impact on their student's educational pursuits. According to the Harvard Educational Review, hiring more passionate educators could also be the solution to many of the major problems within the education system. This is because teachers who are invested and committed to what they are teaching are less likely to treat course material as something to endure. Having a passion and dedication to quality education fosters attentiveness and engagement among students.
You Have Great Interpersonal Skills
Quitting Is Not in Your Vocabulary
Not giving up when times get rough is essential to thriving and surviving as an educator. Perhaps you stuck through a sports season, even when your athletic talents didn't show right away. Maybe you have taken on school leadership roles, even though the feedback from your peers was not always positive.
These are signs that you possess the resilience that is needed to become a strong teacher. Educators must constantly manage students with diverse needs and behavioral issues while juggling the demands of parents and administrators. Those who can take on these challenges without even the possibility of giving up are likely to succeed in the teaching profession.
Organization Is Your Forte
If you have demonstrated the ability to stay organized even while managing school assignments, family commitments, and work responsibilities, your skills are likely transferable to the classroom setting. The ability to stay organized in the midst of chaos is often the lifeline of teachers who must single-handedly lead classrooms on a daily basis. In addition to juggling extensive paperwork, teachers must always come prepared with detailed lesson plans.
Having a plan and being able to move smoothly from one activity to the next allows teachers to maintain control of the classroom and to present information effectively. Already having a sense of how to keep things organized is a great asset for any aspiring teacher.
The old saying, "those who can't do, teach" is far from accurate, as teaching requires intelligence, dedication and much more. If you find yourself identifying with these six skills, consider pursuing an exciting and fulfilling career as a teacher.
A teacher at blackboard Image by cybrarian77 from Flickr Creative Commons
Teacher sitting with students Image by Capitol Impact from Flickr Creative Commons