While some people have no problem hitting next on their Netflix queue, watching episode 13 of Iron Fist in as many hours, the same can't be said about you. You'd rather spend your time outdoors, exploring the trails and taking in nature. It's the only way to stave off your chronic case of cabin fever. But before you slip on your boots and tackle the next national park, make sure you're bringing your smartphone along for the trek. Next, to your compass and water bottle, it's one of the most important tools you can have in your daypack. It's not just a point of contact in case you need to speak with someone while you walk. When you download the following apps on your phone, it can help you navigate your path with confidence.
All Trails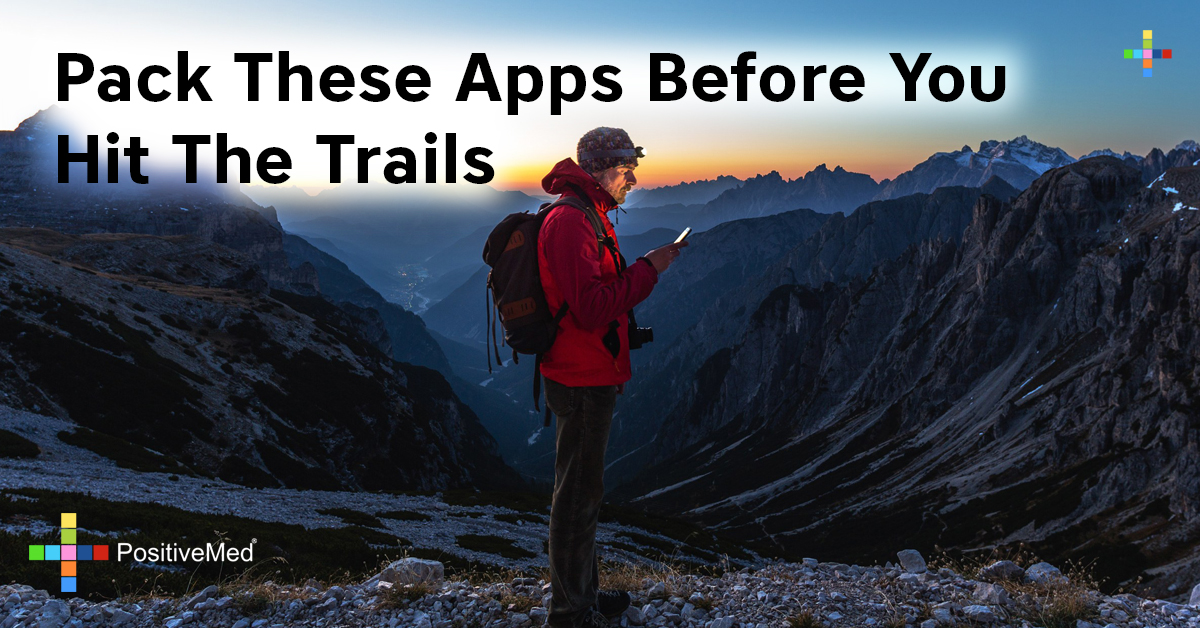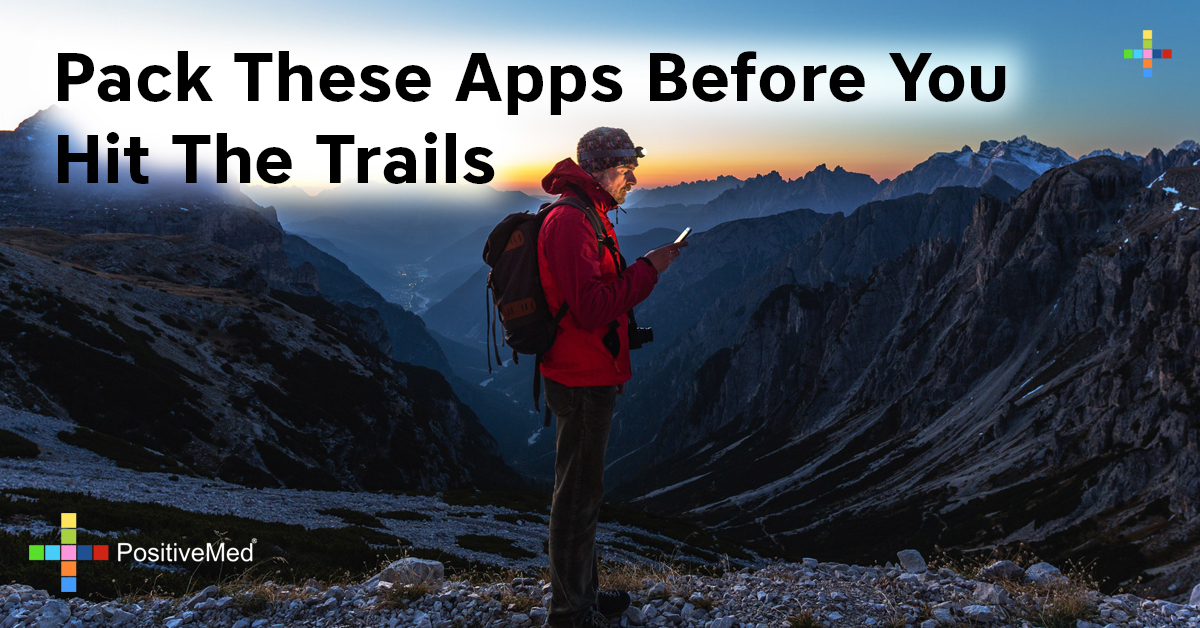 With over 50,000 trails in its catalog and growing every day, All Trails is the quintessential app no backpacker should go without. Whether you're planning simple day trips or a trek across an entire national park, this GPS app (available on both iPhone and Android devices) will make sure you get there. It's the hiker's dream, combining maps and directions with details like elevation, ETAs, terrain, topography, and permitted activities. You'll be happy to learn that this info is available offline whenever your path takes you away from coverage.  All Trails also has a strong interactive element, as each user can share pinned trails, photos, and reviews. It's kind of like the Yelp of hiking, so you can pack and plan according to another's an experience.
First Aid By Red Cross
This is one of those apps that you hope to never use but should never be without just in case something goes wrong. The official Red Cross app should become a mainstay on your phone if you tend to go off the beaten track, even if you are First Aid certified. It comes pre-loaded with safety information and step-by-step advice, so you can have access to life-saving skills even if you don't have reception. You can download the official app tailored for your location, so you'll get information and warnings specific to your area's climate. It's also fully integrated with 911, so you can contact paramedics in case of a true emergency.
MapMyHike GPS Hiking
For those who like mapping more than just the route they take, the MapMyHike fitness app is a great way to track the details of your trek. It has elements of a traditional health and fitness tracking app, and it comes equipped to make use of your phone's pedometer and GPS. This lets you see a thorough breakdown of your day, detailing where you've walked, for how long, and how many calories you burned while doing so. It's a pretty customizable app, letting you log your food, map, and activities for the day so you have a better understanding of what your body goes through when you hit the trails. You can also share your accomplishments with the rest of the MapMyHike community.
Geocaching
If the hike itself isn't enough to keep you occupied, this little app can make your next trip extra challenging. Like a modern-day treasure hunt, Geocaching maps over 2 million containers of varying sizes and difficulties around the world, and it's your job to find them. Once you build a profile, you can see all of the containers (also known as geocaches) in your area. Finding them may not be easy, as some come camouflaged as things you'd find in the area. If you're successful and manage to spot it, they suggest you sign the logbook and trade out a knickknack, so come prepared with something you're willing to share! You can save the particular geocache on your profile and then start hunting for the next one.
Smartphone Skin
This isn't technically an app, but it's as important an addition to your phone as All Trails. Hiking isn't easy; it's hard work as you trek across the countryside in less than favorable conditions, and some days you get back to camp muddied and bruised. You can't let the same thing happen to your iPhone or Pixel if you expect to be able to use All Trails or First Aid properly. Luckily the minds at brand understand the perils of hiking, which is why they've made vinyl applications that help protect your smartphone from tumbles, water damage, and grime. Though their best-sellers are definitely iPhone skins, they have a selection of tailor-made skins for nearly every phone on the market. You can see if your cell is covered by checking out dbrand.com/shop and scrolling through their catalog. If they have it then you can create a customized decal in time for your next ramble.
Whether you walk your local trails or your travel the world to climb exciting heights, these small apps can simplify your next hike. Make sure you check out these apps, and take the time to see what else is available on the App and Play Stores. You might just find another life-changing app that deserves a space on this list.