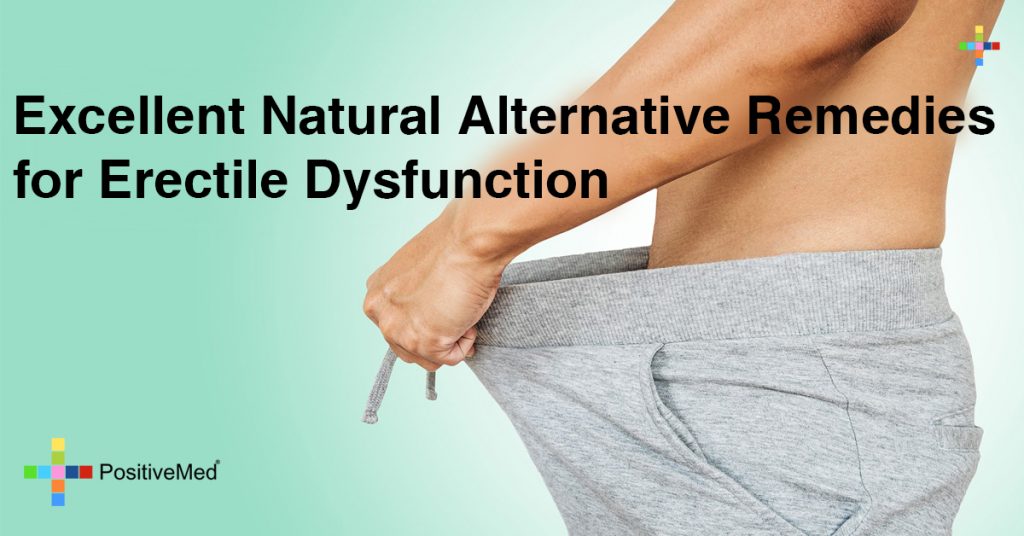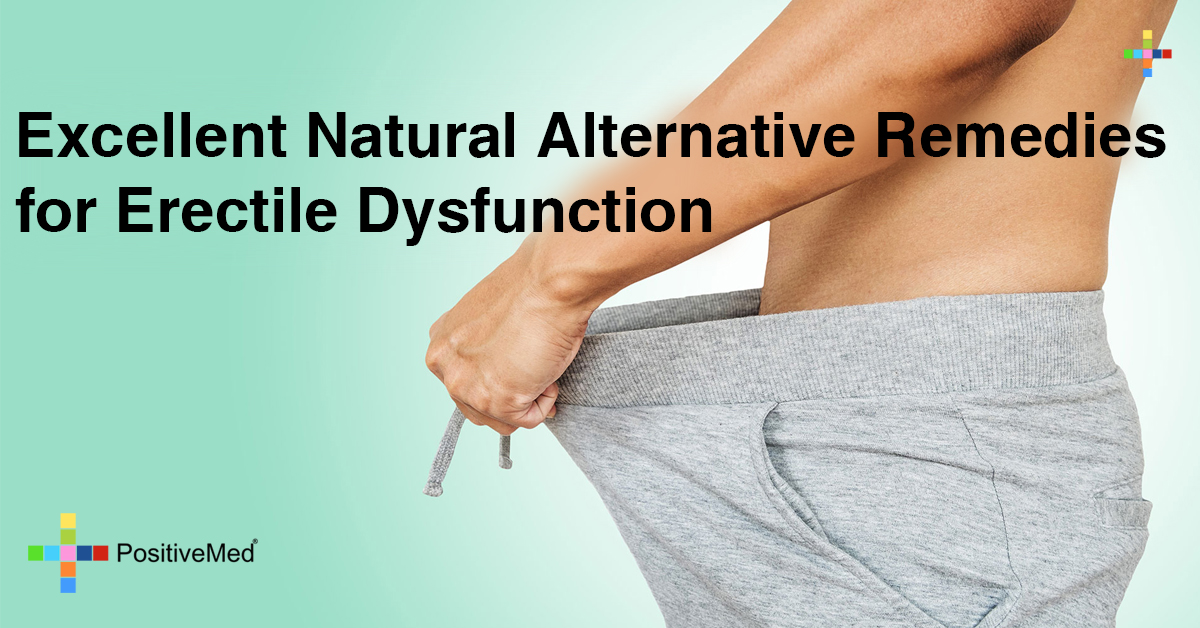 Excellent Natural Alternative Remedies for Erectile Dysfunction written by Briema The preference of erectile dysfunction in society today is becoming somewhat alarming. In the United States alone, up to 30 million men are living with the reality of impotence. More than half of all men over 75 years have erectile dysfunction commonly known as ED. This is according to the National Institute of Health (NIH). Erectile dysfunction occurs when a man cannot attain an erection and when they do, they cannot maintain it for sexual performance and satisfaction. This results in great frustration not just for the men, but for the women or partners in their lives as well. There are countless causes of ED among them; underlying illnesses, stress, anxiety, relationship problems, and fatigue. When a man experiences the problem for a few weeks or months without reprieve, a doctor will declare that they are suffering from ED.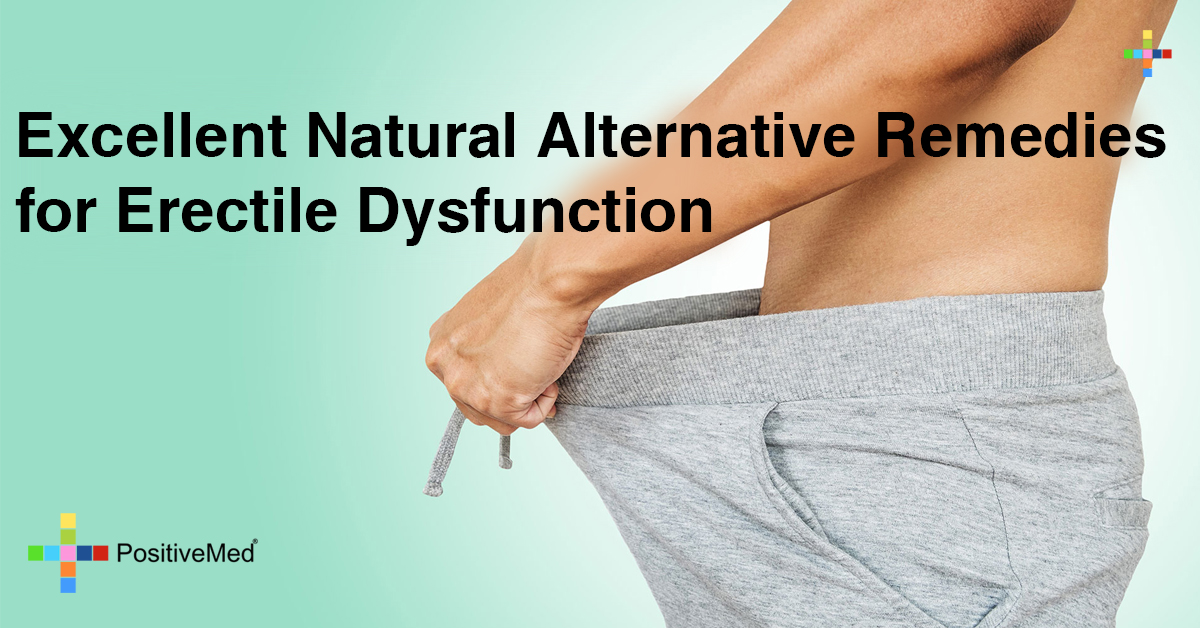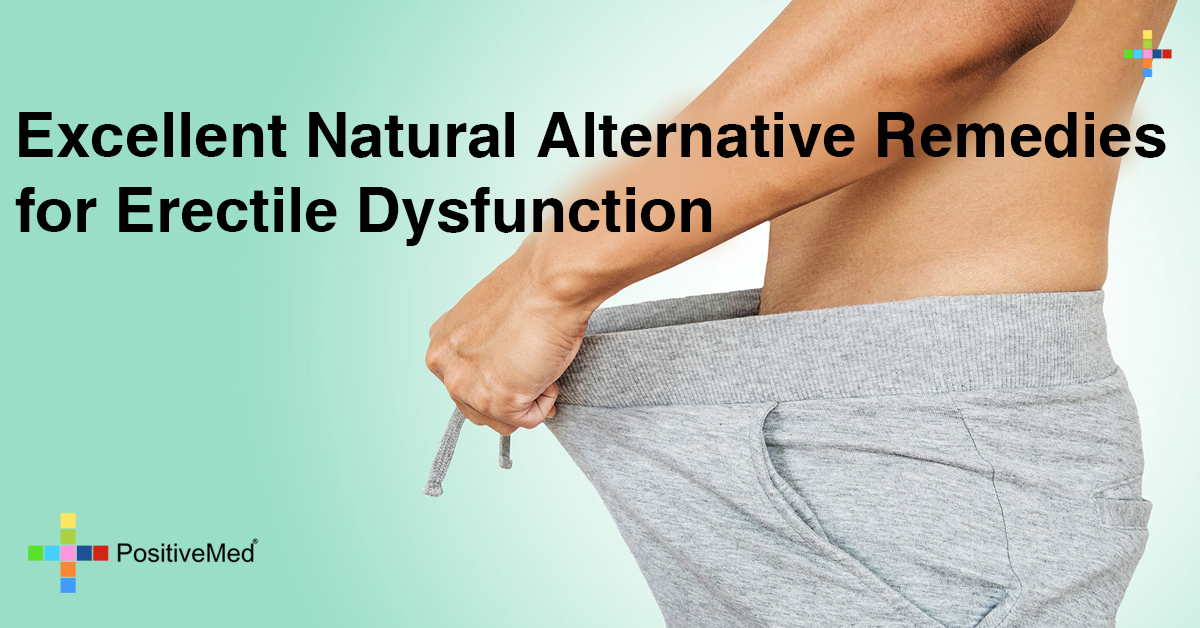 There are a number of new-age interventions to tackle this problem. Medications and surgery are common prescriptions. However, owing to the side effects, many men choose to look for natural alternative remedies to treat erectile dysfunction. To this end, this article delves into these alternatives and gives you four top remedies. Before trying out any remedy, it is critical to check with your doctor first. This will ensure that safety is observed first; this precaution cannot be overemphasized.
1. Panax Ginseng
This is a herb that has been used for at least 2000 years in Asian communities for a wealth of benefits. Commonly known as red ginseng, this herb is made of excellent components that help erectile dysfunction. In fact, the plant has been dubbed ' the herbal viagra'. The roots of this herb are used to improve stamina, reduce stress and improve concentration. When it comes to ED specifically, numerous studies have shown that it improves the rigidity of the penis. In addition, it is able to improve girth, increase the duration of an erection and enhance libido overall. Because this herb is an antioxidant, it releases (NO) nitric oxide which further helps erectile function. In 2008, several studies were looked at and showed that indeed Panax ginseng is an effective natural alternative remedy for erectile dysfunction.
For those who decide to go this direction, knowing the dosage is critical to effective treatment. According to clinical studies in humans, 900 mg of this plant 3 times a day was the ideal dosage. It is worth noting that this herb is suitable for short term usage of up to 8 weeks. Although the plant is safe, the most common side effect that has been observed is insomnia. While on this medication, it is good to avoid alcohol, caffeine and some medications. This is because there can be a negative interaction. Your doctor should guide you accordingly when in doubt.
2. Horny Goat Weed
The scientific or botanical name for horny goat weed is Epimedium. This famous plant has been used for many years in China, Japan, and Korea. Therefore, it has been a huge part of traditional Eastern medicine. It has been used to treat many conditions among them; erectile dysfunction. The active ingredient is icariin and can be bought as a tablet, powder or capsule. The active ingredient works by unblocking the arteries in the penis. To be more specific, icariin inhibits PDE5 activity. This is the activity responsible for blocking dilation of the arteries in the penis. The result is, blood filling the arteries and a strong erection being realized.
Is this remedy effective for ED? This is a good question considering that many herbs and supplements claim to work effectively. Although the research in human is limited, there is a study that shows a positive impact on ED after administration of horny goat weed.
Although there are no severe side effects of horny goat weed, it is always wise to follow the prescribed dosage as provided. The supplement will need to be taken for about a month, to start seeing the initial results.
3. Dehydroepiandrosterone (DHEA)
Dehydroepiandrosterone which is commonly abbreviated as DHEA is a hormone that is natural to the body. It is actually produced by the adrenal glands. This hormone can be converted to testosterone or estrogen. It is used for ED as a dietary supplement. The supplement is produced from soy and wild yam. Men who are suffering from erectile dysfunction will have lower levels of DHEA.
After an administration of this hormone, men will not just attain an erection but they will maintain it as well. The link below shows how this hormone is able to work effectively to deliver the right results to the patient suffering from ED. This is a study done in 1999, where about 40 men with ED participated.
4. L-Arginine
This is yet another popular natural remedy for erectile dysfunction. L-arginine is actually an amino acid that is found naturally in the body. This amino acid is responsible for the formation of nitric oxide in the body. As alluded to earlier, nitric oxide affects erectile function positively by relaxing the blood vessels paving way for a successful erection. Research has shown significant improvement in erectile function after the administration of this supplement.
There are many other herbs and supplements that can be used as potent alternatives for treating erectile dysfunction. The most important thing is to be well informed before using any product. You will discover that some remedies work like a charm; and in this light, natural alternatives could be the better option to treat ED.