Looking at the three foods in the title, you'd be forgiven for thinking that they don't have much in common. However, this is a common misconception as green tea, chocolate and wine are all in fact superfoods, meaning they are providers of some amazing health benefits that other foods could only dream of. You might be questioning how chocolate and wine could have a significant impact on your health, but it's true… read on to find out why you should be doing all you can to pack these 10 super ingredients into your diet.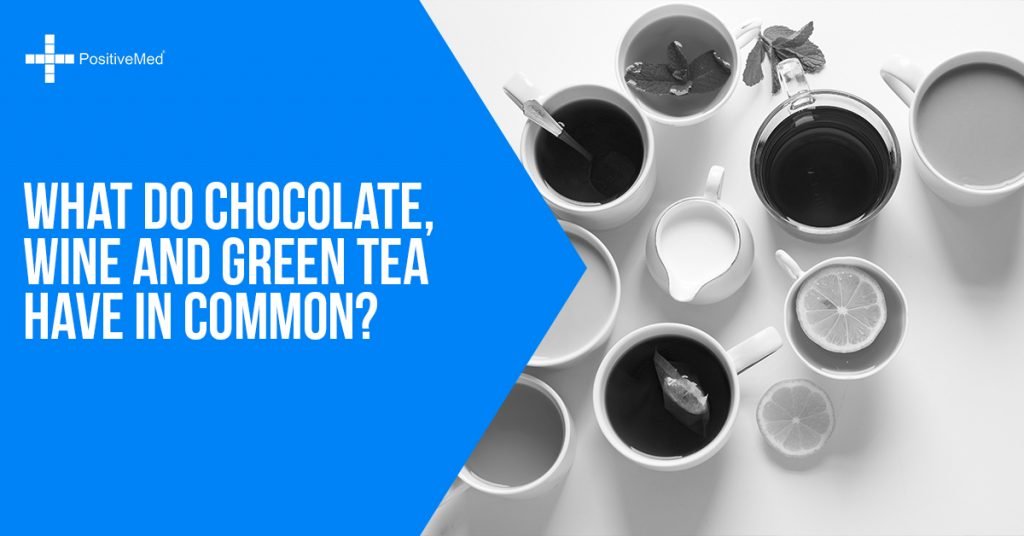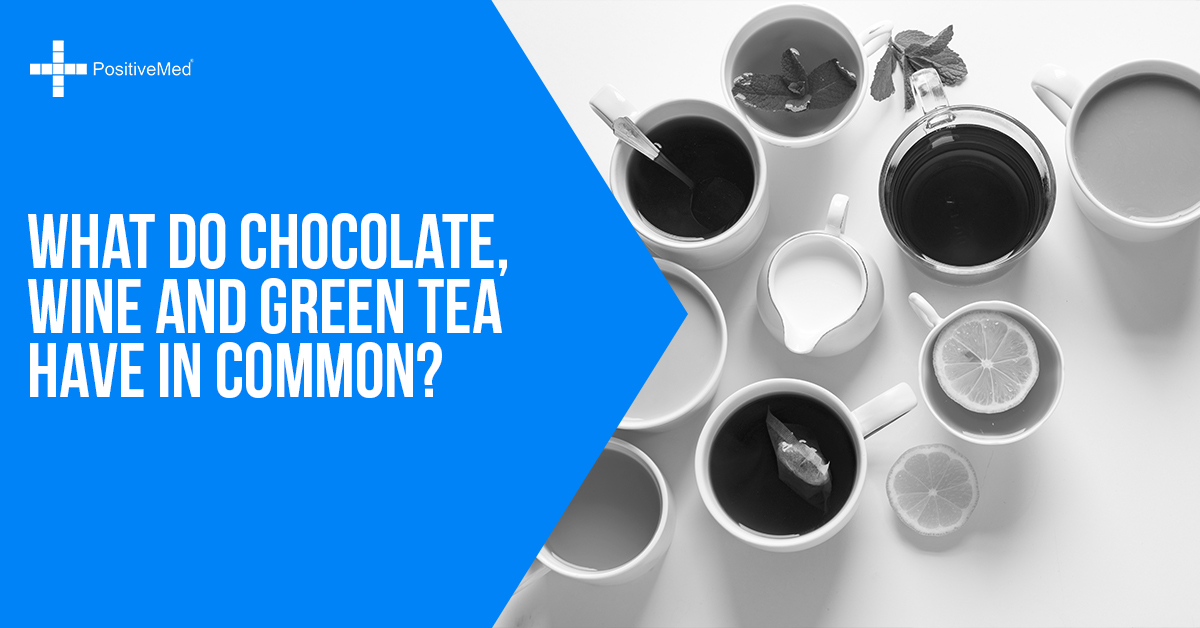 Green Tea
According to researchers at the University of Scranton, drinking green tea can prevent the hardening of arteries, which goes some way to preventing heart attacks, strokes and serious blockages in the lungs. So, why not swap regular tea for a green tea every once in a while, a healthy substitute your heart will certainly thank you for.
Dark Chocolate
Much to many people's surprise, dark chocolate contains antioxidants which can lower blood pressure, improve blood flow and generally keep your heart healthy. Chocolate also lifts your mood, which means you can be happy and healthy at the same time. Choose a chocolate which is 70% cocoa for and enjoy the added benefits of your daily treat.
Red Wine
In moderation, red wine is considered a superfood, or super-drink. Surprisingly, it contains vitamins A, B, K and G and a small percentage of calcium and iron, which makes it great for staving off colds and can even help with weight loss. If you're a fan of the red tipple then consider purchasing a wine from Sardinia, Chile or France as they're said to produce the healthiest grapes.
Bok Choy
This green superfood contains a good amount of vitamin B which is used to aid healthy digestion, reduce stress and keep skin healthy. It also contains potassium, which can help to regulate the heartbeat. Not only is bok choy great for your whole body, it's really easy to get into your diet. Include it in a stir fry dish, try chicken and bok choy soup or even make yourself a bok choy salad. It is even included in a range of healthy Chinese takeaway dishes, which include mainly steamed vegetables, fish and soups – it's true, take a look at your local menu.
Goji Berries
These berries are a huge source of vitamins and minerals containing all 8 essential amino acids as well as vitamin A, C, iron and antioxidants – pretty amazing for a small berry! Research has shown that they can help to improve your immune system and help you stay on track with a diet as they contain a lot of energy in small servings. You can make a variety of snacks with these berries so try out this vanilla almond goji berry granola for breakfast or these whole wheat goji muffins.
Parsley
Parsley has a range of health benefits that many people are probably not aware of. Most significantly, it can help to reduce inflammation so can improve symptoms of arthritis. This is due to an oil called eugenol which can help to prevent swelling in the joints. Parsley's pretty easy to get into your diet as it's one of the most commonly used herbs; if you're unsure though, try this roast beef with spicy parsley tomato sauce recipe for your Sunday roast.
Tomatoes
This fruit/vegetable is considered a cancer-fighting superfood. They contain lycopene, which fights heart disease, along with vitamins A, C and E which, research has suggested, helps to prevent cancer. Tomatoes are such a common ingredient included in many salads and pasta sauces, you should have no problem featuring them in your diet at least a few times a week.
Salmon
Fish is often discussed for its health benefits due to its inclusion of omega 3 and amino acids. Salmon in particular is rich in minerals such as calcium and vitamins A and B. It's also known to improve memory and keep your brain active for longer. For a quick and easy meal, try cooking a salmon fillet with lemon juice and sweet potato fries on the side.
Kale
A great replacement for cabbage and definitely something to try adding to your diet, kale contains a large amount of vitamin C (about 4 times as much as spinach), as well as an extraordinary amount of vitamin K to help prevent blood clots. One of the most popular recipes including kale is kale chips, it's also a regular feature in many smoothie recipes too.
Walnuts
Eating just 14 walnut halves can provide you with twice as much alpha-linolenic acid as your target daily amount. Surprisingly, they also contain omega 3, so, similarly to salmon, they can also improve memory and even coordination. Try adding some chopped walnuts on top of a pasta dish or salad, or for a real treat try this low fat coffee and walnut cake recipe.
---
Disclosure Policy:

This blog is a collaborative blog written by a group of individuals. This blog accepts forms of cash advertising, sponsorship, paid insertions or other forms of compensation. The compensation received may influence the advertising content, topics or posts made in this blog. That content, advertising space or post may not always be identified as paid or sponsored content. The owner(s) of this blog is compensated to provide opinion on products, services, websites and various other topics. Even though the owner(s) of this blog receives compensation for our posts or advertisements, we always give our honest opinions, findings, beliefs, or experiences on those topics or products. The views and opinions expressed on this blog are purely the bloggers' own. Any product claim, statistic, quote or other representation about a product or service should be verified with the manufacturer, provider or party in question. This blog does contain content which might present a conflict of interest. This content will always be identified.