Did you know that your skin is the biggest organ on your body? Your skin often gives you hints into your vitamin and mineral deficiencies. Clue into what your body is saying. Do you have dry skin? Wrinkles? Cracked lips? Your body could be craving certain essential vitamins for glowing skin, but also make your body feel better as well.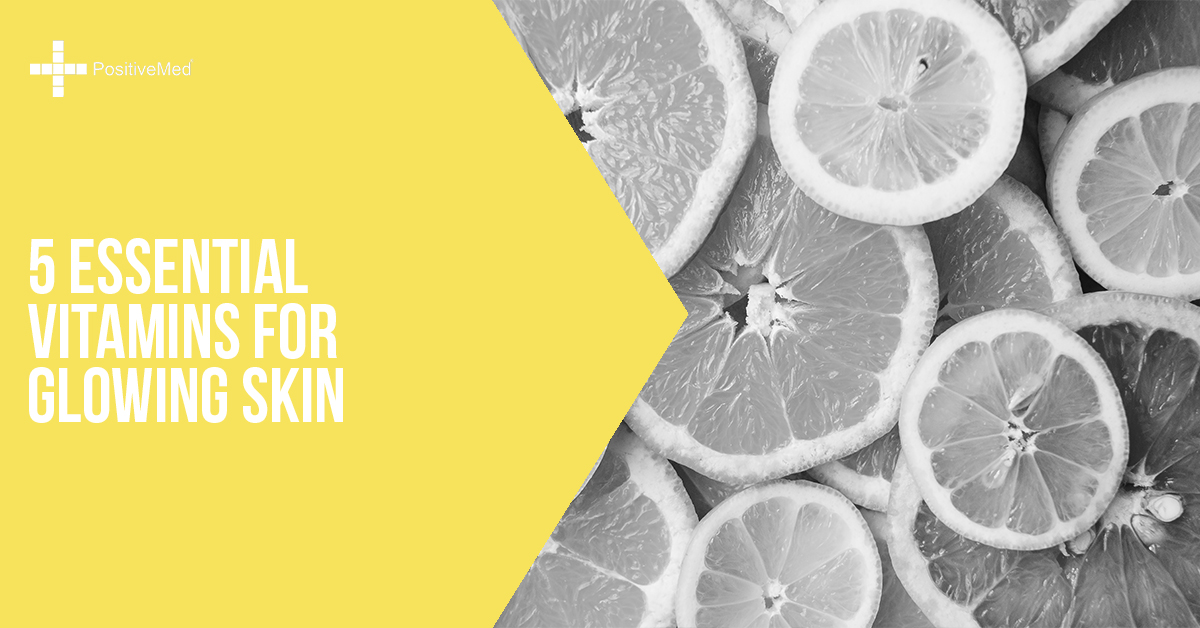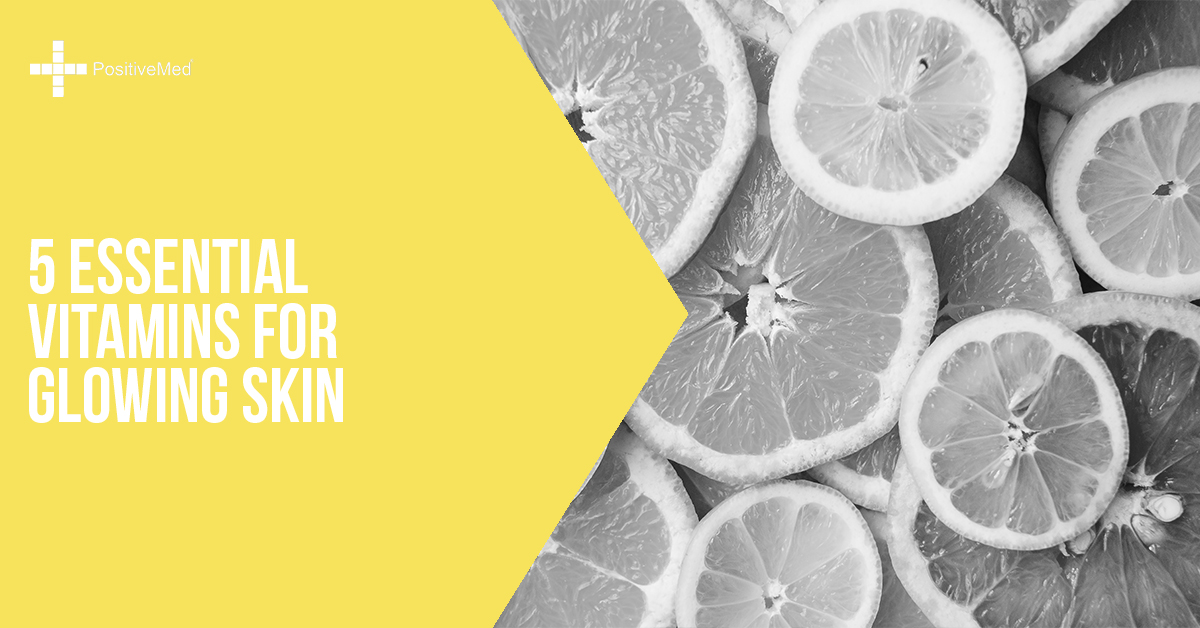 You think you may be nourishing your skin by drinking enough water or eating the right foods, but you could be missing out on essential vitamins your body needs to keep your skin soft and supple. Although you are able to get these vitamins through various supplements, your body only absorbs so much.
RELATED ARTICLE: Don't Let Your Neck Speak Up About Your Age. 6 Beauty Tricks For Neck Wrinkles
According to Susan Evans, MD, "It is usually far better to include foods that will provide what your body needs. Usually, food form gives your body the best chance of being able to incorporate what it needs." These five essential vitamins and their whole food sources, that will help nourish your skin leaving you feeling great about your complex.
Vitamin A
Vitamin A, also known as Beta Carotene, is a great vitamin to combat wrinkles. It has been shown to reduce wrinkles, fade brown spots, and smooth roughness. Vitamin A can be found in OTC products, prescription medications, and night creams. Vitamin A is considered a fat-soluble vitamin, which means it needs to be consumed with a fat source to obtain optimal absorption. High vitamin A foods include bright orange and yellow foods such as carrots, cantaloupe, bell peppers, and pumpkin. Other sources include dark leafy greens, fish, and tropical fruits.
Vitamin B
RELATED ARTICLE: The 4 Most Common Mineral Deficiencies: What Are They, And What Can You Do?
Vitamin B reduces redness and also keeps your skin glowing all year long. Vitamin B is great at keeping your skin's outer barrier in tip-top shape. As it is strengthened, your skin is able to keep moisture in and free radicals out. Vitamin B is found in many OTC creams, lotions, and serums. Also called niacinamide, this supplement is best to take in the morning and evening to maximize results. Foods rich in Vitamin B include pork, trout, pistachios, and oatmeal.
Vitamin C
Vitamin C is known for being an all-around anti-ager. Known to repair damage from free radicals and also promote collagen, this super vitamin is all the rage in the skincare world. Vitamin C is found in many skin care products and many of the foods you eat on a daily basis. Vitamin C rich foods include oranges, kiwi, bell peppers, broccoli, and garlic. Not only is Vitamin C a great vitamin for skin, but it can also keep you healthy by boosting your immune system.
Vitamin E
Vitamin E is great for keeping skin moisturized. This powerful vitamin is known to combat dryness and defend against harmful UV rays. Also known as "the protector vitamin," vitamin E reverses damages done by free radicals. Vitamin E is found in many oils and creams, but it is also found in delicious whole foods. Foods including olive oil, coconut oil, almonds, avocado, and spinach are rich in Vitamin E.
Vitamin K
Vitamin K is known for its ability to reduce dark circles and dark spots on the skin. This vitamin is best for those who are looking for brighter and younger looking eyes. Vitamin K is known to help with blood clotting, which will help reduce popped fine capillaries found in sensitive areas like under the eyes. Reduce your fine lines and crow's feet with this important vitamin. Vitamin K is found in many skin creams but it is more prevalent in naturally occurring sources. Foods that are high in Vitamin K include dark leafy greens, broccoli, avocado, green grapes, and artichokes.
Whether you're trying to promote healthy skin, increase your whole food intake, or want to keep your body in optimal shape, these vitamins are crucial in maintaining a healthy complexion thus feeling great. Remember that nutrition and nourished skin go hand in hand, so always choose a diet full of fresh fruits and vegetables. Consume these vitamins daily and keep your healthy glow all year long.