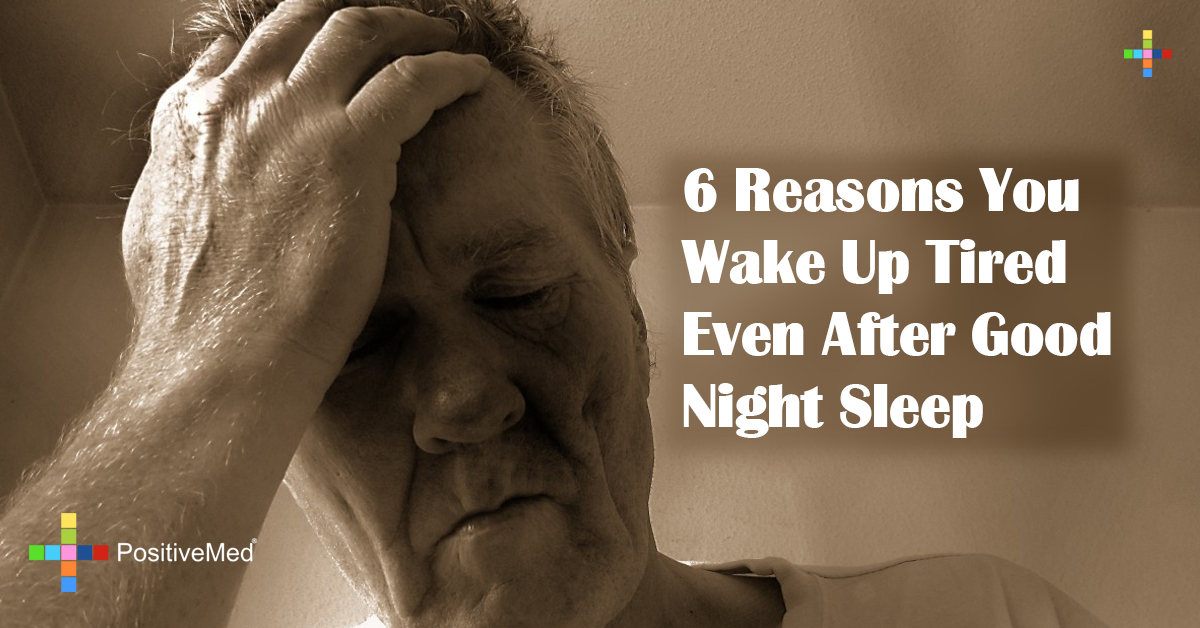 6 Reasons You Wake Up Tired Even After Good Night Sleep
Congratulations! You found time in your schedule for a solid eight hours of sleep! Your goal of taking better care of yourself is a great decision, so good for you.
Why didn't it work?
There are many things that get in the way of solid, restful sleep. Housemates, children, weather conditions, and pets can be problematic. There's not much you can do to banish thunder and lightning from your sleeping area. Also, if a child or pet needs your attention, you're probably going to have to address that issue. But there are things you can do on your own to improve the quality of your sleep.
1) No caffeine after lunch. None. No coffee, tea, soda, or chocolate after 1 p.m. This can be a difficult decision to maintain during the 3 p.m. slump, however. Consider reducing the size of your lunch and adding a protein shake to your late afternoon routine. It will fill you up better than chocolate and give you consistent energy, rather than a sugar spike. Plus, boosting your protein intake is a great decision. If you quit caffeine at 1 p.m., you have eight hours to wind down for a 9 p.m. bed time.
2) Move part of your work out to the morning. Yes, that means getting up earlier. However, strenuous exercise early in the day increases your ability to burn fat throughout the day. An early morning workout also has less chance of being knocked off your calendar by an urgent issue that needs to be addressed during your afternoon workout time. Finally, strenuous exercise elevates your heart rate, which will heavily impact your ability to drop easily and quickly into deep sleep.
RELATED ARTICLE: Think Sleepless Nights Are No Big Deal? Your Sleep Schedule Might Be Killing You Slowly