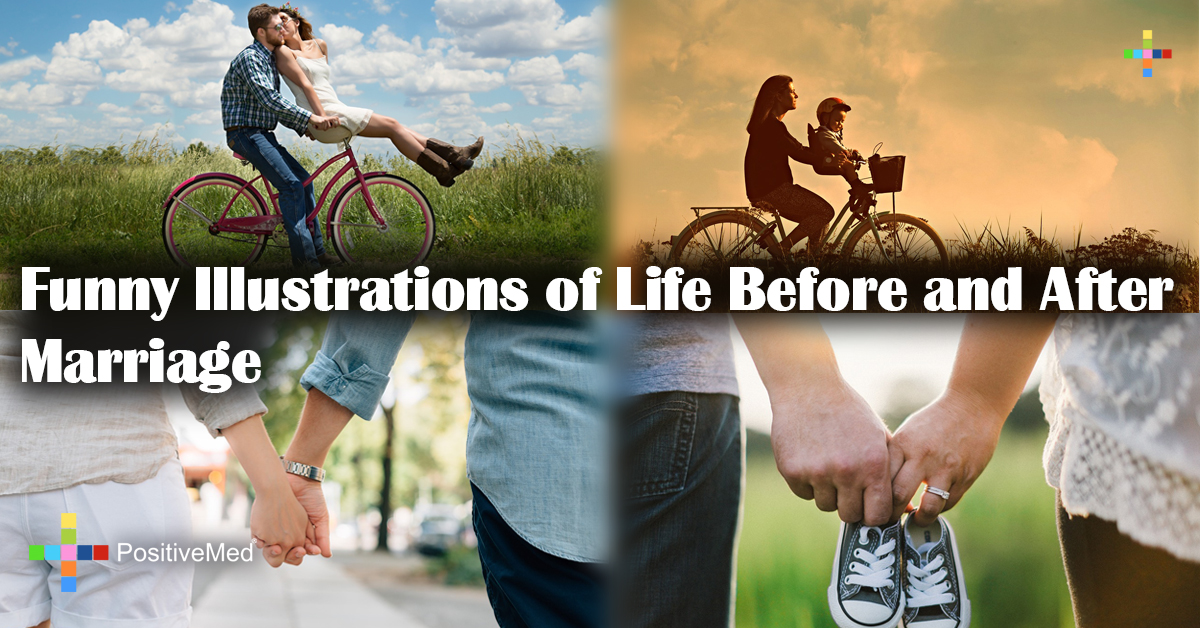 Funny Illustrations of Life Before and After Marriage
The "befores" and "afters" of our life might be easy to distinguish, but when we look at them written in a list it can seem like one or the other is better. Learning to value both periods of our lives is a trick for staying happy no matter what life brings you.
The same is true in marriage. The excitement and newness of dating takes us for emotional highs and lows. We get to enjoy learning and dreaming with a new person, imagining a life together. After marriage, though, we begin to live out those imaginations, and we learn what life looks like realistically.
RELATED ARTICLE: He Spent 5 Years to Express His Love Through Love Illustrations… It's SO Sweet!
That vision of life, though, holds special moments and beautiful dreams all of it's own. You get to move past the stress of needing to present yourself to a potential spouse and into the familiarity of living with a new family member. It's a wonderful, and difficult, transition that brings many moments of laughter.