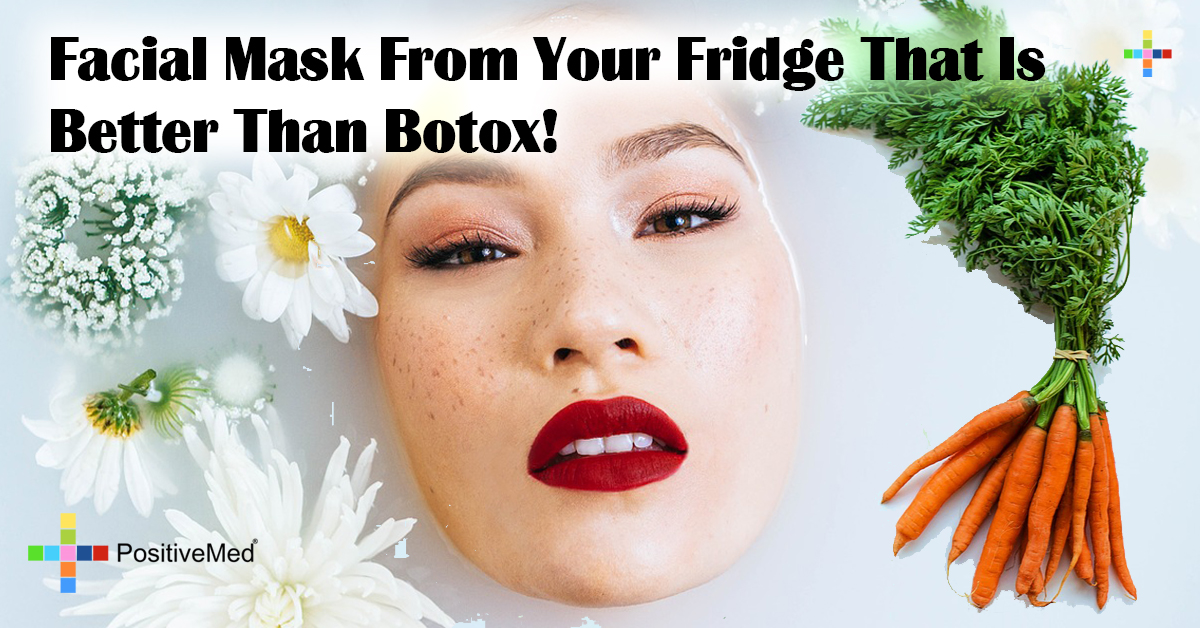 Facial Mask From Your Fridge That Is Better Than Botox!
No doubt, age and the stresses of life can make the skin look tired and even old. And old-looking skin makes you look old. Fortunately, not all solutions to aging skin come as a result of a visit to the doctor's office. This natural carrot mask, made with just a few ingredients from your refrigerator and cupboard, tightens your skin like Botox, but without the doctor's visit. And best of all, it won't even cost you a fraction of what it would cost to have a procedure like Botox done.
First Things First
According to the Mind Body Green website, your skin needs a vitamin-rich diet, especially one with plenty of Vitamin A and beta-carotene, which carrots have in abundance. As we age or are exposed to the wind and weather is that free radicals can take a toll on the skin. The antioxidants in this mask help alleviate the damage done to your skin by those free radicals.
This mask also hydrates the skin, reducing the appearance of wrinkles, gets rid of acne, and has antiseptic properties, which clean up the skin. The carrot mask an all-around good mask for when your skin just looks beat up.
Before you use the mask, make sure that your face is clean. Use a gentle cleanser like oatmeal soap for extra softness.
RELATED ARTICLE: Clear Your Skin Without Wasting Money: DIY Pore Strip Removers That Really Work