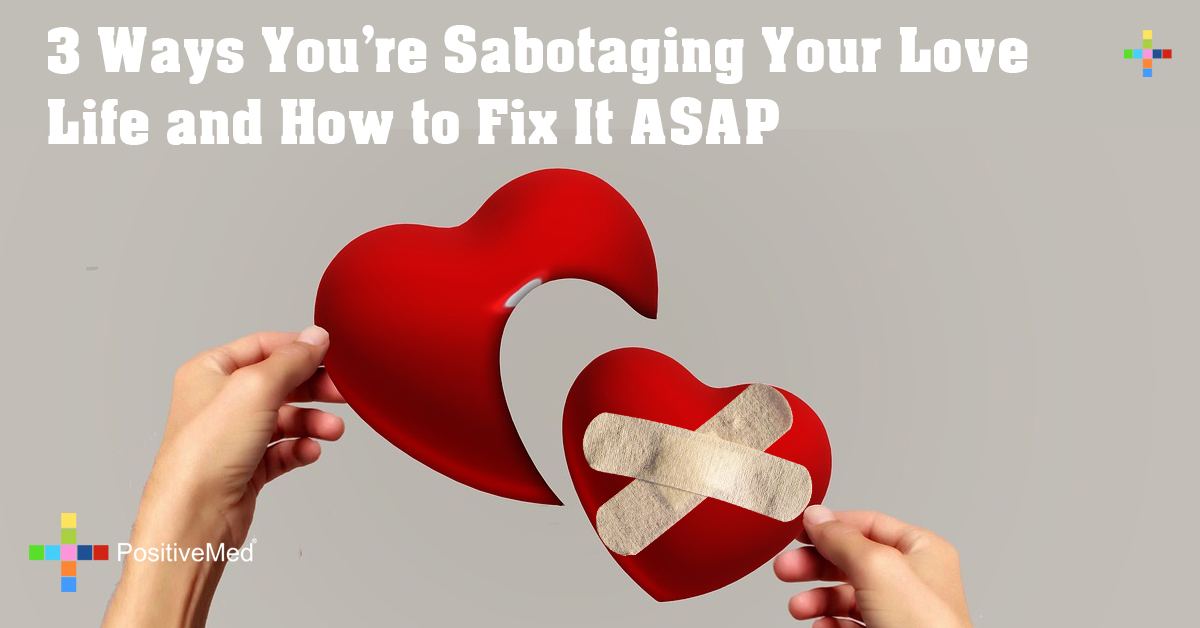 3 Ways You're Sabotaging Your Love Life and How to Fix It ASAP
Falling in love is one of the life's greatest mysteries and deepest joys, but it can also be a breeding ground for self-doubt, negativity, and jealousy. Whether you're in a relationship or coming up empty in your search for your soulmate, there are plenty of ways that you may be ruining a good thing without even realizing it. Here are three ways that you could be sabotaging your love life and simple steps that you can take to fix things and get back on track.
You Put Yourself First in the Relationship
There is no rank system in love. Far too many women enter the dating arena with a privileged mentality, and the skewed representation of feminism on social media has led even more women to think that they deserve to be number one all the time. While you should never settle for anything less than being treated like you're worth a million bucks, you should never demand it either. When someone loves you, they will want to put you at the top of their priorities. The only catch is that you have to be willing to do the same with them.
Plenty of relationships end with broken hearts and bitter words tossed around behind one another's backs. Many times you'll find men complaining that his ex was selfish, overbearing and bossy, constantly placing her needs over his and demanding that she be treated like she's a queen. Unless your face is on the United Kingdom's currency, you aren't royalty and shouldn't expect to be treated as such. A relationship is about being loved equally in your own unique ways.
RELATED ARTICLE: 5 Weird Things That Happen To You When You Stop Having Regular Satisfaction In Bed
If you feel like you constantly need to be placed on a pedestal and worshiped, it's time to do some introspection and figure out where the desire is coming from. You may have been hurt and severely undervalued in past relationships or been deprived of support and attention from family growing up. Start to recognize your strong qualities and make it an effort to identify them with your partner. Knowing reasons why you want to be appreciated and loved, as well as why you love someone else, will level the playing field and leave you both happier.