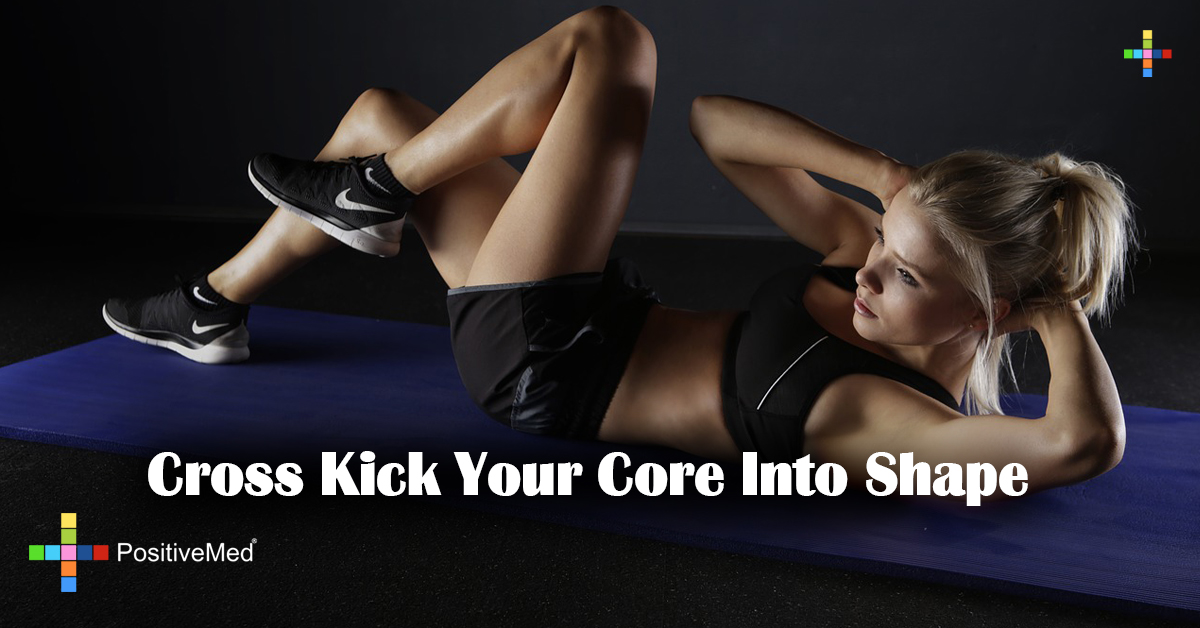 Cross Kick Your Core Into Shape
Everyone wants a strong, flat stomach. It helps you stand taller and hold a better posture. Fit, toned abs make any other exercise easier. And let's be honest, nobody is going to complain about how they look! Whether you choose keep them covered or let them out to see the sun, having that strong core underneath your shirt gives you a boost of confidence that you carry in every step. Core work doesn't have to be rocket science. Putting in one minute of Cross Kicks will set you on the way to your new stomach.
RELATED ARTICLE: Engage Your Core Muscles The Right Way With THIS 10 Minute Abs Circuit Workout
The Cross Kick is a great workout because you can do it anywhere. All you need is your body and sixty seconds. Join Autumn Fitness for a burn that's going to get you moving in the right direction. Don't put it off—your new stomach starts now, in just one minute.