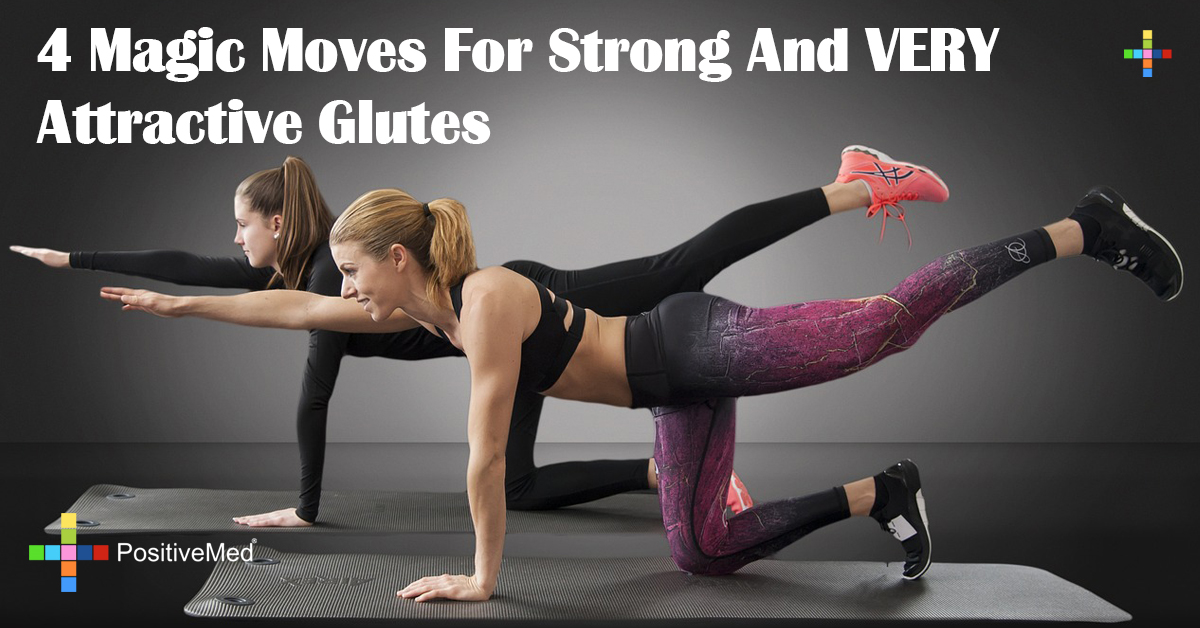 4 Magic Moves For Strong And VERY Attractive Glutes
Your glutes are in a critical area of your body that connects your back to your legs. Having strong muscles in this area promotes stamina and stability, so it's essential to properly work out these muscles. With that in mind, here are four great moves that can do just that. It's important that you perform them the correct way so that they're as effective, comfortable, and safe as possible.
Follow these instructions to do the four moves properly.
1. Glute lift with ball
This first exercise work outs the muscles in your glutes and hamstrings. To do it, first stand diagonal to a sturdy chair that has a high back. Place your forearm on the chair, and lift your outside leg. You can place a ball behind your knee, although that's not mandatory. Place your outside hand on your supporting thigh. Then lift up your leg in a short motion, and place it back down.
2. The Elvis move
You'll look a little like the famed Elvis when you do this move, which works out the muscles in your glutes, quads, and hamstrings. First stand facing a chair with your knees bent slightly. Then open and close your knees. To make this move more rigorous, move your body down then up.
RELATED ARTICLE: The Main Reason Your Butt Workouts Aren't Working & What To Do About It