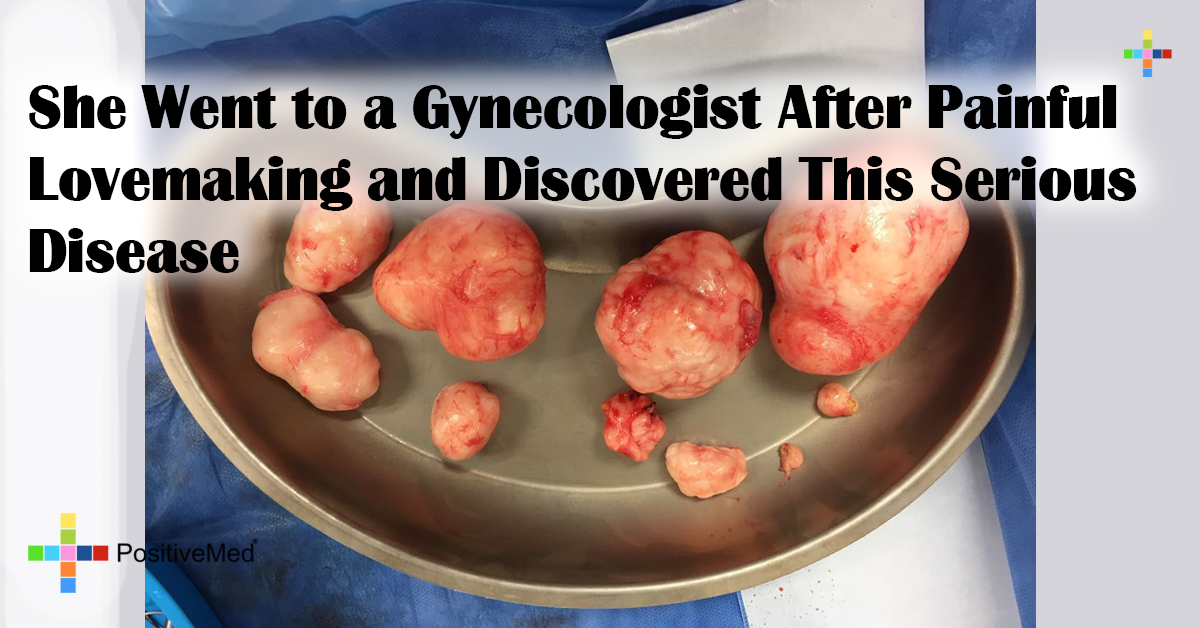 She Went to a Gynecologist After Painful Lovemaking and Discovered This Serious Disease
Uterine fibroids are growths in the uterus that often occur during the childbearing years. While fibroids are benign, which means they are not cancerous, they sometimes cause uncomfortable symptoms. However, up to 75 percent of women experience uterine fibroids at some point during their lifetimes, and are often unaware that the growths are present. According to the U.S. Department of Health and Human Services Office of Women's Health, 20 to 80 percent of women develop fibroids before the age of 50.
Symptoms of Uterine Fibroids
While the majority of fibroids are not symptomatic, some women with these growths experience heavy menstrual bleeding that may last longer than seven days, pelvic pain or pressure, frequent urination, difficulty emptying the bladder, constipation, and backache or leg pain. Occasionally, a fibroid may cause acute pain. Women who have fibroids during pregnancy are six times more likely to need a Cesarean section, and are at higher risk for breech birth, failure of labor to progress, placental abruption, and preterm delivery. Your health care provider can recommend steps to minimize these risks.
Types of Uterine Fibroids
There are three primary types of uterine fibroids. Submucosal fibroids develop on the inner lining of the uterus, and are the type that most often causes menstrual symptoms. These fibroids can also interfere with fertilization, causing infertility. Subserosal fibroids project outside of the uterus, which often leads to urinary symptoms. Intramural fibroids develop within the uterine wall and are also associated withe menstrual symptoms.
Risk Factors for Uterine Fibroids
Uterine fibroids are more common among women whose mother or sister also had fibroids, African American women, those who began menstruating relatively early, women with a diet high in red meat and low in fruits and vegetables. While experts don't know exactly what leads to the growth of fibroids, this condition is linked to genetic changes, hormone changes, and growth factors within the body.