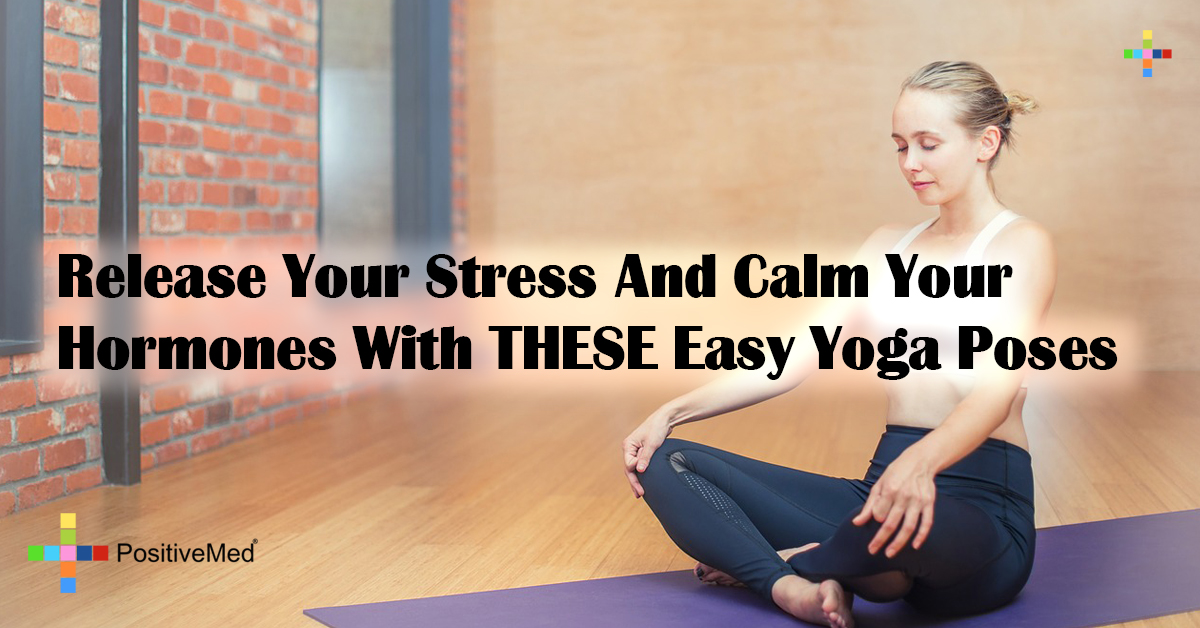 Release Your Stress And Calm Your Hormones With THESE Easy Yoga Poses
The Child's Pose is a favorite. All you need to do is kneel on a mat, press your chest to your knees with your forehead on the floor, and place your arms at your sides so that your palms are up by your feet.
The Bridge Pose is helpful as well. You lay on your back on a mat and bend your knees with your feet flat on the floor. They should be placed at the width of your hips. Your arms will rest on the floor, next to your body, with the palms down. The next step is to press your palms into the floor and raise your hips up into the air, forming a bridge. This can ease tension and stress in your body.
Many other poses are beneficial, including the Standing Forward Bend, the Eagle Pose, the Corpse Pose, the Extended Triangle Pose, the Legs-Up-the-Wall Pose, the Puppy Pose, the Cat Pose, and more. The beauty of yoga is that the moves are not too difficult and anyone can try them, regardless of fitness levels. Try an assortment to see what works best for you.