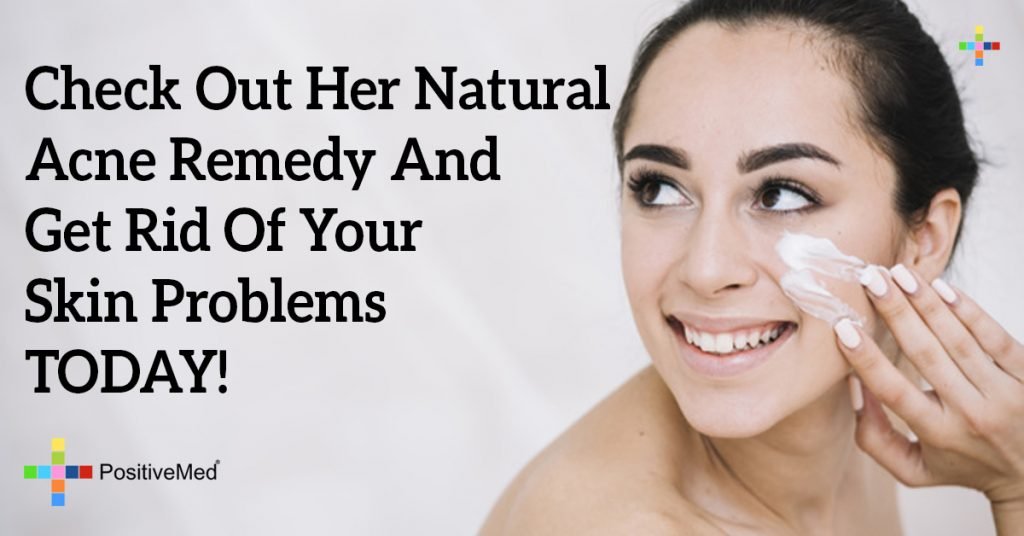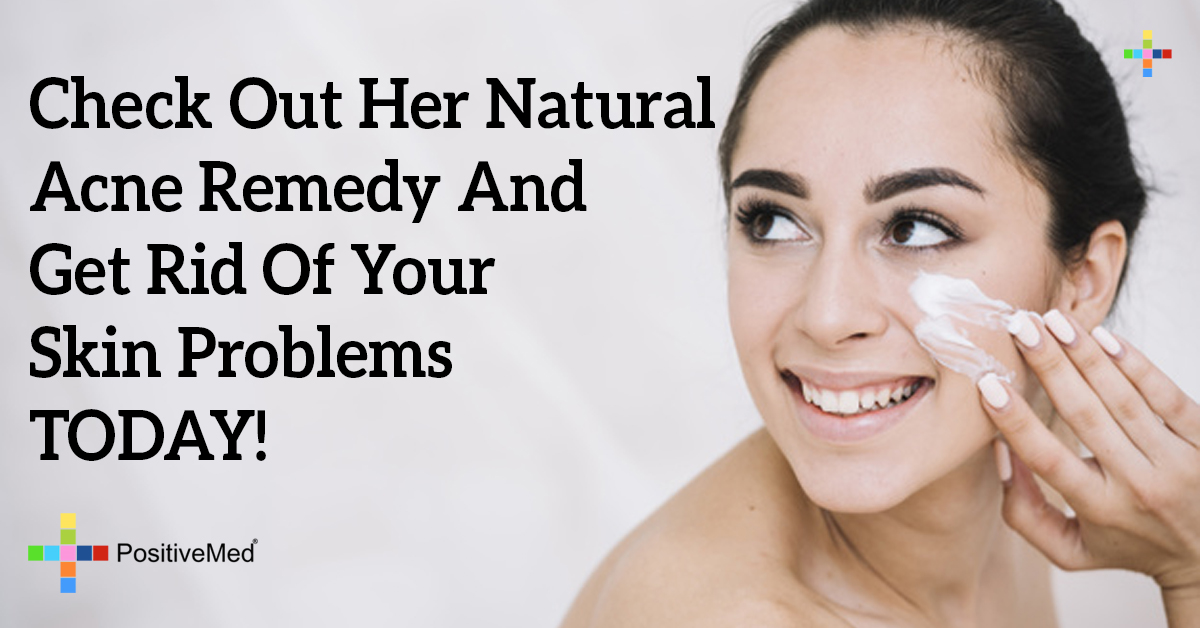 Check Out Her Natural Acne Remedy And Get Rid Of Your Skin Problems TODAY!
While modern medicine has performed miracles, there is still a lot to be learned from nature. Many times, ingredients that can be found in any kitchen are as effective on minor ailments as an expensive drug. In fact, they are sometimes more effective, especially for problems like an upset stomach, the common cold, or even acne. Homemade makeup, deodorant, and cleansers are all becoming increasingly popular, and for good reason. They are gentle on skin and can treat acne and rosacea as effectively as top drugstore brands. One particularly helpful product for anyone suffering from problem skin is a coconut oil and baking soda cleanser.
There are multiple reasons why this particular cleanser is so advantageous to those with acne. Though there are only two ingredients, each of them brings multiple benefits to the table.
Coconut oil is antifungal and anti-bacterial. It is also full of antioxidants, which studies have shown can be absorbed into the top layer of skin and can help to reduce wrinkles, irritation, and sun damage. It is also moisturizing without clogging pores and is, in fact, helpful in drawing excess oil out of the skin. Though olive oil and castor oil are also popular to use in facial cleansers, the additional anti-oxidant effects of coconut oil put it head and shoulders above the competition.
Baking soda is equally beneficial in this cream. It is useful in exfoliating dead skin and thoroughly removing any dirt. As an amphoteric compound, it also works to restore the pH balance of the skin, which can help to reduce inflammation and breakouts. Though it can be overly harsh for delicate facial skin when used alone, the oil ameliorates this issue and turns it into the perfect scrub.
Making this cream is simple and the recipe can be tailored to individual needs. If it is being used to treat delicate or dry skin, about twice as much coconut oil should be used as baking soda. If instead the skin is overly oily, an equal amount of each ingredient should be mixed together. While it is simple to make fresh each time it is used, a larger amount can also be stored in a glass jar and kept for over a month. The important thing to keep in mind when storing this cream is that it should not be exposed to sunlight or heat.
RELATED ARTICLE: DIY Facial Cleanser Recipes According To A Skin Type – Choose Yours!
While this cleanser can be used even when skin is completely dry, it is most effective immediately after a shower, when the warmth and humidity have already opened pores and softened any dead skin. Take a large spoonful and gently scrub the entire face with small circular motions. Afterwards, use a warm, damp towel to remove the product completely. For an even deeper clean, leave the baking soda and coconut oil on as a mask for a few minutes before wiping off. This only has to be done two to three times a week to be effective, though it is gentle enough to use every day.
One huge benefit to this treatment is that it is completely harmless. If some of the cream are accidentally ingested, there are no ill effects. Baking soda and coconut oil can just as easily be used as toothpaste or deodorant – not many store bought products are as versatile. Unlike many acne treatments, it even has a pleasant aroma. Best of all, these ingredients can be found in most kitchens, so even doubters can give it a try without spending a cent.