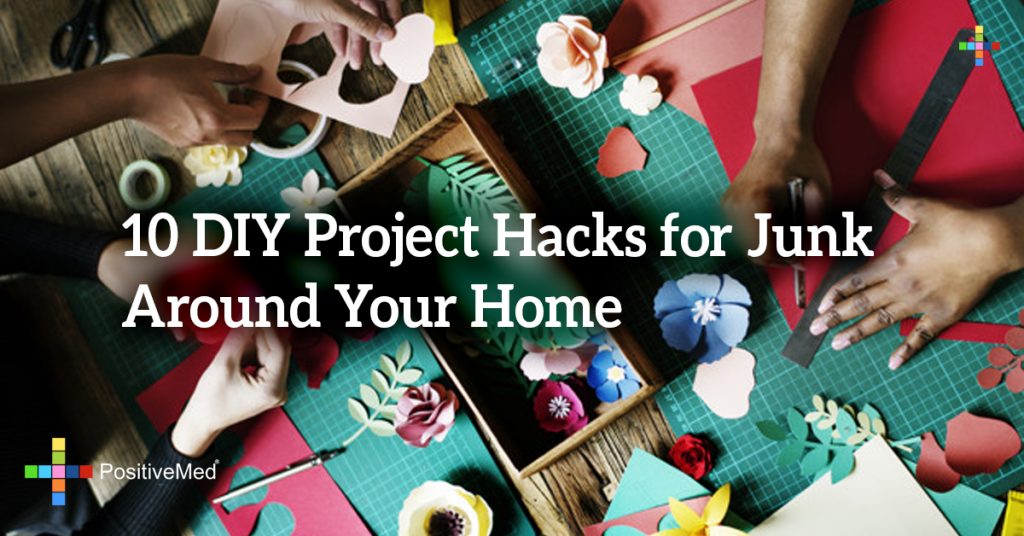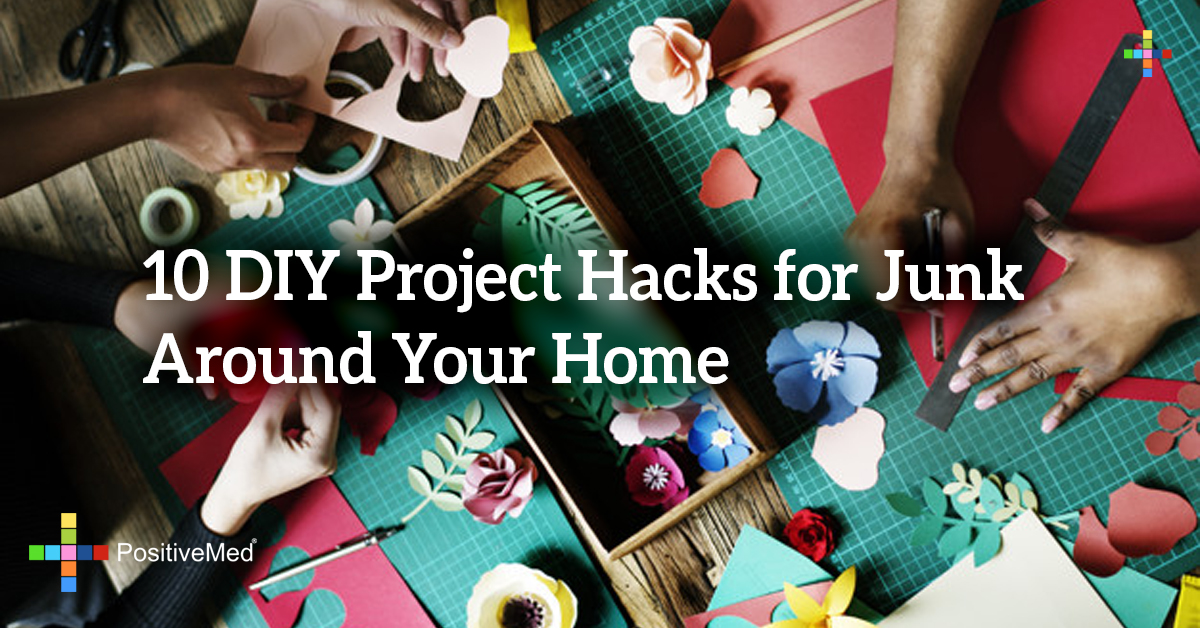 10 DIY Project Hacks for Junk Around Your Home
We all have so many items around the house that we can not do much with them, but we never want to get rid of them and let them go! We think by holding on them we are saving money, but it's not really saving money, if they just sit around the house without any use!
Finding creative ways to reuse these items is the best way to satisfy your creativity and you will have many new items around the house. Here are 10 creative DIY projects you can use around the house:
1- Mosaic Christmas Ornaments Using Old CDs- You can simply create these beautiful Christmas ornaments by cutting old and useless CDs/DVDs into small pieces and gluing them to your blunt ornaments. This way, they'll shine beautifully on your Christmas tree.
2- DIY Newspaper Tube Night Light– How many times have your wife been trying to throw out all the junk newspapers you have been storing for many years? After showing her this beautiful piece of art, she will definitely let you subscribe to your favorite newspaper for another year! 🙂

[Image source: bestoutofwaste.org]

3- So bring on your pile of pennies and one old vase you was about to throw out. It's better to paint your old vase with dark color and use glue gun to glue the pennies to the vase; and you have a shinny modern piece of art in your house.

[Image source: voneinspired.com]
4- Make this beautiful DIY cookies basket using only a paper plate, and few pieces of tape:
[image course: www.onegoodthingbyjillee.com]
5- Use a tennis ball to hold almost all stuff, such as keys, envelopes, and even a pen. What you need is a tennis ball, a cutter, 2 Google Eyes (optional), one small suction cup and some glue!



[Full DIY Guide: instructables.com]
6- Remember cassettes? Before the age of CDs and DVDs, we used to have a pile of cassettes! You can use these old cassettes and a CD to create this cassette pen holder!
7- Use an IKEA box or a shoe box to organize clogged cellphone charging wires.
8- Create fashionable key chains with wine corks! What you need is wine corks, key rings, small and medium screw eyes (1-1/16″ and 15/32″). You can also add beads and charms to make it more fashionable!

[image source: www.simplecrafter.com]
9- Pen and pencil holders are nice to have. Glue old jars together and create this beautiful pen and pencil holder!
10- Use a carabiner to store hair ties. Keeping track of hair ties is difficult and we often end up not finding them, when we need them most!