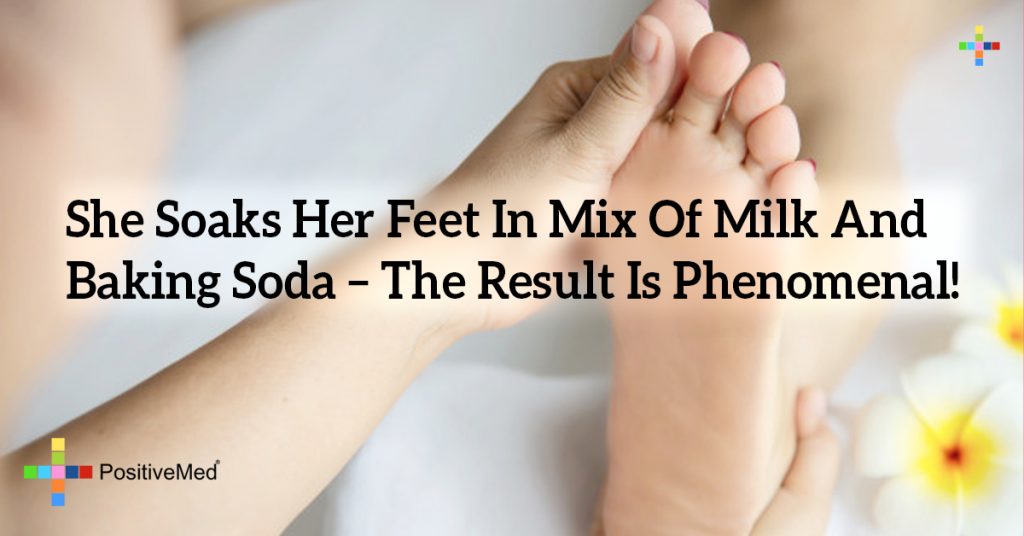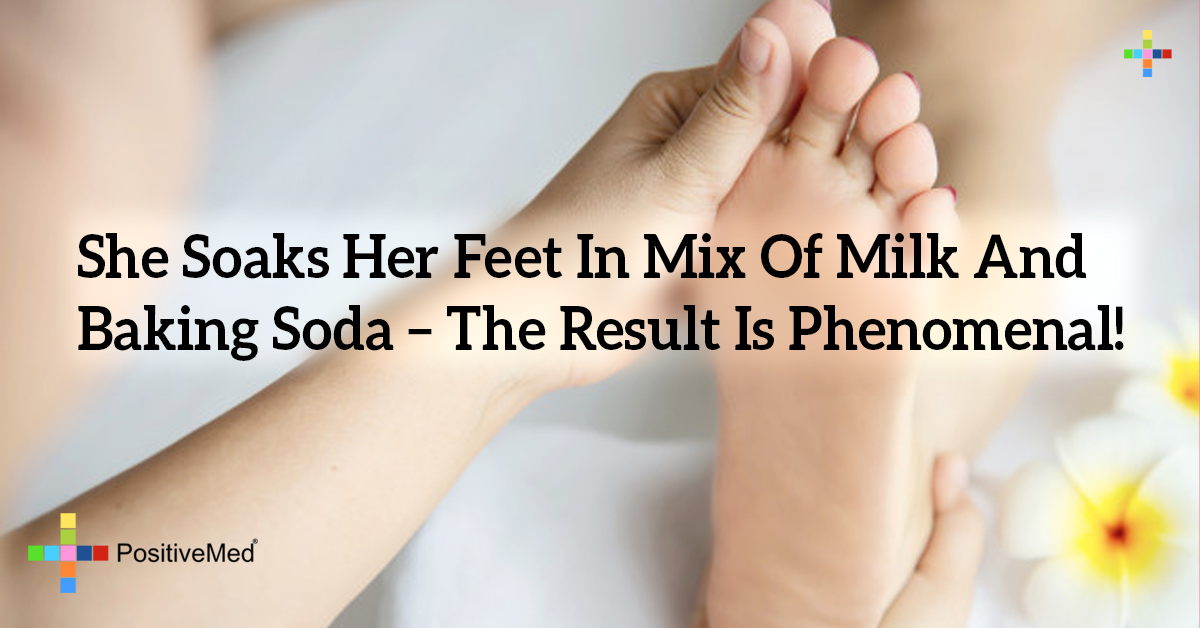 She Soaks Her Feet In Mix Of Milk And Baking Soda – The Result Is Phenomenal!
If you're looking for a remedy for dry, rough feet, you don't have to look any further than your kitchen. After a summer of running around barefoot, lots of us could use a soothing foot soak. Alternately, we can also use a beautifying foot treatment after a long winter; a little extra care can be a big confidence boost when we're ready once again to bare our feet to the world.
This impressive trick uses simple ingredients that will have powerfully rejuvenating effects on your feet. Your pedicurist will thank you!
Milk and baking soda are all that you need to give your feet a much-needed makeover. You won't believe how soft and smooth they feel after you do this.
You'll need milk, baking soda and a bowl that you don't mind soaking your feet in. It's also a good idea to have a towel handy to clean up any spills.
1. Warm up two to four cups of milk. You can heat the milk on the stovetop or in the microwave; it doesn't matter. Put the heated milk in a bowl that's large enough to accommodate your feet. Some women like to put a few drops of scented essential oil in the milk to enhance the spa-like experience, but it isn't necessary.
RELATED ARTICLE: Dry Cracked Feet, and How to Fix Them
2. Place the bowl of milk on the ground and your feet into the bowl. Let them soak for about five minutes. Relax and enjoy the soothing, warm foot bath while the milk works its magic. Milk contains lactic acid that actually is an active ingredient in a lot of very effective — and expensive — moisturizers. The milk helps to soften the skin and provide nutrients. Additionally, the lactic acid it contains acts as an exfoliator. Think of lactic acid as milk's version of those tiny fish you see at fish pedicure spas.
3. After five minutes of soaking, take some baking soda and rub it all over your feet. Baking soda is an incredible exfoliator that will help to slough off dead skin and soften any calluses you may have.
4. Soak your feet in the milk for another five minutes.
5. Rinse your feet and dry them with a towel. You're done!
Your feet will be very smooth and fantastically soft. You could stop here, but if you want to take it a step further, massage your favorite moisturizer onto your feet to help seal in the moisture. For a natural moisturizer, try a luxurious DIY blend of shea butter and coconut oil. You should only put this on before bed or if you're willing to put socks on over your freshly moisturized feet. Otherwise, you'll be slipping around in your sandals after you apply this rich skin treatment.
Now is a great time to give yourself a pedicure and try on some cute strappy shoes. After trying the milk and baking soda skin treatment, you'll have the most beautiful feet on the block.