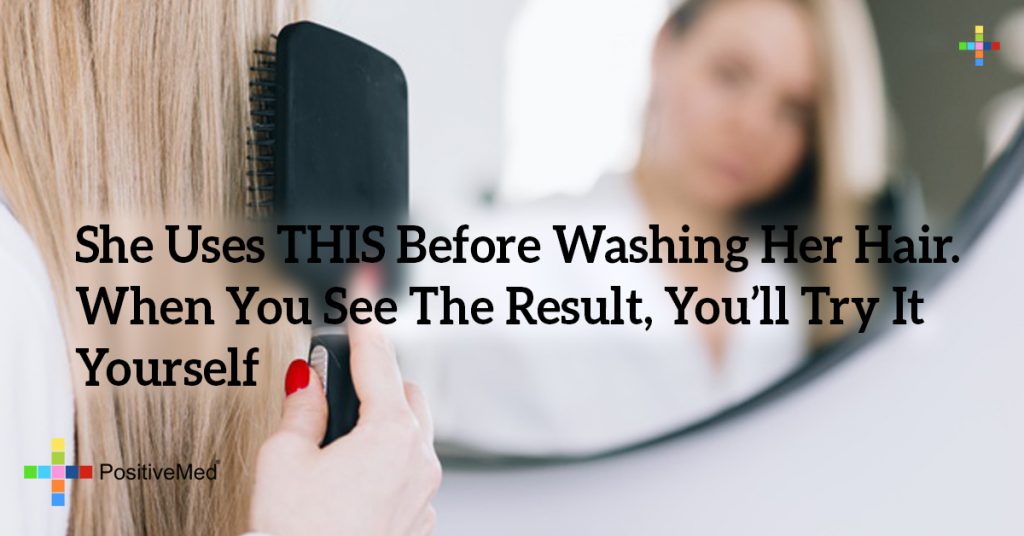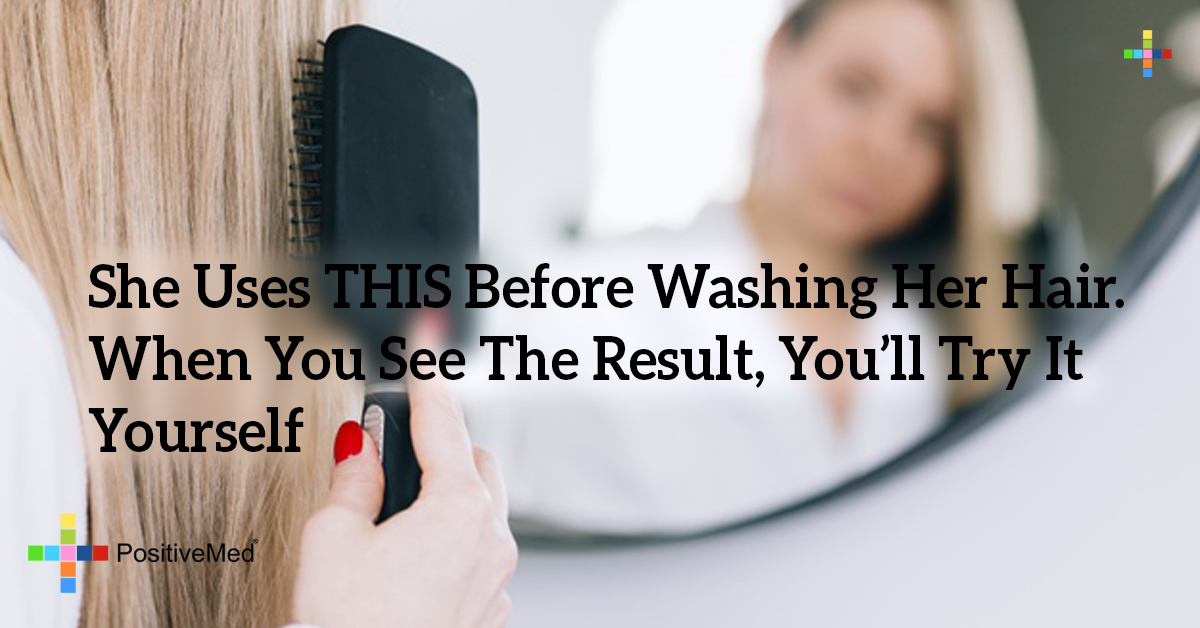 She Uses THIS Before Washing Her Hair. When You See The Result, You'll Try It Yourself
Before stepping into a steamy hot shower, take a moment to pull a mask over your hair. That's right. Whether your locks are curly, straight, frizzy, short, long, matted or dreadlocks, a mixture of natural ingredients from your cupboard or refrigerator does wonders for hair particles.
Hair masks can make a difference, particularly mayonnaise and mustard as well as Olive and Almond oil. Both mask mixtures leave hair smooth to the touch.
Let's start with mayonnaise and mustard. While most individuals wouldn't eat a sandwich without them, your hair will experience growth with mustard powder or oil mixed with mayonnaise for a homemade hair mask. This combination encourages scalp heat, blood circulation and scalp stimulation. Because mustard is a spice, small amounts of mustard are encouraged to avoid burning your skin. Mustard warms up the scalp and increases blood circulation, which spurs hair growth. Mustard is filled with antioxidants, naturally heals damaged, split, thinning hair and speeds up blood flow and activates hair growth.
When used on a regular basis, mustard provides a deep moisturizer for your hair, resulting in conditioned hair follicles that are soft and smooth to touch. Mustard also cleans the scalp and removes dandruff. Thoroughly massage mustard oil into the scalp one hour before washing your hair.
Mayonnaise is ideal to bring moisture to damaged hair. Generously apply mayonnaise to your hair, cover the hair with a plastic shower cap or plastic food wrap, then wrap a warm thick towel around the mayonnaise mask and enjoy a deep conditioning experience. Mayonnaise contains several ingredients that are a gold mine for healthy hair such as lemon juice, vinegar and soybean oil. When applying a mayonnaise treatment start by applying it to freshly cleaned hair and apply all the way to the hair ends. Put on a plastic shower cap or a heated cap to increase the mayonnaise absorption rate into your hair.
RELATED ARTICLE: Grow Hair Twice As Fast With This Recipe
Leave the mayonnaise mask in your hair for 15 to 30 minutes. Use a gentle shampoo repeatedly to remove all mayonnaise and maintain softer shinier hair.
An olive oil hair mask soaks into the hair leaving it soft, manageable to comb and prevents breakage. The olive oil transcends all hair types and ethnicities to strengthen and shine various types of hair. A thorough olive oil mixture starts with selecting a high-quality extra virgin olive oil to use as a base for the hair mask. Extra virgin olive oil is preferred because it contains more antioxidants and vitamins that strengthen and shine your hair.
Pour a 1/2 cup of olive oil into clean Mason jar or glass container and add a few drops of almond oil. Pure almond oil is most effective while strengthening and nourishing the hair. It also treats hair loss and damaged hair with only a few drops and is effective in removing lice. Almond oil contains magnesium, Omega-3 fatty acids, vitamin E, and phospholipids.
Wet your hair and comb out all tangles before adding the olive and almond oil mask. Rub the mixture into your hair, apply it to your scalp around the roots and use your fingers to massage the oils into your scalp to condition hair roots, stimulate new growth and protect hair follicles. Comb your hair from the roots to coat your hair with the oils.
RELATED ARTICLE: Regrow Hair With This Single Ingredient
Cover your head with a shower cap and allow the oil to absorb into your scalp and hair for one hour. If possible, leave the cap on your head overnight. Only wash your hair once to remove the oils from your hair. After rinsing out, the shampoo uses a towel to pat the hair dry. Silky and shiny hair will continue after application when drops of almond oil are combed into dry hair weekly.
Hair masks are natural benefits that save time and money while producing healthy strong hair that will last a lifetime.