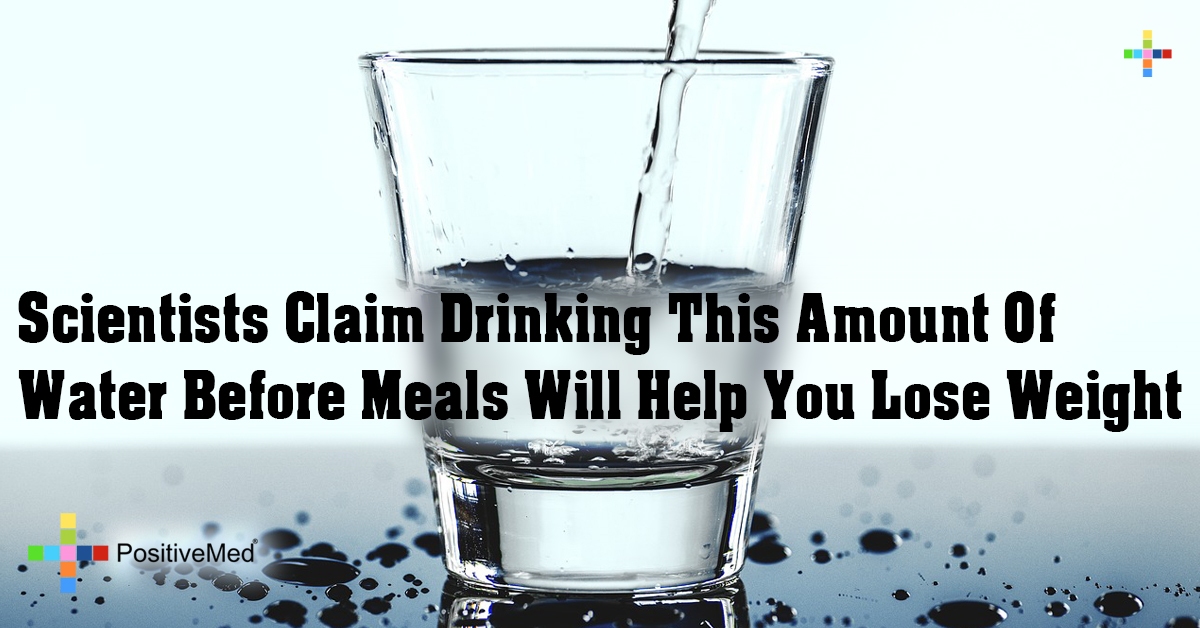 Scientists Claim Drinking This Amount Of Water Before Meals Will Help You Lose Weight
If you've been taking steps to a healthier life, you may have eliminated soda and other sweetened drinks from your diet and replaced them with water. It is well known that water is essential to our health as it transports oxygen as well as other nutrients to cells, rids toxins from the body, and lubricates the joints, among several other functions. While drinking additional water is an excellent step towards better health, it may also be an easy way to shed a few pounds.
A recent study, performed at the University of Birmingham, followed 84 obese adults over the course of 12 weeks. The first group, comprised of about half the participants, was required to "pre-load" with a pint of water (approximately 16 ounces) about half an hour before each meal of the day. The other half of the participants were told to simply imagine that they were full prior to beginning their meal. Members of the study who stated that they pre-loaded with water before all three meals reported a loss of 9.48lbs (4.3kg) over 12 weeks. However, those who only pre-loaded with water once a day or not at all only reported a loss of 1.76lbs (0.8kg) on average.
RELATED ARTICLE: 29 Weight Loss Tips That Actually Work from Women Who have Lost Over 100 Pounds!
The participants were encouraged to drink plain tap water as sparkling water, sodas and juice drinks were not allowed in the study. To ensure that the participants were following the plan, they were regularly surveyed by researchers and had their urine tested to confirm the amount of water they were truly consuming was consistent with the amount required for the study. Researchers at the University of Birmingham stated that this simple habit can be tremendously beneficial and easy to apply to busy lifestyles.
RELATED ARTICLE: How Much Water Do You Need To Drink Daily, Based on Your Weight?
Dr. Helen Parretti, NIHR Clinical Lecturer at the University of Birmingham said, "The beauty of these findings is in the simplicity." She continued to explain, "Just drinking a pint of water, three times a day, before your main meals may help reduce your weight."
The results of this study will need to be further confirmed in a larger trial, however, this data remains an interesting finding that may benefit those who find losing weight to be difficult. The researchers hope to gain support for a larger trial with more participants and a longer trial period in order to authenticate their findings in this study.