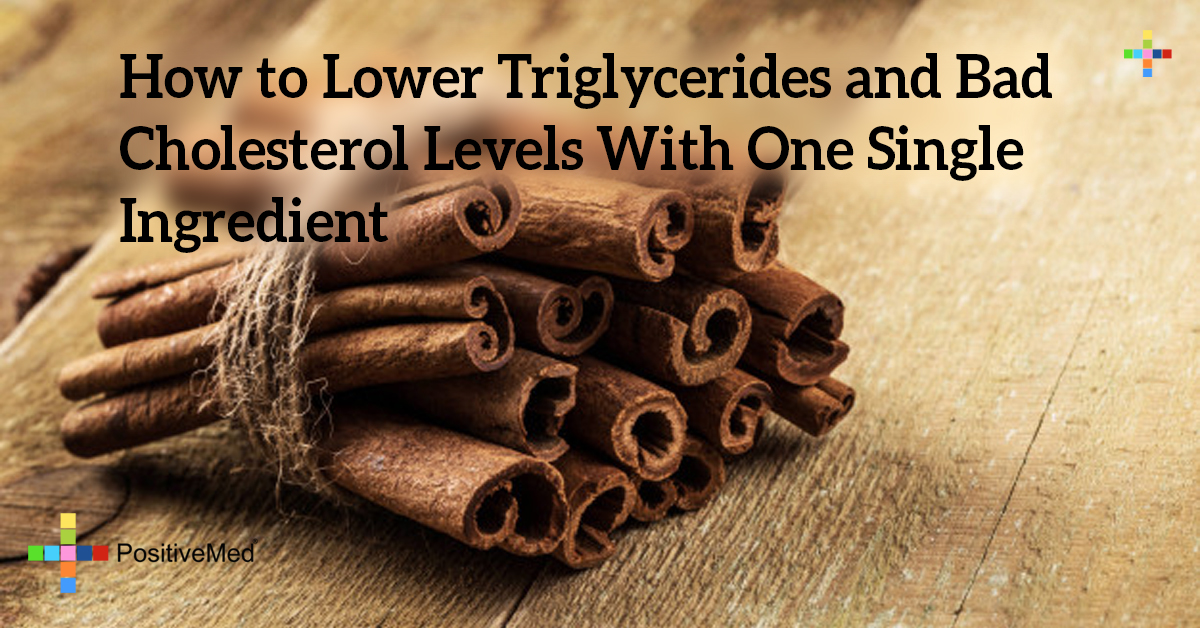 [nextpage title="…"]
How to Lower Triglycerides and Bad Cholesterol Levels With One Single Ingredient
Ever wished you could lower your triglycerides and bad cholesterol levels with one single ingredient? What if I told you it might actually be possible? Even better is that the key to decreasing these health concerns is magical, delicious, cinnamon!
Calling cinnamon "magical" may have been an exaggeration, however, it does offer several health benefits worth mentioning:
• made of a compound called, "", which has powerful health and metabolism effects
• loaded with antioxidants, which protect our bodies from oxidative damage caused by free radicals
• has anti-inflammatory properties that work to keep our bodies from becoming overly inflamed.
• may cut risk of Heart Disease
How Does it Work?
Cinnamon may reduce triglycerides and cholesterols levels thanks to its surprising ability to mimic the effects of insulin. Insulin is a protein hormone responsible for regulating our blood sugar levels. Many other herbs and spices have been researched and tested for this same result, but cinnamon has proven to be far more effective than any others at copying the role that insulin plays in the body.
RELATED ARTICLE: Cinnamon and Health
While cinnamon is pretty impressive, we can't give the scrumptious spice all the credit for this health break through. Cinnamon owes its insulin-mimicking abilities to one of its active components, methylhydroxychalcone polymer, or MHCP. This compound is not only effective in increasing the return of glucose (blood sugar) by cells, but also by energizing the synthesis of glycogen, which is a polymeric form of glucose stored chiefly in the liver and muscle tissues 4 times when excessive energy is needed, as in during exercise. Without the powerful effects of MHCP, cinnamon would be nothing more than a tasty coffee topping.
How is I Taken?
This spice can be easily incorporated into your lifestyle. Find it in capsule form at most drug and grocery stores. Sprinkle it in your coffee, oatmeal, or apple slices. And who needs another excuse to eat French toast?
[/nextpage] [nextpage title="…"]
Cinnamon can also be consumed through a couple home remedies:
• Soak cinnamon sticks in cold water for a couple hours, then drink.
• Cinnamon-infused tea. Small amounts only, as it has a laxative effect.
More reasons to use cinnamon you can find here: 17 Reasons to Use Honey and Cinnamon
Conclusion
Cinnamon may not contain actual magic, but it does have some incredible benefits. Its hard to believe one ingredient could be packed with so many health benefits, but cinnamon really is that great. And considering how delicious it is, what is there to lose by trying it, besides high cholesterol levels and triglycerides?
[/nextpage]