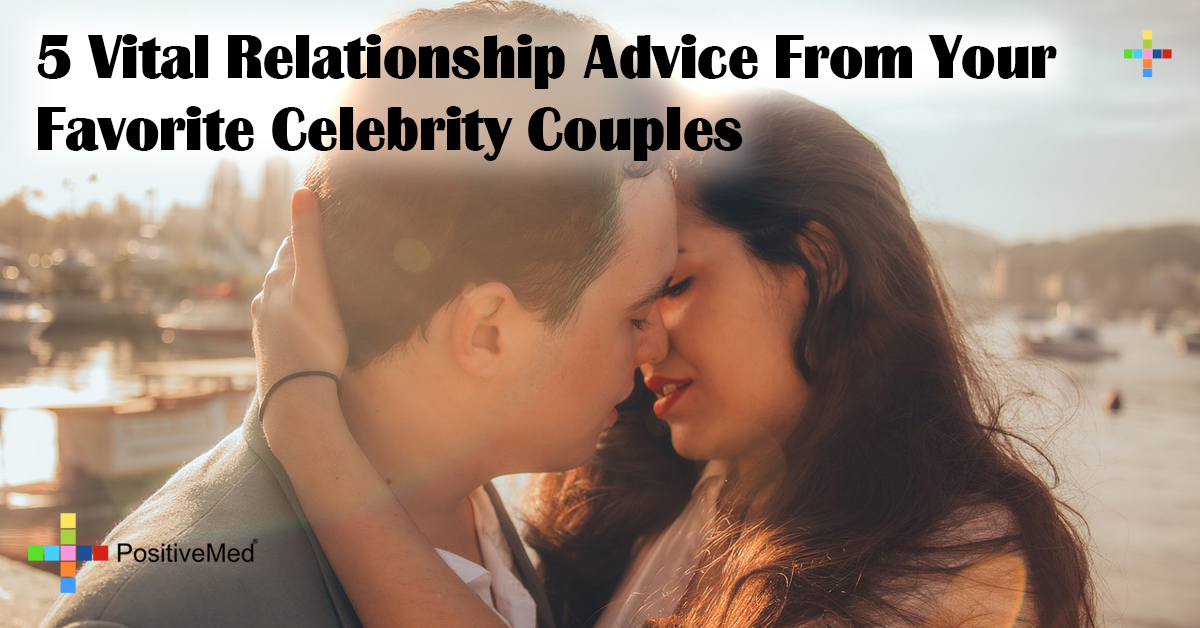 5 Vital Relationship Advice From Your Favorite Celebrity Couples
Conventional wisdom holds that fame and celebrity often impose considerable hardships upon personal relationships. Therefore, Hollywood couples who successfully navigate these challenges to maintain enduring, happy marriages deserve special praise. Listening to some of their advice about nurturing healthy and lasting relationships offers valuable insights. Just consider some of the public comments made on this issue by members of some well-known power couples:
Ron Howard and Cheryl Allen (married in 1975)
When asked about his secret to a successful marriage during an interview, acclaimed producer and actor Ron Howard modestly replied that he did not make any claim to possessing any special knowledge on that subject. Yet he did express his gratitude for great luck in having a wonderful marriage. He stressed that successful couples enjoy compatibility and succeed in growing together in their relationship.
Mark Consuelos and Kelly Ripa (married in 1996)
Mark Consuelos and Kelly Ripa met on the set of a daytime television series in 1995 and they married the next year. Kelly Ripa describes her relationship as happy. She indicated to an interviewer that she spends a lot of time with her family and she considers her spouse her best friend in life.
Jim Caviezel and Kerri Browitt (married in 1989)
Actor Jim Caviezel enjoyed success in the popular hit series Person of Interest. Very devout, he attributed much of the success of his marriage during an interview to his shared spiritual faith with his wife, whom he married in 1989 before achieving fame. Their family shares many activities together, including basketball and swimming.
RELATED ARTICLE: One Very Simple, Very Important Piece of Relationship Advice
Helmut Huber and Susan Lucci (married in 1969)
Actress Susan Lucci played Erica Kane in the long-running series All My Children. She told an interviewer that for a successful marriage couples should communicate well and not be "too shy". She recommends they remember what drew them together.
Denzel Washington and Pauletta Pearson (married in 1983)
Denzel Washington met his wife on the set of a TV movie in 1977 and they married in 1983. They told an interviewer that strong faith and family contribute to their happiness. Pauletta Washington indicated that stability benefits marriages.
Takeaway Lessons
Several celebrities expressed gratitude for enjoying great luck in finding the right soul mate. From their discussions of marriage, certain themes emerged:
Growing together strengthens marriages and families;
Sharing activities and enjoying the same types of leisure pastimes also benefit relationships;
Everyone should expect some stressful periods, but successful couples remember the reason why they fell in love during those times;
Sharing strong faith contributes to happier marriages;
Caring for a spouse's needs and offering mutual support helps couples weather turbulent times more successfully;
Happily personal relationships involve a shared dynamic of expression, and successful couples with strong marriages communicate with one another very well.
Soul Mates
Even non-celebrity couples today appreciate that developing a strong, genuinely successful marriage involves mutual commitment and dedication. The results of this ongoing effort promise years of happiness.
Following the advice of role models sometimes proves inspirational when ripples occur in personal relationships. Use words of wisdom from successful couples with long, happy marriages to help navigate periods of turbulence!