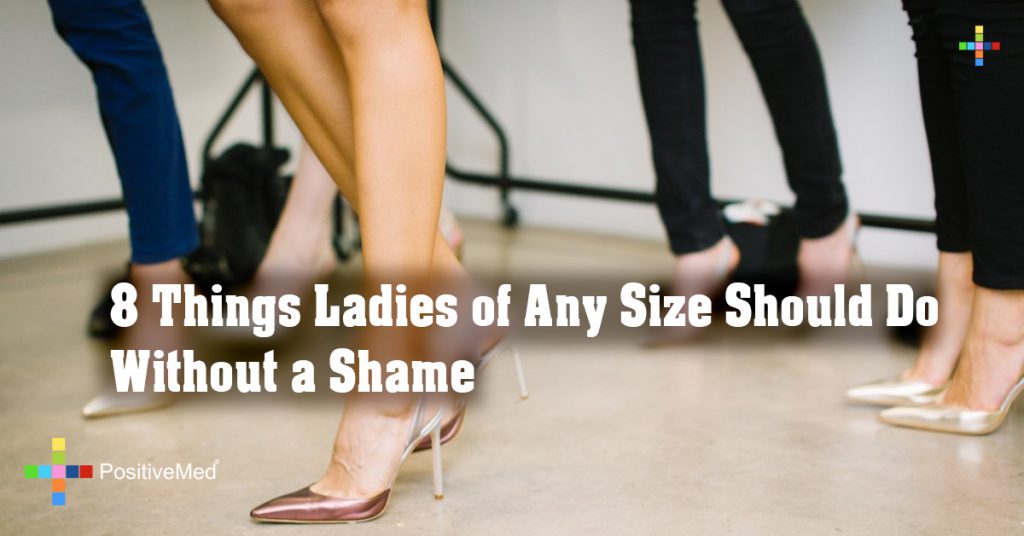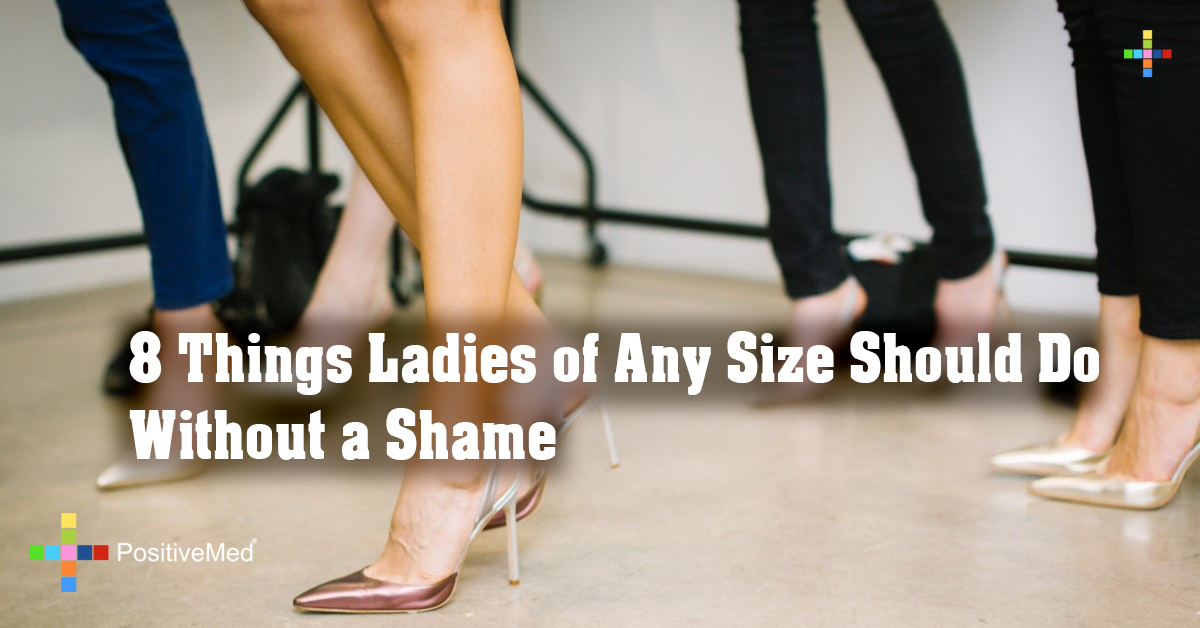 8 Things Ladies of Any Size Should Do Without a Shame
Women come in different shapes, sizes, frames, and figures. When it comes to our size, and the way others perceive our size, women can become extremely self-conscious. Typical self-talk may sound like this: are my breasts too small? or too large? Are my hips too wide? Am I gaining too much weight, especially in the middle?
So here are the basic 8 things women of every size should do without an ounce of shame.
1.Wear a sports bra to the gym
Yes women of all size should feel comfortable wearing a sports bra to the gym. Whether you're athletic or just trying to shed a few pounds for summer or a celebration, wear what's comfortable to exercise in and that makes you feel strong and beautiful.
RELATED ARTICLE: 5 Reasons Why Curvy Women Make the Best Lovers
2.Rock a Crop Top
Spaghetti strap top, t-shirt top, see-through top, whichever you choose today. Choose a crop top if you want. Rock any top you desire. Crop tops are the must-have every woman should have in her closet. You could throw on some cut-up jeans or a flare skirt to go with it.
3.Make Love With the Lights On
Bring out your inner freak, we all have it in us. Studies show that women make love with the lights on are more confident about their bodies. Every woman should feel confident enough to make love with the lights on without shame. Making love with the lights on is a great way to reignite your love life.
4.Indulge Your Sweet Tooth
Don't feel guilty about the occasional sweet treat. A little cake or a cookie, even ice cream is an okay occasional indulgence. Dark chocolate has health benefits in small amounts. If you're eating a whole cake you may have a problem, but enjoy celebrations without guilt.
5.Wear Stylish Dresses
You know those dresses you hide in the back of the closet because you're scared to wear them, or maybe even scared to buy. Buy the dress your mom said you're too fat to wear. You're an adult. This is a great time to pull it out, accessorize it, find heels to match, and hit the best club in town. Do this, of course without shame.
6.Post Selfies on Social Media
Go ahead and capture a beautiful photo of yourself and post it! If you want to know the proper way to take a selfie take advice from the Kardashians on how to critique the perfect selfie shot.
7.Wear a bikini to the beach
Can we say beach babe?! Wearing a bikini is something every woman should do without shame. Whether it's separates, skirted, or the itsy-bitsy-teenie-weenie-yellow-polka dotted kind, you do not have to have flat abs to pull off a bikini, be yourself, and you will look great.
8. Love yourself
Never let your size define your worth. All women are beautiful. Love yourself, and your size.