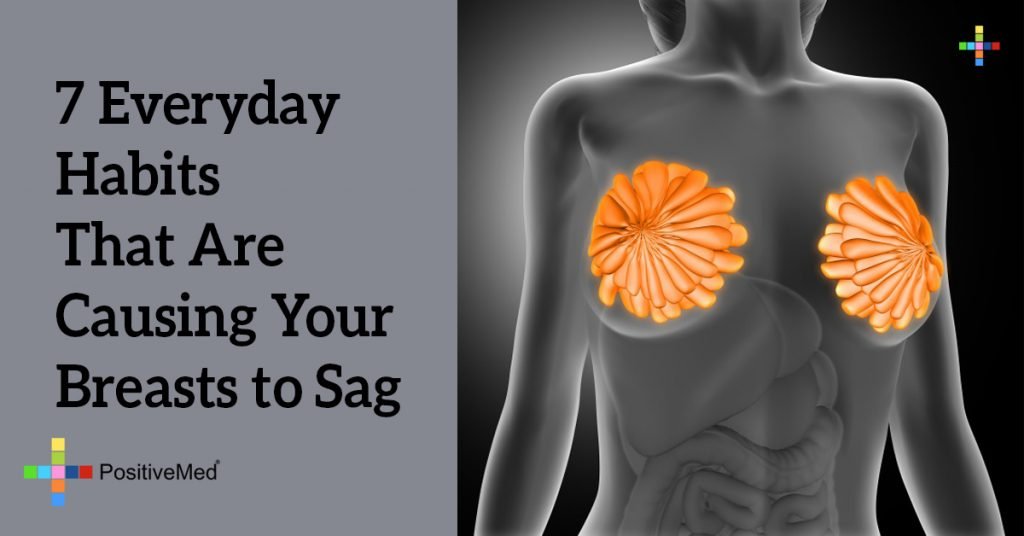 7 Everyday Habits That Are Causing Your Breasts to Sag
A recent study revealed that breast tissue ages two – three years faster in comparison to the rest of the body. Breast sagging normally begins between ages 21 – 25 when your stem cells are not produced as much as when you were younger. A poor diet and bad health habits are the main cause of sagging breasts. If you want to prevent your breasts from sagging, there are seven every day habits that you need to avoid.
Smoking
A well-known cause for the skin's loss of elasticity is smoking. It not only causes your breasts to drop, but also reduces the collagen amount in the skin and worsens blood circulation.
Bad posture
A bad posture will not only affect your back, but also your breasts. A bad posture causes your breasts to remain in an unnatural position. If this is done for long durations, it leads to sagging breasts. Make sure you are always sitting/standing/walking upright. Additionally, you can ensure you use ergonomic chairs when you are working.
Exercise
Lack of exercise is also a cause of sagging breasts. However, heavy workouts require the use of sports bras as they will support your breasts. Back and forth repetitive motions, like when jogging, can cause saggy breasts.
Crash dieting
A balanced diet is crucial to the health of your breasts. Crash diets should be avoided as the losing and gaining weight repeatedly causes a strain on your skin. It is therefore paramount to maintain proper nutrition and a steady weight in a healthy, sustainable way.
Bra
Wearing an all-fitting bra is not recommended. The more the breasts move around, the more stressed breast skin becomes. Figure out your bra size and find a bra that can adequately hold your breasts. A perfect fit bra will substantially reduce the risk of having sagging breasts.
Protection from the sun
Breasts and cleavage absorb UV rays from the sun, and they can easily get burnt. The sun's UV rays are responsible for damaging skin, aging of skin prematurely and wrinkling of skin. The best way to protect your breasts from UV rays is by avoiding exposure to the sun as much as possible.
Alcohol abuse
Alcohol has several health benefits when consumed in moderation. Alcohol abuse, on the other hand, causes damage to your skin. Over indulging in alcohol will lead to the loss of skin elasticity. This in turn leads to loose skin and sagging breasts.