Coffee is not only a popular and loved beverage since decades for its flavor and aroma but also as a natural beauty ingredient. Being a great exfoliating agent, coffee is used in various scrubs along with other natural ingredients to get a fresh and glowing skin. It helps in opening up the pores on the skin and reduces puffiness around eyes. Let us discuss a few more beauty benefits of using coffee and also three coffee masks which you can easily prepare at home.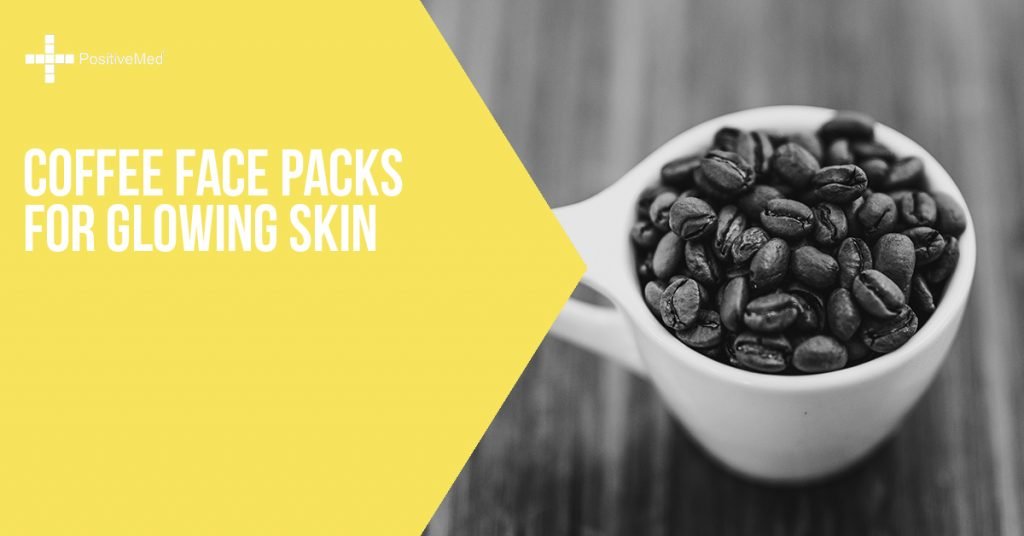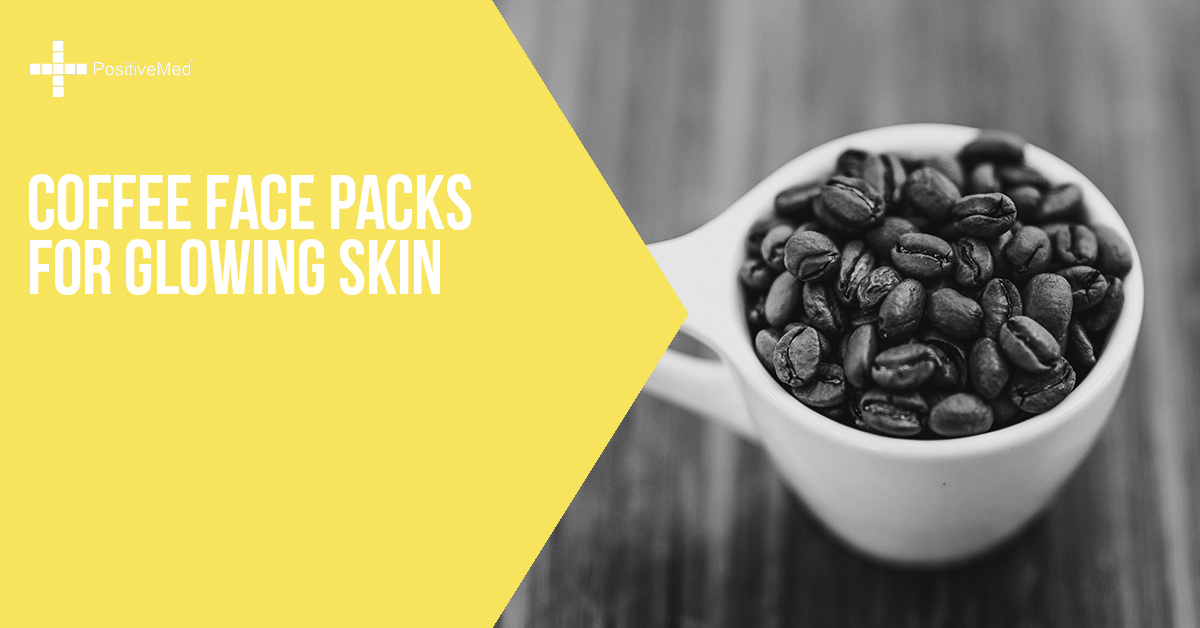 Benefits of Coffee as a Beauty Ingredient
• Packed with a bundle of antioxidants and Essential Vitamins for Glowing Skin, coffee is great for your skin and face. It brightens your face, prevents wrinkles and lines and unclogs pores. Coffee gives a new and fresh look to your face, making you seem younger and more beautiful.
• Coffee is a great ingredient for puffed and swollen eyes. It helps in lightening your dark circles and preventing aging lines beneath your eyes. The caffeine present in the coffee helps in removing water from the lymphatic system and hence removes puffiness.
• It is a great exfoliating ingredient and helps in smoothening rough skin along with targeting cellulite. It infuses in the pores to give a bright look to the face and skin.
• Along with face, skin and eyes, coffee is also beneficial for the hair. Applying coffee in the form of a paste to the hair provides extra shine and boosts hair color.
Coffee Face Packs
Although there are a lot of coffee packs available in the cosmetic market, the best ones are those which are made at home with all the natural ingredients. They provide the best results within a less period of time unlike the chemically manufactured coffee packs.
1. Coffee and Cocoa Face Pack
Along with ground coffee, cocoa also has some properties which are beneficial for the skin and face.
You will need: 1 tbsp ground Coffee, 1 tbsp cocoa powder and 2 tsp honey
Method: First, take the Fresh coffee beans, grind it very fine. You can use any multi-setting grinder if you don't have one grab one from highly rated grinders. I use a Baratza encore. Then Mix all the ingredients into a fine paste and keep it to rest for five minutes. Apply on the neck and face gently with a circular motion and leave it on for 20 mins. Rinse off well with cool water and pat dry with a towel.
Benefits: Coffee and cocoa will help in anti- oxidant and anti- inflammatory benefits and honey will help in moisturizing the skin.
2. Coffee and Coconut Oil Pack
You will need: 1 tsp ground coffee and 1 tsp coconut oil
Method: Mix the ingredients well and apply on the face in circular motion. Avoid the eyes, nose and lips area. Leave it on for 30 to 60 mins and wash off with warm water. Pat dry using a towel.
Benefits: Coffee helps in exfoliating the skin and coconut oil brightens the face, giving it a glowing look.
3. Coffee and Oatmeal Pack
You will need: 1 tbsp ground coffee, 1 tbsp oatmeal powder, 1 tbsp yogurt and 1 tsp honey (optional).
Method: Mix all the ingredients until it forms a thick paste. You can add honey for consistency. Apply on the face and neck in a circular motion. Keep for 30 mins and rinse off with warm water.
Benefits: Coffee acts as an exfoliating agent and oatmeal and yogurt softens the skin. Honey helps in achieving glow.
Coffee alone rejuvenates the skin and gives a number of benefits but if mixed with other natural benefitting ingredients, it can work wonders for enhancing your beauty. There are other ingredients which you can use with coffee for good results such as lemon, olive oil, tea tree oil and apple. All work in a great combination with coffee to bring out the best in you. So, what are you waiting for? Time to use your coffee for beauty purposes along with awakening your senses!