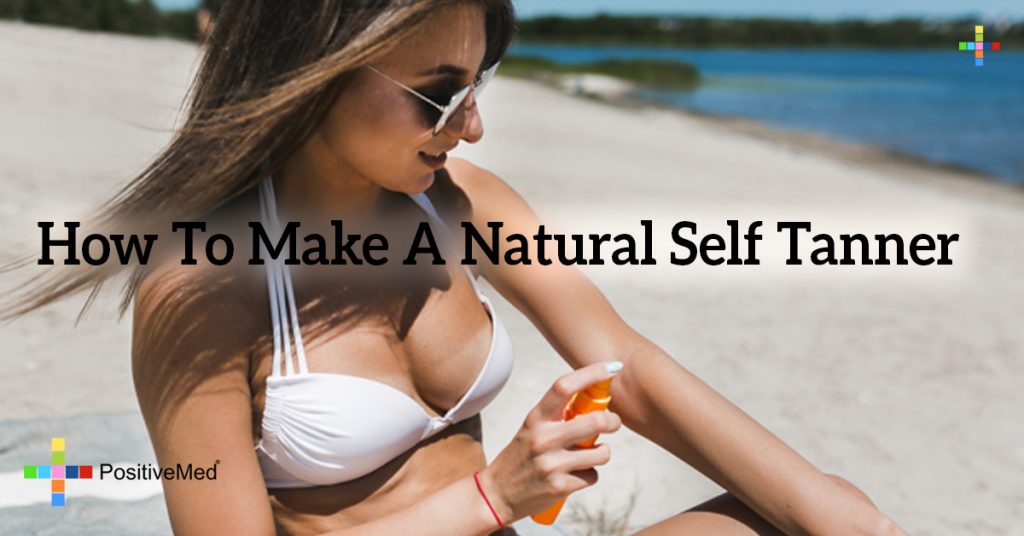 How To Make A Natural Self Tanner
Having bronzed, glowing skin has been in style for a while now, and isn't likely to be going anywhere anytime soon. However, acquiring a sun-kissed look can be tedious, and even harmful.
It's common knowledge that exposing your skin to UV rays for too long is very dangerous, especially when using things like tanning beds. According to SkinCancer.org, people who use indoor UV machines are 74 percent more likely to develop melanoma, a form of malignant skin cancer, than those who have never used one. Most store-bought self-tanners contain toxic ingredients and can be hard on your wallet.
The main ingredient used in self tanning products is called dihydroxyacetone (or DHA), and according to the Mayo Clinic, has been approved by the FDA for external application, but not near the nose, mouth, or eyes. While its much easier to avoid these areas when using a tanning lotion, a spray tan is easy to accidentally inhale or get in your eyes. Clearly, the safer of the two methods is using a self tanning lotion, but many people don't feel comfortable using it frequently because of the DHA. Additionally, several self tanners take a long time to make a noticeable difference in skin tone.
So, what's an easy solution to these problems? How about a homemade self tanner using ingredients that you probably already own and that are completely safe?
For an instant fix, try these quick recipes:
Cocoa Powder Tanning Lotion
Ingredients – 2 Tablespoons Cocoa Powder (adjust amount accordingly), and any bottle of body lotion,
Simply mix the cocoa powder into the bottle of lotion thoroughly, making sure there are no lumps. Apply the mixture whenever you need an instant glow. If you don't have cocoa powder, you can swap it for a bronzer of your choice.
Black Tea Tanning Lotion
Ingredients – 4 bags of black tea, 8 ounces of water, and half a tablespoon of vanilla extract
Boil the water and vanilla extract, then pour over the black tea bags. Let the mixture cool completely, then pour it into a spray bottle. Spray it onto the desired areas and rub it in with your hands, letting it sink in. Reapply 2-3 times depending on how dark you want to look.
You can achieve a tanned, glowing complexion without spending an arm and a leg or sacrificing your health. Use one or both of these popular recipes to look sun-kissed all year round.
The Dangers of Tanning| Skincancer.org
Sunless tanning: What you need to know| mayoclinic
Homemade Self Tanner – A Natural DIY Sunless Tan| diynatural