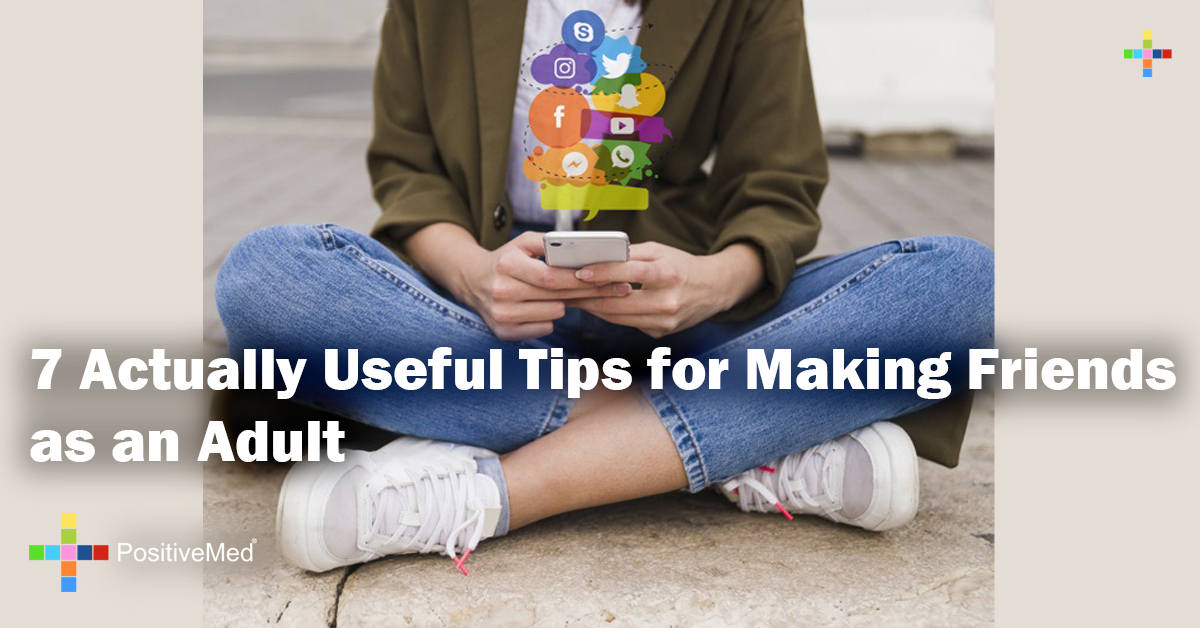 7 Actually Useful Tips for Making Friends as an Adult
It's ironic that the rise of social media has led to more people feeling more isolated from one another. Even adults feel this way.
Many adults are relatively clueless about how to go about acquiring new friends once they've left the high school corridors or college campus. The generic advice to "find other people with similar interests" or use sites like Meetup.com to find like-minded people is definitely not a surefire route to finding more people to hang out with on Friday.
Here are some steps you can take to find friends in your area today!
1) Try to get connected with your contacts on Twitter and Facebook. You already share a passion and probably have mutual contacts already. If you're in the same area and the opportunity arises, give it a shot.
2) One of the easiest ways to get a few new friend is to invite your best friend and his or her significant other to a concert or ballgame. It's relaxed and there's a great chance that all of you will get along.
3) Sometimes just appreciating what you already have is better than surrendering to greener-pastures syndrome of wishing for new friends. Make time for old friends and invite everyone over for cocktails or a movie night. If you're schedule is really packed, consider inviting over a few friends whom you've drifted apart from over on the same night.
4) Another idea you might want to consider is inviting over someone you've always gotten along with at work to hang out. Since you already get along, there's a great chance this one will work (pardon the pun).
5) It's somewhat paradoxical but eating alone or going for for drinks solo can be a usable icebreaker and way to meet like-minded people. Just keep an open-mind and grab your coat!
6) Networking through your job is a fantastic way to meet passionate professionals like yourself.
7) Being more vulnerable and open to a friendship is actually a tougher skill to really hone as we age. Learning to say yes to life could open you up to a new friend or entire social circle.
Why, though, is it harder to gain friends as we age? We might be able to explain away some of the difficulty in finding good friends by the fact that schedules get more crammed and people become generally more selective about how their free time is spent. Many of our friends become situational as we get older, according to New York Times writer Alex Williams.
Following the seven tips above should help break the curse of situational friends and get you back in the swing of things.