Some people like to perform a cracking neck exercise, and others head to a chiropractor to unkink the knots. Whichever method you choose, please don't do it. A young woman, a paramedic in London, was casually stretching and cracking her neck when a horrific incident unfolded. Natalie Kunicki accidentally ruptured her vertebral artery, a major artery. That led to a stroke, and now, she's partially paralyzed.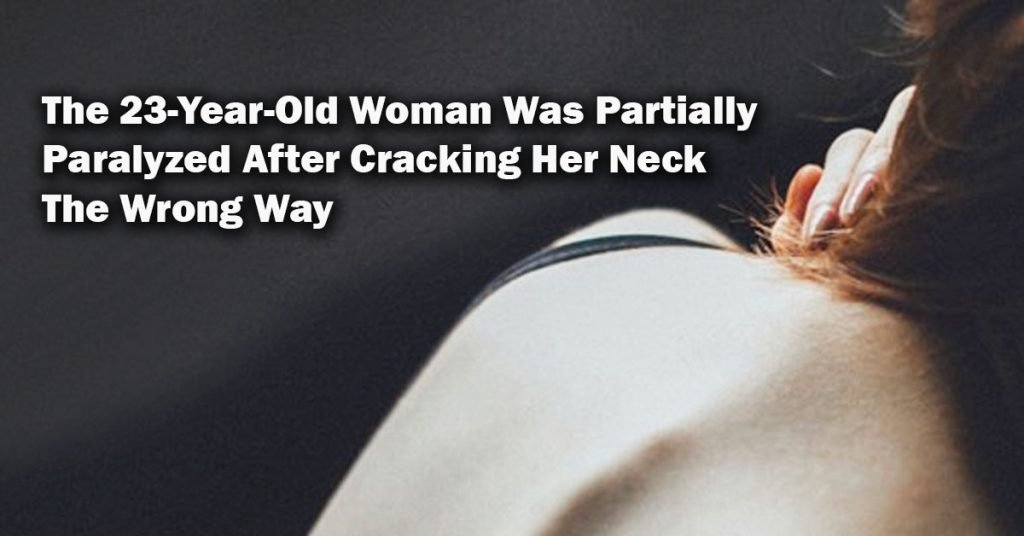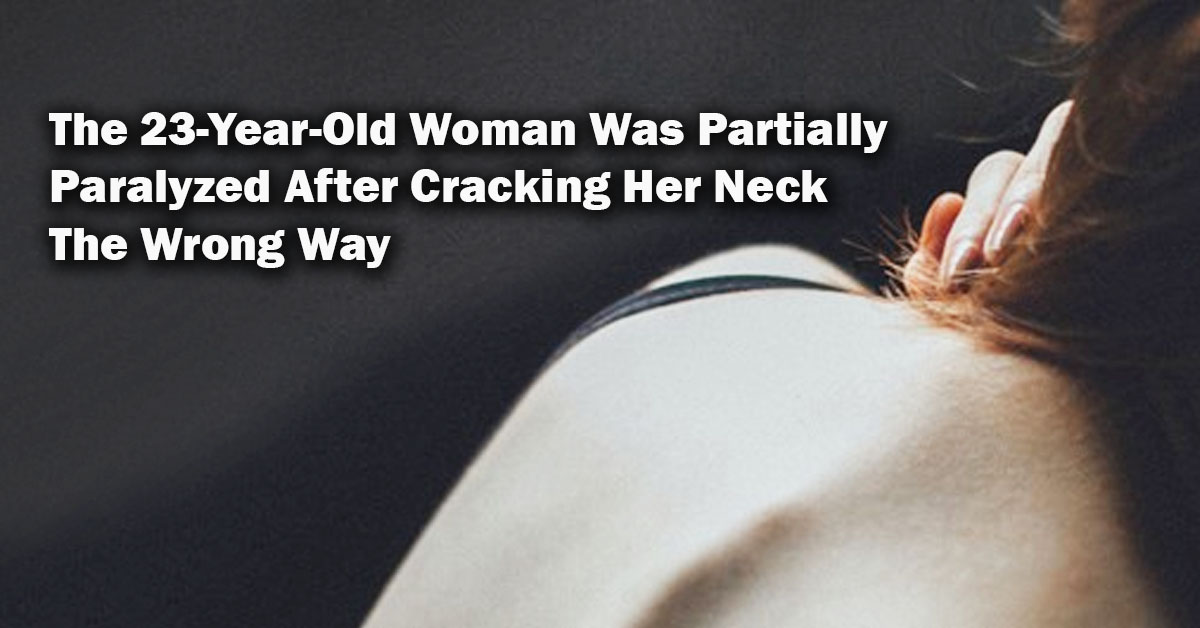 An item in Women's Health Magazine reports the frightening event occurred at Kunicki's home while she was in bed. She was with a friend watching movies when she began stretching her neck. A loud pop could be heard.
Kunicki, 23, got up 15 minutes later to use the bathroom, and that's when the scary collapse began. She couldn't move her leg and thought she was drugged. The paramedic didn't bother to call 911 right away. She didn't want her co-workers to think she might have been drunk.
When she did seek help, Kunicki knew she was in trouble from the earlier cracking neck exercise. During the ambulance ride, her blood pressure and heart rate were soaring. Doctors would later tell the woman that a stroke was triggered just from stretching her neck.
That is why this simple and unassuming habit should be avoided. There is a real link to neck cracking and stroke, neurologists say. A report in WebMD spells out the facts. Neck cracking can lead to a paralyzed body although the odds are high. Chiropractors perform it as "spinal manipulation," but this type of therapy can increase your risk of stroke.
Fox News reports that Natalie Kunicki is currently feeling partial paralysis. Surgeons repaired her artery with a stent but were unable to clear the clot in her brain. The good news is doctors believe the clot will dissolve in time.
Kunicki is gradually recovering and now has movement in her left side. She can walk for about five minutes at a time but admits she's clumsy. She has a lot of trouble with buttons. She can feel hot and cold sensations now but still feels some numbness.
Natalie Kunicki's family has started her a GoFundMe page to help defray medical costs.
The lesson to the story is simple: Having your neck 'cracked' by a chiropractor or by yourself dramatically increases the risk of stroke. A harmless cracking neck movement can make you paralyzed.