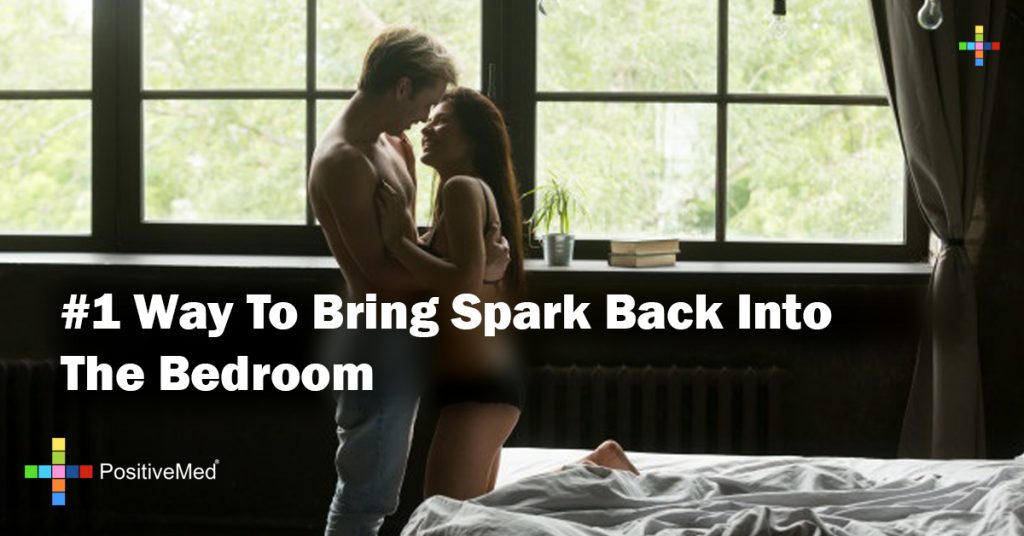 #1 Way To Bring Spark Back Into The Bedroom
Bringing back a spark requires thinking more outside the bedroom, according to a recently conducted study of 44 couples in long term relationships. The couples, who expressed a range of reasons their spark had gone missing, longed to find ways to bring it home.
Have a steady supply of fresh kindling for the hearth and heart of said spark and a lot of it. Get ready, Teddy, or get a teddy ready. Either way,:
Be willing to give more than you receive, and don't keep a relationship scorecard in the bedroom. What Amy Muise, a psychologist at University of Toronto, and her colleagues believed turned out to be true. Couples in their study who have high levels of physical communal strength and approach motivation combined reported higher levels of love desire and sustained satisfaction in their romantic relationship, respectively.
Communal strength refers to one partner caring more about pleasing the other than about pleasing themselves or about who's doing more to please whom. Approach motivation refers to looking to lovemake for the sheer pleasure it affords you or your partner instead of using lovemaking to avoid problems.
Doing things together that challenge your respective skills, or working together outside the bedroom toward a common goal that tests your strengths, can kindle renewed desire for another kind of satisfaction that comes with having new shared experiences.
Thinking about it is known to stimulate desire, but thinking about it aloud can open doors for fresh, new lovemaking adventures. That means talking about it, not a boring bemoaning of the missing spark.
Talk about that look she gets in her eyes right before she lets all her inhibitions go and surrenders to the touch only you can give. Ask your lady's permission to give her a long, lingering kiss, describe the steps you will take to kiss her, then kiss her–just like you said you would. Gentleman that you are, thank the lady for granting you permission.
Anticipation is a powerful kindling between some couples.
Tell him what it means to you that he took time to refuel your car when he went to the store last night, then show him just how much you appreciated his kindness by flashing him more than smile. Tell him some details you cannot forget about that hour of power you spent together at the hotel this afternoon, then dare him to be late for the next appointment.
Some couples find that a nice dose of naughty role playing can be a great fire starter. Consider that the everyday role playing you do between satisfaction peaks, where you tend to your partner's non-physical needs, can make or break love desire. Shed those pesky garments now and then during the revealing and make it a rule that no touching is allowed while talking about it, lest you be playfully accused of lovemaking harassment.
As you first got to know each other, did you thrill to having to slip away from her parents' house or your frat house, for example, to find somewhere-anywhere-to be able to tease and please? Chances are it didn't happen only in a bedroom, and sometimes you planned ahead. Between work, laundry, church, kids' ball games, and making dinner, make an appointment to rendezvous elsewhere for a change. Spice up your morning goodbye with a suggestive word, an anticipatory remark.
On the other hand, why not declare a sensuous harassment required policy? Just plan on being held accountable later. Wink, wink.