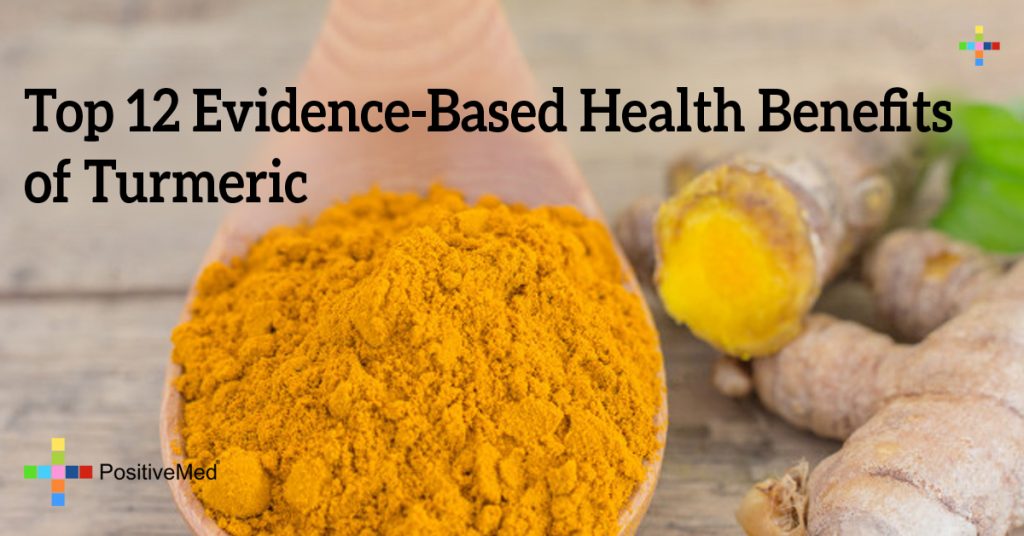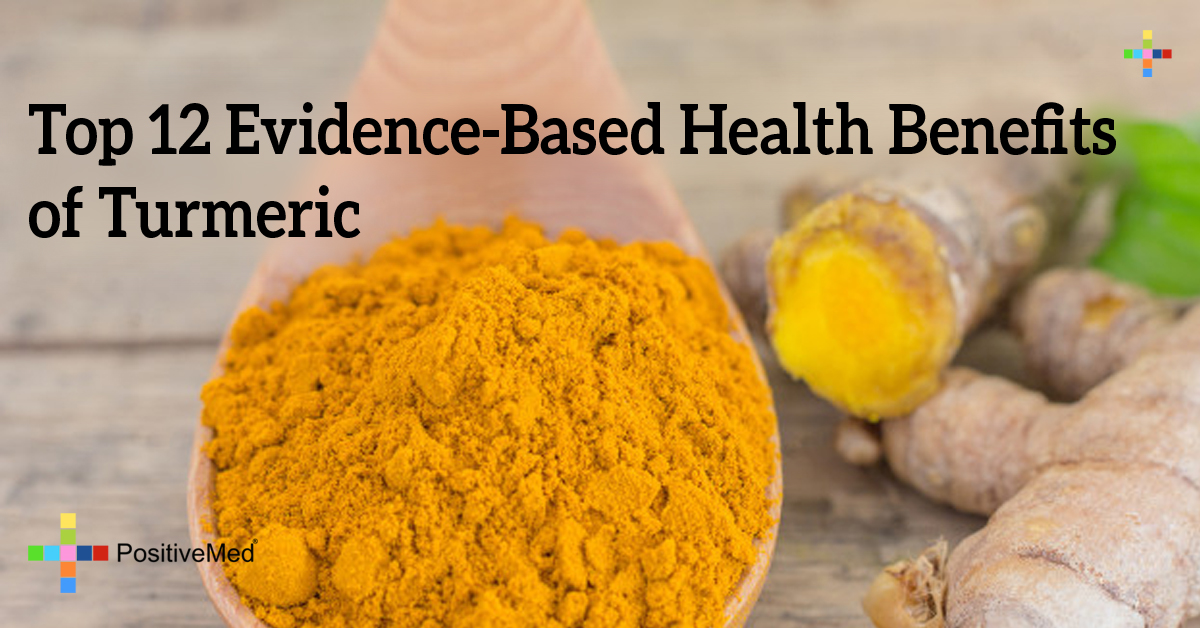 Turmeric is an herbal seasoning often added to recipes for the golden color and delicious flavor it gives to food. It grows wild in the forests of South and Southeast Asia and is one of the key ingredients in many Asian dishes, it's also what makes prepared mustard it's distinctive color. The turmeric plant also has a long history of medicinal use, and has been used to ease heartburn and stomach ulcers.
This amazing herb has many health benefits, it is become a needed pantry item to keep ourselves and our families full of good health and energy. Here are a few of the health benefits of turmeric: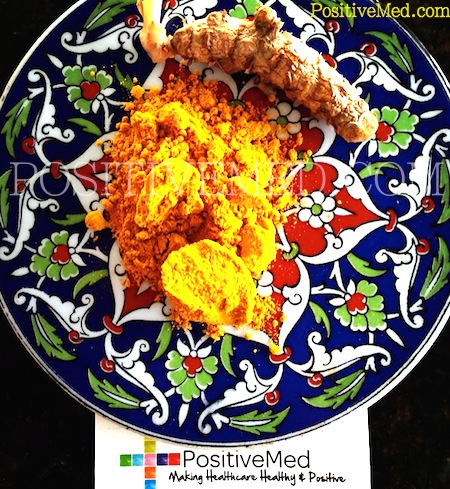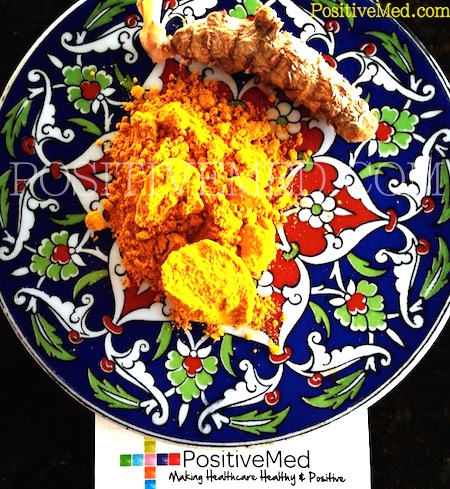 1. Antibacterial:
Curcumin, the active ingredient in turmeric, is a natural antiseptic and antibacterial agent, turmeric has antibacterial properties against different bacteria, viruses, fungi, and parasites.
2. Weight loss:
Turmeric may boost metabolism and help in weight management. Turmeric powder and sulfur reduce weight gain, body fat disposition, and improves serum and liver lipids in rats fed a high-fat diet. A component in turmeric helps increase the flow of bile, an important component in breakdown of dietary fat. Those who wish to lose weight or treat obesity and other associated diseases can benefit from having one teaspoon of turmeric powder with every meal.
3. Anti-depressant:
Curcumin shows potential antidepressant type activity in animal studies. Turmeric has long been used in Chinese medicine as a treatment for depression. Researchers are still at work trying to pinpoint exactly how curcumin balances depressive symptoms, but they have a few leads. Curcumin is a natural inhibitor of monoamine oxidase, an enzyme that at high levels is linked to depression and it blocks the release of cytokines, which can throw off the delicate balance of your body's stress reactions. Although the compound might not be prescribed by doctors anyone can reap the health benefits of curcumin capsules, available at most health food stores.
4. Anti-cancer:
According to various research administration of curcumin or turmeric can suppress several stages of cancer development. It can prevent metastases from occurring in many different forms of cancer. The active components of turmeric make it one of the best protectors against radiation-induced tumors. It also has a preventive effect against tumor cells like T-cell leukemia, colon carcinomas, and breast carcinomas.
A. According to researchers at Rutgers University, New Jersey, the curry spice turmeric has potential for the treatment and prevention of prostate cancer.
B. It is believed that Curcumin, the active ingredient in turmeric, is associated with reducing incidence of breast cancers and slows the spread of breast cancer into the lungs [1].
C. Prevents melanoma and causes cell death in existing melanoma cells.
D. Reduces risk of childhood leukemia. Curcumin may suppress the survival and proliferation of Acute Myeloid Leukemia cells [2]. [Childhood acute myeloid leukemia (AML) is a type of cancer in which the bone marrow makes a large number of abnormal blood cells.]
E. Boosts effects of the chemo drug paclitaxel and reduces its side effects.
F. Studies confirm that turmeric root has powerful anticancer properties, including the ability to inhibit blood vessel formation in tumors.
G. Curcumin effectively reduced the growth of Multiple Myeloma cells.
5. Anti-cholesterol:
Research proves that using turmeric as seasoning can reduce serum cholesterol levels, high cholesterol can lead to other health problems. Maintaining proper cholesterol levels can prevent many cardiovascular diseases.
6. Anti-Alzheimer:
Turmeric may prevent and slow progression of Alzheimer's disease by removing amyloid plaque buildup in the brain. A clinical trial using curcumin extract published in the Journal of Neurochemistry found a 30% decrease in the size of Alzheimer's-associated brain plaque in treated mice, in only one week!
7. Anti-inflammatory:
One of the most important health benefits of turmeric is its strong anti-inflammatory property.Turmeric, or curcumin, has anti-inflammatory effects in experimental studies of acute and chronic diseases, both as prevention and treatment.
A. Is a natural pain-killer, turmeric has shown to inhibit mediators of inflammation such as cyclooxygenase-2(cox-2) [Cyclooxygenase (COX) is an enzyme responsible for the formation of prostanoids. The three main groups of prostanoids — prostaglandins, prostacyclins, and thromboxanes — are each involved in the inflammatory response.]
B. Turmeric helps repair damaged skin and may be used to treat psoriasis and other inflammatory skin conditions. It has been reported that topical use of a curcumin gel formulation strongly inhibited psoriasis-like inflammation.
C. It has been traditionally used to treat inflammatory conditions like rheumatoid arthritis.
8. MS Treatment:
Turmeric has outstanding neuroprotective effects. Research shows it slows down the progress of MS [3]. [Multiple sclerosis (MS), is an inflammatory disease in which the insulating covers of nerve cells in the brain and spinal cord are damaged. This damage disrupts the ability of parts of the nervous system to communicate.]
9. Wound-healing:
Turmeric is a natural pharmacotherapeutic for controlling severe burn pain and improving wound healing. Curcumin treatment also reduces wound-healing time, you can sprinkle turmeric powder on the affected area to speed the healing process. It is also useful for disinfecting cuts and burns. If you make homemade soap, adding several teaspoons of turmeric to it will not only dial up its color, but will boost its skin-friendly benefits.
10. Hepatoprotection:
Turmeric is a natural liver detoxifier, it has hepatoprotection effects including decreasing activities of enzymes, triglycerides, and total cholesterol while increasing production of vital enzymes that reduce toxins in the body [4]. All these factors support good liver health.
11. Anti-diabetic:
Turmeric has been used for treatment of diabetes in traditional Chinese medicine. Curcumin has caught attention as a potential treatment for diabetes and its complications primarily because it is a relatively safe and inexpensive drug that reduces glycemia and hyperlipidemia in rodent models with diabetes.
12. Digestive system:
Turmeric has been traditionally used for problems with the digestive system,and its therapeutic benefits were confirmed in clinical studies. Curcumin has shown to provide good therapeutic results in small studies of both inflammatory and neoplastic bowel disorders.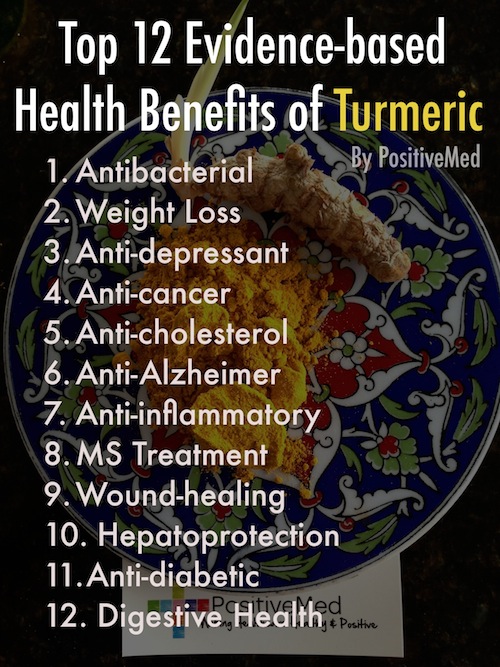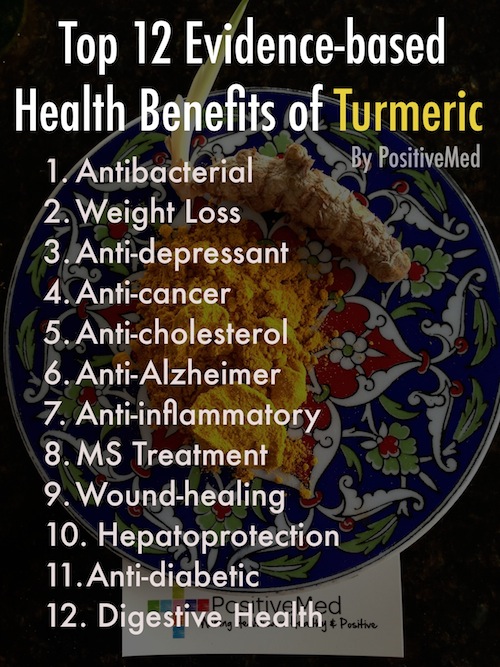 More Expert Discussion:
The main problem associated with use of curcumin in humans is its low absorption rate from the gastrointestinal tract. The other issue is poor solubility of turmeric in body fluids. Because of poor absorption, rapid metabolism, and rapid systemic elimination, the bioavailability of curcumin is low. Current studies are underway to increase the bioavailability and effectiveness of curcumin in our bodies. Nanotechnology is potentially changing the way we can treat diseases through drug delivery with curcumin. Several types of nanoparticles have been found to be suitable for the encapsulation or loading of curcumin to improve its therapeutic effects in different diseases [5].
One of the best ways to consume curcumin is through capsules. You can find capsules everywhere from larger supermarkets to drugstores and on Amazon. As you may know, not all capsules are created equal. If the capsules contain BioPerine, it'd be much better. BioPerine is helpful in better absorption of curcumin. The best brands on Amazon, as of November 2017 are:
NatureWise Curcumin Turmeric 1650mg with 95% Curcuminoids & BioPerine Black Pepper Extract, Advanced Absorption
Organic Turmeric Curcumin with BioPerine and 95% Curcuminoids, 1660mg, 180 Veggie Capsules
I personally use the first one:
References:
[1] Nagaraju GP, Aliya S, Zafar SF, Basha R, Diaz R, El-Rayes BF. The impact of curcumin on breast cancer. Integr Biol (Camb). 2012 Sep;4(9):996-1007. doi: 10.1039/c2ib20088k. Epub 2012 Jul 6.
[2] Banderali U, Belke D, Singh A, Jayanthan A, Giles WR, Narendran A, Curcumin blocks Kv11.1 (erg) potassium current and slows proliferation in the infant acute monocytic leukemia cell line THP-1. Cell Physiol Biochem. 2011;28(6):1169-80. doi: 10.1159/000335850. Epub 2011 Dec 16.
[3] Xie L, Li XK, Takahara S, Curcumin has bright prospects for the treatment of multiple sclerosis. Int Immunopharmacol. 2011 Mar;11(3):323-30. doi: 10.1016/j.intimp.2010.08.013. Epub 2010 Sep 8.
[4] Nwozo SO, Osunmadewa DA, Oyinloye BE, Anti-fatty liver effects of oils from Zingiber officinale and Curcuma longa on ethanol-induced fatty liver in rats. J Integr Med. 2014 Jan;12(1):59-65. doi: 10.1016/S2095-4964(14)60006-6.
[5] Ghalandarlaki N, Alizadeh AM, Ashkani-Esfahani S, Nanotechnology-Applied Curcumin for Different Diseases Therapy. Biomed Res Int. 2014;2014:394264. Epub 2014 Jun 5.
Top 12 Evidence-Based Health Benefits of Turmeric
By Dr. Ghazal Tavakoli, Pharm.D.
Edited By Stephanie Dawson
This article may contain affiliate links to Amazon.