The garlic soup made of more than 50 cloves of garlic, onions, lemon, and thyme can kill almost every virus that comes on its way including flu, cold, and norovirus. As people cough and sneeze during the dark months of contagious diseases, garlic is gaining popularity due to its power to destroy viruses.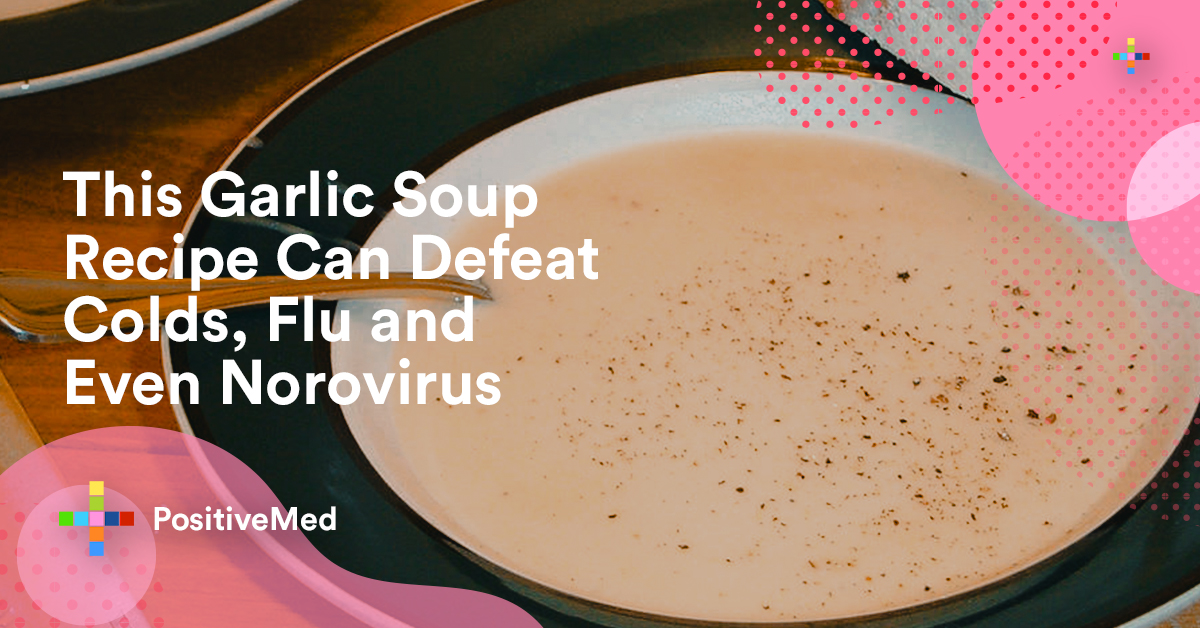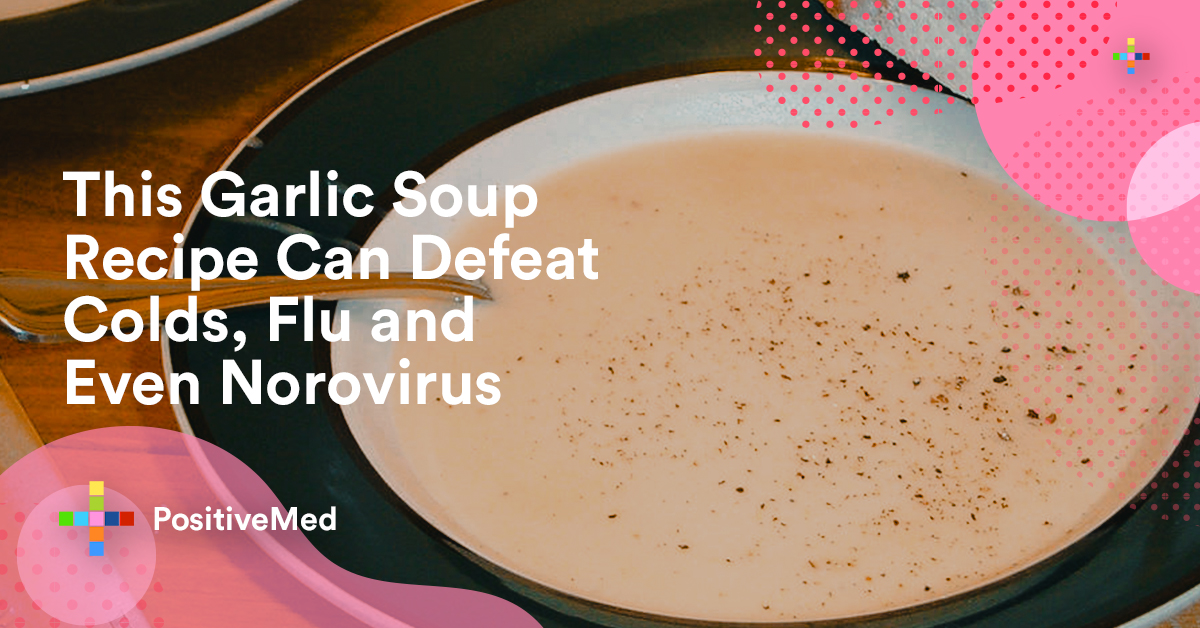 Its reputation hails from one of its chemical constituents known as allicin. A study from the Washington State University demonstrated that garlic is about 100 times more effective than two common antibiotics at fighting illness-causing bacteria responsible for food-borne diseases.
Crushing garlic converts alliin to allicin. Studies have shown allicin to be effective in lowering cholesterol and blood pressure. Additionally, it can prevent blood clots and lower the risk of atherosclerosis and hardening of the blood vessels. This bulb contains other compounds that can kill other organisms like viruses and bacteria responsible for cold, flu, and ear aches. Studies show that garlic is effective in fighting digestive problems and diarrhea. Research also indicates that this famous herb can avert the onset of cancers.
Expert's Opinion
Helen Bond is a consultant dietitian and spokeswoman for the British Dietetic Association. She says that this chemical in garlic gained popularity due to its anti-bacterial and anti-fungal properties. She adds that it is for this reason that people think it can improve their immunity. Though it has become a favorite for many people, it has not been categorically proven how it works.
Scientists are still divided on garlic's ability to deal with flu and colds. A respected global research organization, Cochrane Database, recently discovered that consuming more garlic during the cold months can reduce the duration of cold symptoms from six to five days.
According to the report, all previous scientific studies have failed to draw solid conclusions because they lack a large-scale authoritative research.
The problem is that most reputable pharmaceutical companies lack interest in running huge and expensive trials because they will be promising new drug compounds. Furthermore, there is no new ingredient in garlic that can be patented and they can't modify the package or sell at a profit.
Garlic Soup Recipe
• 2 tablespoons of olive oil
• 26 cloves of unpeeled garlic
• 2 tablespoons of grass-fed organic butter
• ½ cup of fresh ginger
• ½ teaspoon of cayenne powder
• 2 teaspoons of chopped fresh thyme
• 2 cups of sliced onions
• 26 garlic cloves, peeled
• ½ cup of coconut milk
• 3 cups of organic vegetable broth
• 4 lemon wedges
Preparation
Preheat your oven to about 350F.
Put 26 garlic cloves in a baking dish and add 2 tablespoons of olive oil.
Sprinkle with sea salt and toss to coat
Tightly cover the baking dish and bake until the garlic turns golden brown (45 minutes)
Wait for it to cool and then squeeze the garlic with your fingertips to release cloves
Put the cloves in a small bowl
Melt the butter in a large saucepan over medium heat
Add thyme, cayenne, ginger, and onion and cook for about 3 minutes
Add vegetable broth and simmer for about 20 minutes
Puree the soup in a blender and return soup to saucepan
Add coconut milk and boil
For flavor, season with pepper and sea salt
You can squeeze the juice of a lemon wedge in a bowl before serving.
Final Word
Garlic has been used for medical purposes in the Roman tradition. The recent findings indicate that it boosts the overall antioxidant levels in the body. Its virus-killing compounds can keep you free of winter illnesses.
Edited by: Jessa (Jan. 28, 2019)