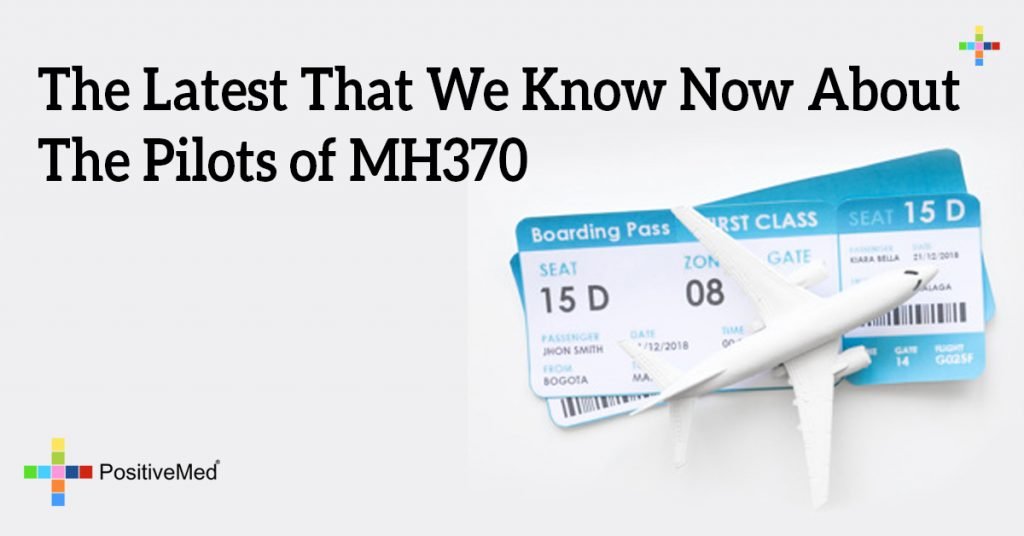 The pilots of Malaysian flight 370 had positive careers and, by most accounts, were respected and community-minded people. Malaysian officials, however, said the plane was hijacked by someone with flying experience and thus suspicions are renewed upon the captain and first officer.
Police searched their homes around the capital of Kuala Lumpur on Saturday, now going on a week after the disappearance, but came-up empty-handed. Pilot Zaharie Ahmad Shah, 53, adored aviation, judging by his posts to message boards and social media. He joined Malaysia Airlines in 1981 and had more than 18,000 hours of flying experience.
This captain and grandfather was so confident in his eclectic skills, that he posted a series of instructional YouTube videos. In the videos, he demonstrates how to repair a refrigerator's ice-maker as well as other DIY projects.
Shah was also reportedly a supporter of Malaysia's main opposition leader, Anwar Ibrahim, who was sentenced March 7 on a sodomy charge to five years in prison. This sentencing is something many Malaysians regard as political payback. The sentencing happened mere hours before the flight left Kuala Lumpur.
One flight attendant said Shah was "very nice, very friendly, and safety-conscious," though she did not want to be named due to a company policy prohibiting all employees from speaking about the incident and those involved to the media.
His Facebook page reveals that he really adored planes. When not in a commercial airplane, he flew remote-controlled ones. He also worked as a flight instructor, according to reports. On an online forum for flight simulator enthusiasts, Shah bragged about an elaborate flight simulator he built in his home in Shah Alam, outside Kuala Lumpur, that ran two complex Microsoft computer games. The setup featured three touchscreens and an imitation center console of a cockpit.
By comparison, co-pilot Fariq Abdul Hamid, 27, was a relative novice. He had just graduated to the cockpit of a Boeing 777. The son of a high-ranking civil servant, Hamid joined Malaysia Airlines in 2007. He had 2,763 hours of flight experience.
By coincidence, a reporter with "CNN Business Traveler" recently filmed Hamid landing a Boeing 777 during training. A senior pilot supervising Hamid called the landing "textbook," CNN reported.
Earlier this week, photos from 2011 appeared of Hamid "living it up" in the cockpit with blonde South African beauty, Jonti Roos, which lead to concerns he's a reckless playboy. Roos said Hamid and another pilot asked her and a friend from the line to board a Malaysia Airlines flight if they wanted to join them in the cockpit.
"They were friendly … they were very competent in what they were doing," Roos said, adding that in hindsight the whole experience was "possibly a little bit sleazy."
Speaking of things that are sordid, according to the Daily Mail, Captain Zaharie Ahmad Shah was a 'fanatical' supporter of the country's opposition leader Anwar Ibrahim (who was, and is again, jailed for homosexuality) and could have hijacked the plane in an anti-government protest.
True, someone being a fanatical supporter of Anwar Ibrahim does sound scary, provided you have no idea who he is. Anwar is a 66 year old opposition leader who is a political thorn in the side of the United Malays National Organization (UMNO), which has ruled Malaysia for the past 55-plus years. Anwar is the masthead of a coalition of parties, which includes his own multi-ethnic party, and has made great inroads against the country's corrupt masters. In 2008, they won more than a third of the seats in parliament, which was the first time that UMNO lost supermajority – a position that had allowed them to change the constitution merely at the prime minister's behest. Anwar Ibrahim has been a political prisoner for six years, most of which has been spent in solitary confinement, won his seat in a landslide – and the opposition won five of the country's thirteen state governments. In 2013, his party claimed to have won the election against the ruling party, a contest that many say was overshadowed by widespread fraud. Anwar supported massive protests that had followed the ruling party's supposed victory but has not once called for a toppling of the government.
Anwar Ibrahim is trying to defeat the oppressive and authoritarian regime that reigns in Malaysia through its elections – not terrorism. He's not even attempting to start a revolution. So, to be clear, what do know is that the pilot of MH370 is a supporter of a nonviolent man who supports a pluralistic and democratic Malaysia with equal rights.
Of course, it's impossible for us to know Shah's precise state of mind that day in the flight deck. It is true that hours before the flight, his political hero had just been dealt bad news with the court's decision to overturn his previous acquittal… But it is good to keep in mind that this news was not surprising to Anwar, nor his close supporters.
The massive search for the plane was suspended Sunday while Malaysian government officials tried to identify new areas to search. There is no indication of when the search will resume. As it is entering two weeks since the disappearance of Flight MH370 on Friday, one could only wish that the captain's last missive would have said a little bit more than just: "All right, good night."
Who Was Captain Zaharie Ahmad Shah?; International Business Times Co-pilot Fariq Abdul Hamid; Examiner Fanatical Missing Pilot…; The Daily Mail Anwar Ibrahim Resources Source