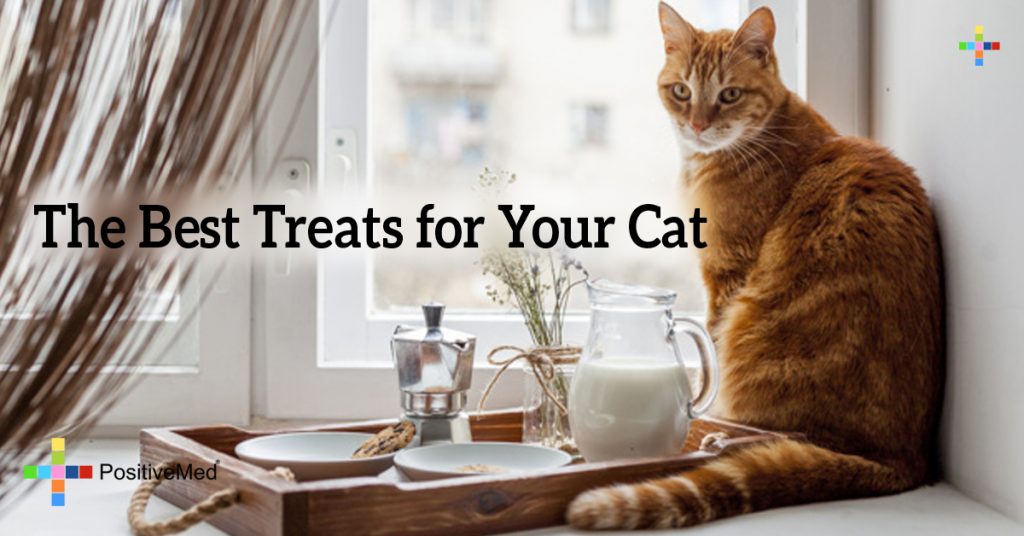 The Best Treats for Your Cat
By PositiveMed-Team
Edited by Stephanie Dawson
While it is rightly said that diet is the brick and mortar of health, preparing a treat for your cat once every few days can be a good idea as well. One should keep in mind that cats are different from dogs in nutritional needs and are obligate carnivores. This means that nutritional needs can be met mostly by animal-based proteins, plant-based proteins might not be able to provide sufficient nutrition for your cat.
The following are essentials one should keep in mind when preparing food for their cat:
• Animal Protein – A cat's diet should contain protein from chicken, rabbit, pork, fish, beef, or liver. Liver contains vitamin A and is important for cats as they cannot produce it on their own. Feed a variety of foods to your cat so they can get all essential nutrients
• Animal Fats – Animal fat is important for healthy skin and fur as well as the circulatory and urinary systems and makes the food tasty as well. About 35% fat is needed by kittens whereas cats need about 30%.
• Calcium to phosphorous ratio – For every one part calcium there should be 1.3 parts phosphorous in your cat's diet. This ratio can be achieved by adding calcium supplements.
• Water – 10 – 30% water is ideal for a homemade cat food.
• Carbs – Carbs component should be less than 10% for felines.
The following ingredients should be avoided while preparing homemade cat food:
• Onions
• Raisins
• Garlic
• Tomatoes
• Grapes
• Raw egg whites
Following is a recipe for the best treat for your cat:
Ingredients:
• 1 Large Egg
• 1 oz jar chicken and brown rice baby food (you can replace this with something meaty or which includes canned wet cat food)
• ¼ cup coarsely chopped parsley
• Olive oil – 2 tablespoons
• Water – 2 tablespoons
• Brown rice flour – 1 cup
• Cooked brown or white rice – ½ cup
• You might like to add few other treats such as one tablespoon of catnip or a hearty tablespoon of extra wet cat food.
Preheat oven to 325 degrees F placing a rack in the middle of the oven. Meanwhile, line a baking sheet with parchment paper and set aside.
Combine egg, parsley, baby food (or wet cat food), olive oil and water together in a large mixing bowl and whisk them together. Now, add brown rice flour and cooked rice to it and stir. The mixture should be a consistency which is thick yet spreadable.
Spread the mixture in the prepared baking sheet creating a rectangle whose thickness is about 1/3 inches. Bake it for 12 – 15 minutes and then remove from the oven. Let it cool down so that it can be handled and then slice the soft dough into bite sized pieces. Place the pieces into oven once again, let bake for another 8 minutes and remove from oven. Allow to cool completely and store in an airtight container.