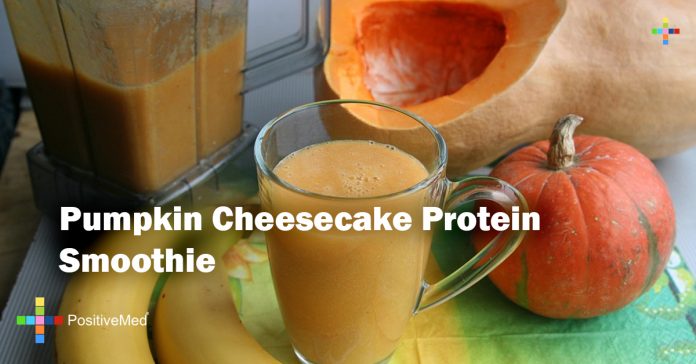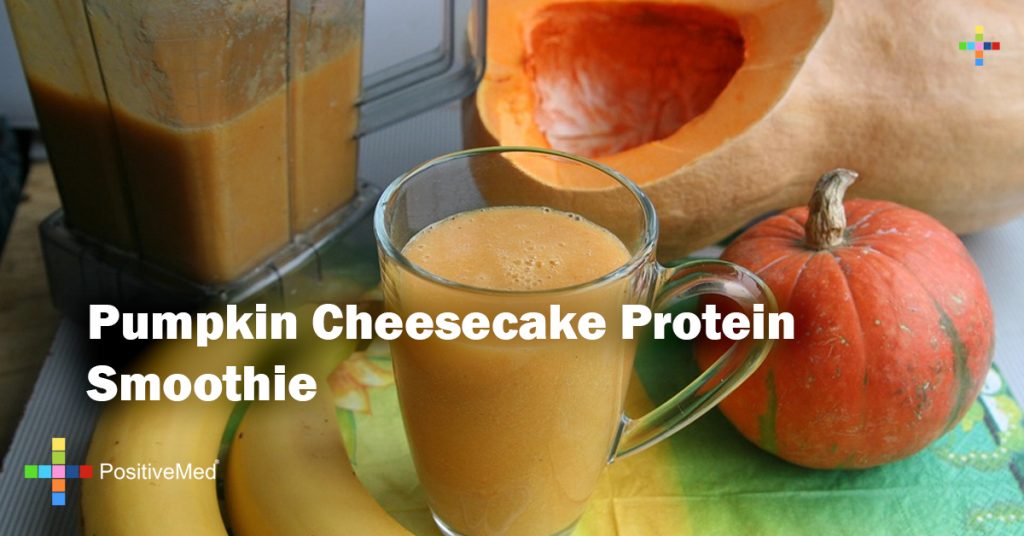 I don't know about you, but I love pumpkins! I love that they are delicious, and yet one of the most low calorie vegetables and contain no saturated fats or cholesterol; as if this weren't enough pumpkin is a powerhouse of many anti-oxidant vitamins such as vitamin-A, vitamin-C and vitamin-E among others, so imagine starting your day with a full glass of this delicious smoothie.
All you need is:

6 oz canned unsweetened pumpkin or fresh if possible.
1 cup almond milk or water, whichever you prefer (Almonds are a good source of good fats your body needs)
1 scoop vanilla whey protein
1 Tablespoon sugar-free Cheesecake instant pudding (for an amazing sweet flavor) If you avoid sugar-free products try a Tablespoon of vanilla Greek yogurt
1 teaspoon cinnamon, just to make this shake even better for your health and more delicious.
Put all the ingredients in your blender and mix them up, enjoy a delicious and sweet but healthy shake in your mornings, with this shake for breakfast you will jumpstart your day with the best energy possible, it makes a perfect dessert as well! Try it yourself and sparkle, be the best version of you!
http://www.nutrition-and-you.com/pumpkin.html