It was shocking for everyone. COVID-19 has turned from a small cluster of cases to a global pandemic. We were surprised, sometimes sad, often depressed, but also motivated and united. Just as in normal life – you can think. However, we cannot stress enough how hard and dangerous it was for mentally impaired or psychologically troubled individuals to overcome the time of the world health crisis. The impact of the pandemic on mental health might not be here right now but it definitely happening and we will all see it in the near future.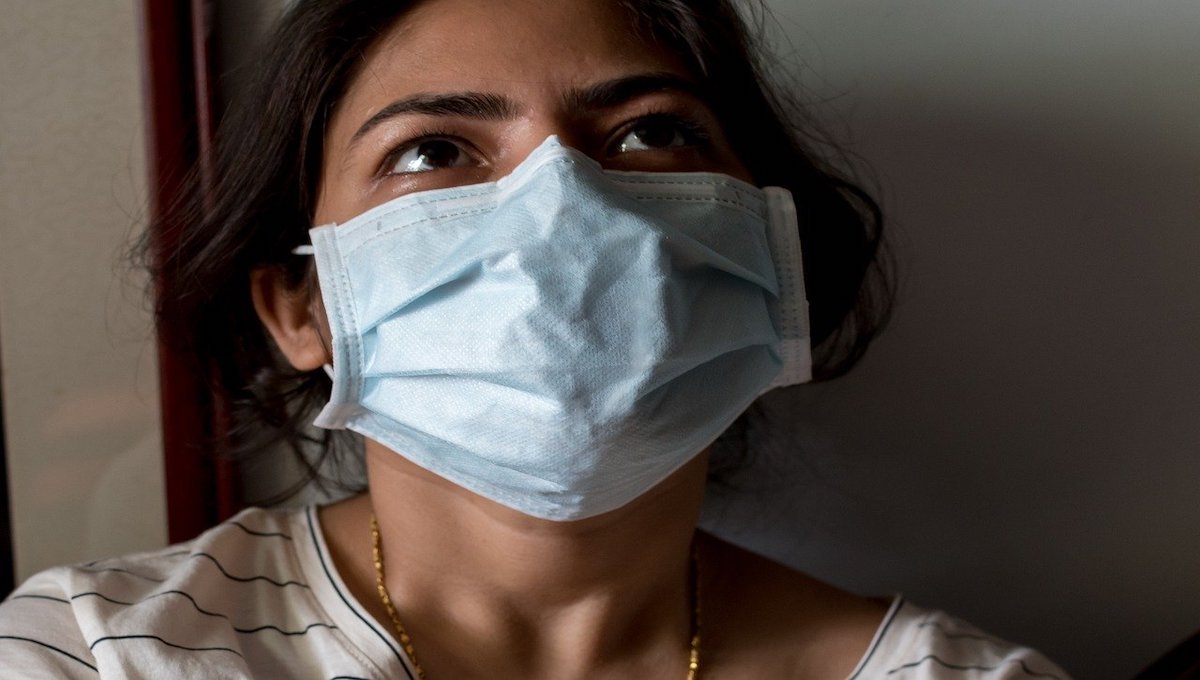 The world health crisis is not only about people dying in hospitals
The direct impact of COVID-19 infection is the loss of lives and we cannot neglect the difficult psycho-social impact of the loss of family members and friends. If you weren't infected and any of your close ones were, besides forced staying at home, what else would keep you anxious? Forced lockdown depends hugely on your housing circumstances, but it's never a paradise. It's likely to feel like a prison, it's likely to make you sad at times. When it comes to worldwide problems related to the pandemic, issues include affected economies, trades, businesses, livelihoods, and also the physical and mental well-being of all populations.
The lack of resources, insurance, persistent economic threat
If you are lucky enough to have the necessary support to economically survive a pandemic with no great anxiety, you are one of a few that sleep calmly. We shouldn't forget that the physical distancing and lockdown measures implemented to contain the transmission of the virus come with the inherent risk of depriving poor households of being able to sustain their livelihoods. In fact, many, not only small businesses experienced forced closure. The economic impact of the pandemic on financial markets, micro-businesses, and vulnerable industries have increased the risk of unemployment. Uncertainty and financial concerns for the least well-paid, self-employed, and daily wage workers can be a real deal-breaker when it comes to getting into depression. The shortage of food and essential services can have devastating effects on people's mental health. 
Man as a social animal
Let's not overlook the effects of physical distancing measures and movement restrictions on mental health. We heard a lot about suddenly reinforced the quantity of domestic violence acts, abuses, and witnessing the violence of a family member. Being confined at homes can have a serious influence on mental health, both for the oppressor and for the victim. Even our heroes' mental health, healthcare providers, and other essential workers who have been providing essential services while being susceptible to the infection represent cause for concern.
Adapting to change as the key to survival
The duration of lockdowns and the international fight against the global pandemic is unclear. When person to person interaction has reduced, schedules and routines have been interrupted and access to care providers has become limited, many psychologists provide free online counseling. It's useful to learn to make use of the various telephone hotlines available. Otherwise, we can be part of reliable support groups on social media, either as supporters, if we stand firm on the ground psychologically, or as the ones expecting support.
Managing mental health in the chaotic time
What helps? Learn to have a structured schedule, establish a simple morning routine. Don't force yourself to be super productive. It's not possible, we are experiencing a worldwide trauma, and we need to be good for ourselves as well as for each other. Don't forget about taking adequate rest, and practicing self-care (learn strategies such as breathing exercises, relaxation exercises, and cultivating hobbies). Minimize the time spent on watching, reading, or listening to news about COVID-19. Also, limit the sources of news to only the reliable ones.
Experiencing ostracization brings in even more tension
Some frontline workers and people of certain ethnicities and nationalities may experience ostracization due to stigma. It's not hard to guess that it can be detrimental to mental well-being. Let's talk about it openly and strongly counteract misconceptions leading to the stigmatization of any population. Also when it comes to health care providers, we must take good care of them. If you are a medical worker, don't forget to rest between work-shifts, take care of basic needs, and stay in touch with family and friends. Pandemic tests our solidarity and our abilities to cope with change. It's vital that we take care of our mental as well as physical health.