As we get older, it can become harder to stay connected with our friends and family. Getting around is tougher, technology becomes more difficult, and friends and family are off leading their own lives. This can result in feelings of isolation, which in turn could be bad for your health. To prevent this, it's important to stay connected with other people as you get older. Here are 6 methods that you can try in order to do this.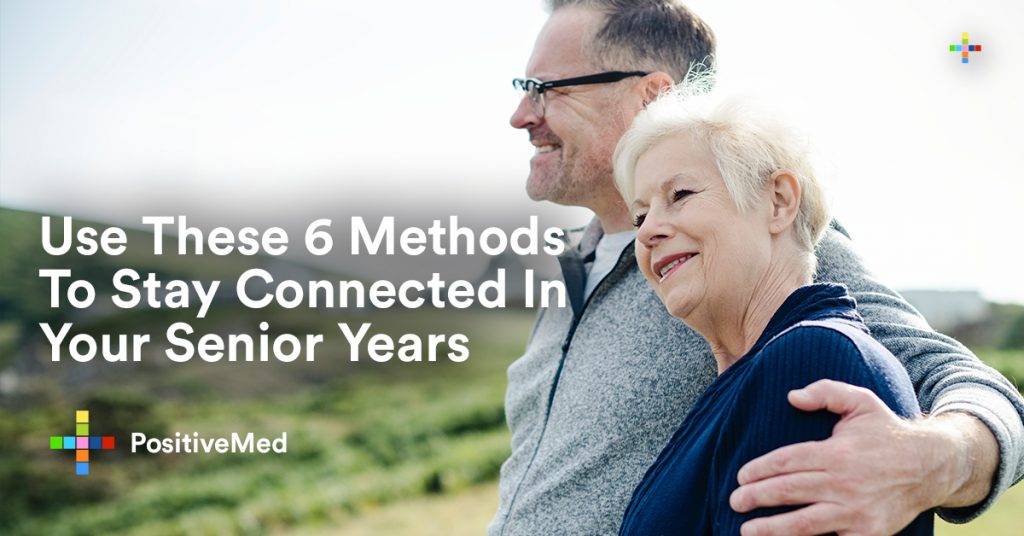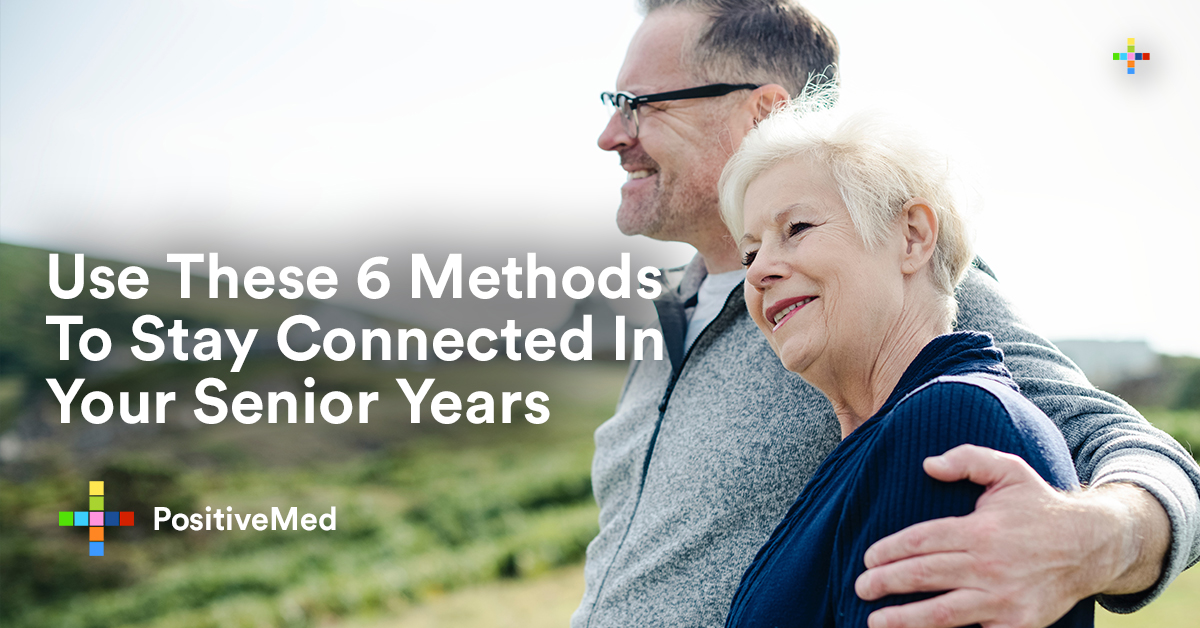 Join A Local Senior Group
Most areas have local senior groups that anyone can join. These groups go on trips together, run different activities, and are a great way to make new friends. Since many people your age are having a hard time staying connected with people, these groups make it easier by getting people in a similar situation together. You can use this website to find a local senior group near you, and then you can decide which ones you want to join.
Start Your Own Group
If you don't see a group in your area that appeals to you, why not start your own? More than likely there are other people in your area who are looking for groups to join, and who have similar interest as you. You could start a book club, a traveling club, or a cooking club. Think about what it is you like to do, and what sort of activities you'd like to do with others. Starting up a group will require some work on your part, but the satisfaction you get from it will be even greater.
Sign Up For Social Media
In today's world, one of the primary ways people stay connected is through social media. While it can seem daunting at first, creating your own accounts on these sites is rather easy, and will allow you to stay in touch with people from all over. To help you get started, check out this guide on signing up for different social media accounts. Social media may not be as good as spending time with people in the real world, but it can be another tool that helps you to connect with others, and perhaps set up plans to meet with them.
Participate In Online Forums
Besides social media, you can also talk with people through online forums. There are forums based upon practically every topic imaginable, so you just have to find one you are interested in, and join in on the conversation. This can be a great way to talk to new people and to talk about something you love, without having to leave your home. A quick internet search will reveal plenty of forums for you to try, but one website you could try first is Reddit.com.
Start A Blog
Do you have something you're passionate about what you want to share with the world? Or do you have a unique story that you think people will want to hear about? If so, consider starting a blog. Blogging is a great way to express yourself and to connect with the online senior community. Others can leave comments on your blog, allowing you to engage in a discussion based on the topics of your choosing. If you love to write, and you have something to say, blogging is a great hobby to take up.
Make Regular Plans With Friends and Family
Finally, while your friends and family may not be around every day, you should try and schedule in some time with them. See if they can clear one night a week, or even one night a month, to get together and reconnect. By scheduling these things in advance, and keeping to the same schedule, you make it easier for the people important to you to stay in your life. It's hard to make time on a whim, but when you have a set appointment each week, you are more likely to stick to it.
Put In Effort To Stay Connected
The older we get, the easier it can be to lose touch with other people. We become set in our ways and remain at home doing things on our own. However, too much isolation can lead to anxiety and stress, which are not good for your body. That's why it is important to put in an effort to stay in touch with the people who are important to you, while also reaching out to make new friends. There are plenty of people out there in a similar situation as you, who you might have a lot in common with, so why not try to find these people?
Hopefully these few tips will help you to stay connected with people as you enter into your senior years, and you'll find that just because you got older, doesn't mean your social life has to disappear.