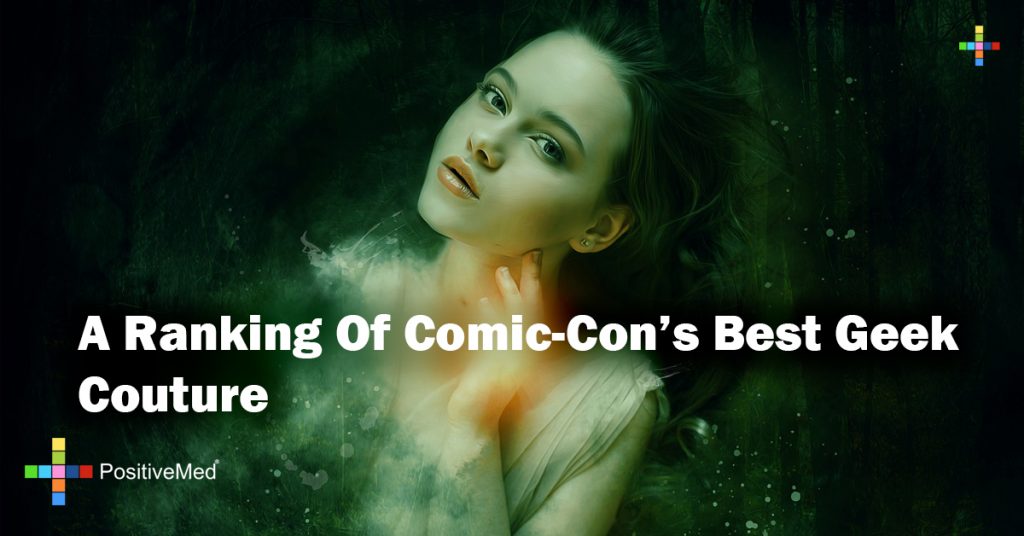 A Ranking Of Comic-Con's Best Geek Couture
If funny is the new hot, then geek is the new chic – and these couture clad ladies are out to prove it! They all worked the runway to prove that while the clothes might not make the woman, the clothes can make the woman into whoever or whatever character she wants to be for the day. From the glamorous and fabulous to the quirky and cute, these dresses have all of us wondering why being called a "geek" was ever a bad thing.
Choosing a Top 10 was hard enough, not to mention ranking them in order. With literal cos-play looks walking down the runway alongside more subtle homages, there were many couture looks that waltzed their way into our hearts. There was truly something for everyone, pulling at the heartstrings of your inner super hero, and representing the wide range of geek-dom from intergalactic sea to shining sea! Whether you're a Game of Thrones fan or a die hard Whovian, you absolutely must check out these gowns. You're sure to be transported to another world!