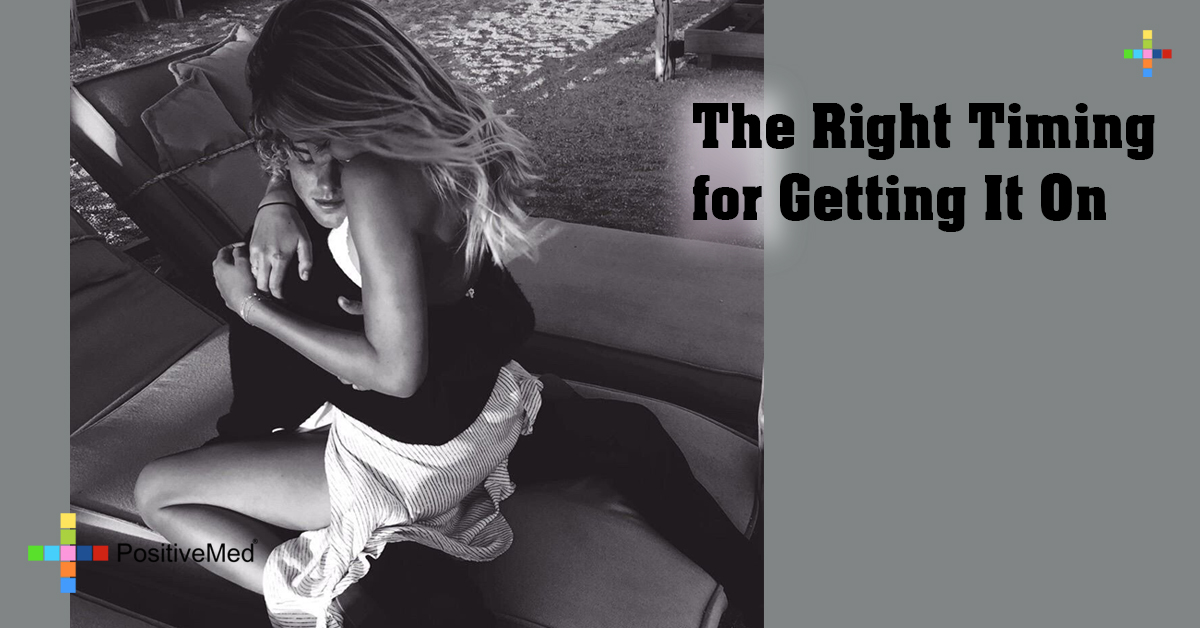 Making love is awesome and our minds play a major part. Every human being thinks about getting it on at some point in their lives. When you are either dating or thinking of dating, it is only reasonable to think about getting it on, the satisfaction that comes with it, and more importantly, the right time for closeness. During an interview, Betty Russell (dating and relationship specialist) was asked when the right timing for getting it on. And she agrees that everyone needs to think about certain things well before getting it on, these include;
Knowing exactly what you are thinking
It is hard to know exactly what you are thinking when more than your mind is engaged or being stimulated. If you are attracted to someone and you are thinking of getting it on, it is important to figure out your full intentions. Are you merely interested in a fun-filled night or you after a more serious relationship?
If you are in it only for the fun, make an informed decision before you get into bed and be courteous enough to communicate to your date that you are only interested in the fun. If, on the other hand, you are interested in a relationship. It is important to note that putting off satisfaction results in more successful relationships when compared to quickly jumping into bed. Studies also clarify that when women feel loved and secure, they enjoy a heightened response and the men feel more confident.
About STDs and birth control
As awkward as the discussion of STDs and birth control can be, it is better than being diagnosed with an STD. You must not risk your health and future just to avoid stepping on toes, be smart and prepare yourself for the talk. Your date should also have the same thoughts, and if they are horrified because you are being responsible for your safety, they definitely have a problem.
Emotional boundaries
Making love is intense and evokes strong feelings, which means both men and women can feel emotionally charged and quite vulnerable immediately after as well as in the glow-time. Getting it on often results in specific ideas about what accompanies the act. Expectations of love, trust, respect, and exclusivity can unconsciously emerge for you and/or your partner.
RELATED ARTICLE:  4 Tips to Shift Good Lovemaking to Unforgettable
Physical boundaries
$e*ual preferences and proclivities all fall within a bell curve even though getting it on has greatly varying acts. Do not be afraid to discuss what is and is not acceptable to you. If you and your partner have established trust and feel secure with each other, you will not feel shy about bringing up your comfort zone. If honestly speaking up in a vulnerable and charged moment seems like a terrible idea, you are not ready to get it on.
Compatibility
Sometimes the emotional connection is enough to sustain the relationship. Incompatibility is, however, a warning sign. Regardless of how much you like, respect, and enjoy being with your partner, you might not have a spark and it is unfair to pretend otherwise. It is easier to maintain some degree of objectivity without the charge. After you get it on, breaking up becomes more hurtful and complicated, especially once you realize you are incompatible.
Conclusion
Getting it on before an emotional attachment makes it hard for you to be objective about the relationship. Immediately we forget the emotional component of getting it on, we are in trouble. The all-around intensity of satisfaction and the expression of getting it on can really fog your lenses, so much such that you miss all red flags.
Although an exact magic number is impossible, a few months with six to ten dates make for a good rule to go by before getting it on. Knowing yourself and what you want from relationships and life makes it easier to avoid big mistakes. Nevertheless, love has no guarantees and we all have to be patient, learn from our experiences, move on, and keep believing.