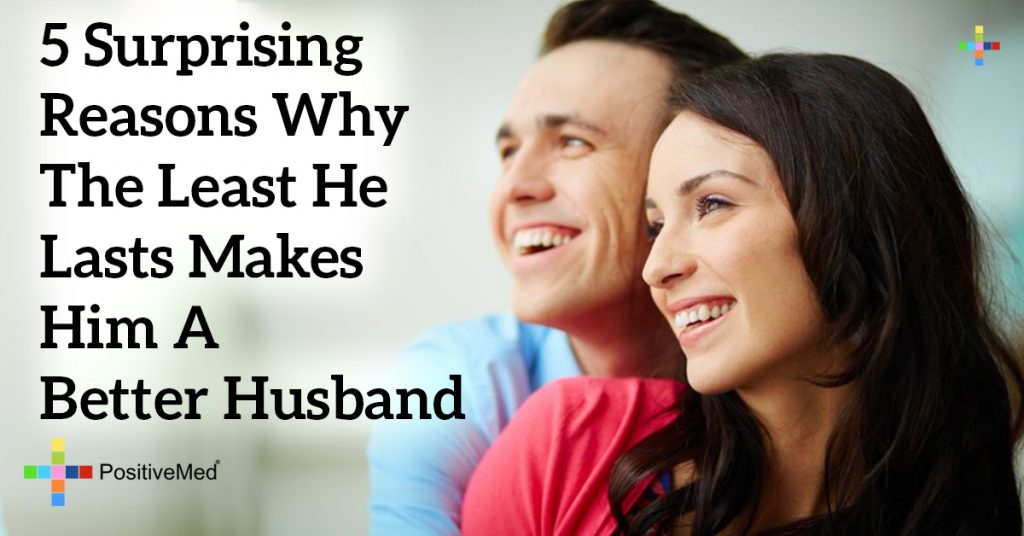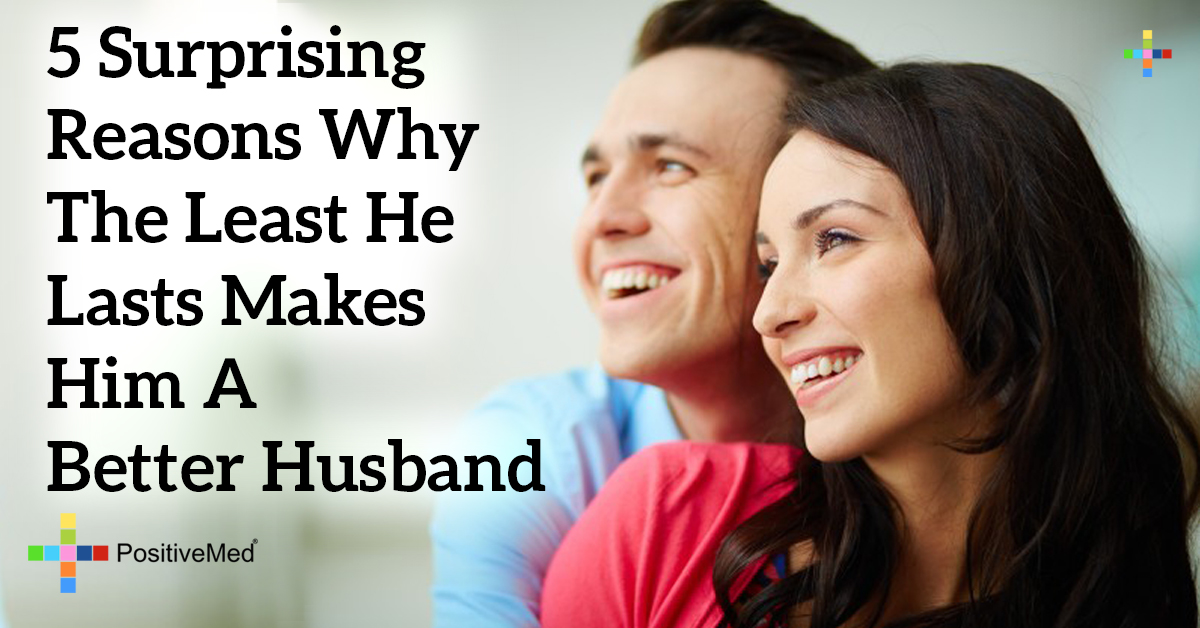 5 Surprising Reasons Why the Least He Lasts Makes Him a Better Husband
[nextpage title="…"]
Are you constantly comparing your married personal life to your friends? Do you always think everyone else is having better bedroom experiences than you? Does your husband struggle to last long in bed? If you're not getting what you want all of the time in the bedroom, then read on to learn more about how you and your partner can work together to improve your personal lives together. What many women may not realize is that the least he lasts in bed actually can make him a better husband. That doesn't mean you won't continue to work toward enjoying one another. It just means that on the journey there, your husband probably is going to be a better one than all your friends. Read on to learn our "Five Surprising Reasons Why the Least He Lasts in Bed Makes Him a Better Husband:"
Tip #1: You'll Get Creative
When women complain about being unhappy with their bedroom lives, it's often because they aren't satisfied in one particular way. A man who does not last long in bed probably recognizes his issues in this area and will work on making you happy in other ways.
Tip #2: Working Together
Addressing an issue like not being able to last long in bed is a sensitive topic that takes a great deal of patience, understanding and sensitivity to talk about. In a marriage partnership especially, you'll grow closer together as you talk about the issues in bed and the alternatives that you can work together. The human body is a miraculous thing and sometimes lasting a short amount of time in bed is related to some kind of biological or psychological obstacle -like performance anxiety. That your husband is dealing with this likely will make him a more sensitive, humble and loving person.
RELATED ARTICLE: If He Asks You THESE 5 Questions- He's Amazing in Bed
[/nextpage] [nextpage title="…"]
Tip #3: Saying No
Remember those guys you were with in college – who had major endurance? Yes, that can be fun. No one's denying it. But do you remember what those guys were like? They were arrogant and they often were playing the field. In the end, it wasn't about pleasing you and seeing you happy. It was about getting what they wanted. Men who last forever in bed also often carry a selfish and arrogant attitude with them. So if that's the tradeoff, maybe you do want you sweet and understanding husband. Maybe he won't be able to make you happy as soon as you want it, but the issues he is facing will give him an opportunity to consider what is important and to work to make you happy in whatever way he can. He'll be more attentive and appreciative in the end.
Tip #4: Say Hello to Sleep
When your husband lasts for a short amount of time, that means more snoozing for you. At the end of the day, the world doesn't revolve around the bedroom. Your sleep does! You'll both be happier and healthier with the right amount of sleep.
Tip #5: Sneaky, Sneaky
What's more loving than showing the person you're married to that you really care about him in an exciting and spontaneous way? When your husband lasts a short amount of time in bed, you can achieve that quick, thrilling encounter with ease!
If you're struggling in your married life, you're not alone. Many couples face issues in bed that they have to consciously work on together. If you find yourself in this situation, don't despair – talk to your husband and begin charting a plan for how you will make each other happy. In the end, a man who lasts least in bed actually makes an incredible husband because he's likely to me more attentive, understanding, sensitive and humble. Who doesn't want a partner like that? Remember these five surprising tips as you are working out your next steps with the love of your life. You'll become a partner in the process as well. Finally, communicate with your love about what you do and do not like.
[/nextpage]