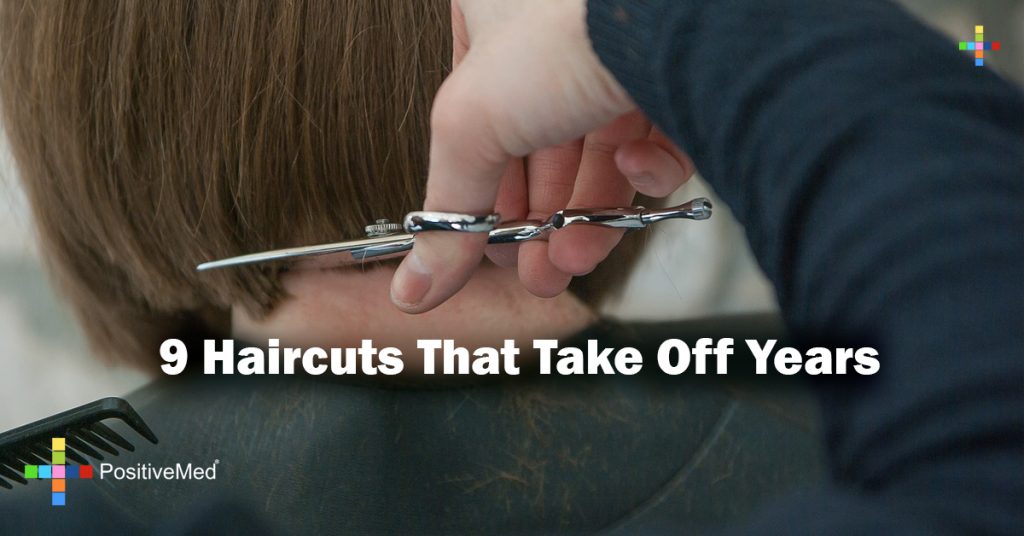 9 Haircuts That Take Off Years
With the widespread availability of anti-aging skin products, it's easy to ignore your hair. Many people don't realize it, but the way your hair is cut and styled can have a dramatic impact on how old you look. If you want to look more youthful, here are 9 haircuts that can strip years off of your appearance.
1. Rough Hair
Your styling practices can make you look older by damaging your hair. For that reason, style experts recommend cropping hair short, which keeps you from having to use heat treatments and chemicals that can cause it to become brittle and prone to breakage. Tell your hairdresser you want something low-maintenance, with the sides and back cut shorter than the top.
2. Super-Thick Hair
If you have thick hair, it's best to just let it flow. Keeping thick hair short can cause it to flare at the ends, which can look unflattering on many women. By keeping it shoulder-length or longer, the additional weight of the hair will pull it straighter, giving you a younger, more sophisticated look.
3. Straight and Limp
As you age, your facial structure can become more pronounced. If you have long, limp hair, angular features can become sharper and make you look older. However, if you cut your hair shorter, you reduce the volume-killing extra weight, which allows for a more flattering look that will make an angular face look softer.
4. Thinning Hair
Is your hair starting to become thin? Instead of dreading it, try a short, chin-length cut to make it look fuller. Many styling experts recommend a modern bob-cut with an uneven edge instead of another cut that can make you appear motherly.
5. Oily Hair
Some women have hair that is naturally oilier than average, which can cause fine hair to look dirty or drab. Shoot for a short, uneven style with a deep part on the side that accentuates your hair's fullness and diverts attention away from excess oil.
6. Frizzy Hair
Ladies with naturally frizzy hair often find that it becomes worse with age. A common misconception is that growing it long makes frizz more manageable, but it can actually make it harder to work with. Instead, try having your hair cut to just below your shoulders. It's far easier to manage frizz at this length, giving you hair that looks stronger and more vibrant.
7. Curls
For women with curly hair, styling can be a little more challenging. Rather than straightening it, which damages the hair, work with your curls by opting for a layered cut. This keeps the dreaded triangular look at bay and produces a young and playful appearance.
8. Graying Hair
Do you have graying hair? It turns out that men aren't the only ones who can pull it off while still maintaining that youthfully energetic look. Go for a collar-length bob cut with plenty of texture, similar to Diane Keaton's style. However, if your hair is naturally frizzy, you might want it a little longer to avoid an unappealing shape.
9. Waves
If you want to look younger, get a cut that allows loose waves and perimeter layers to frame your face. It makes your hair look healthy, lush and more vibrant, which can keep people guessing about your age.