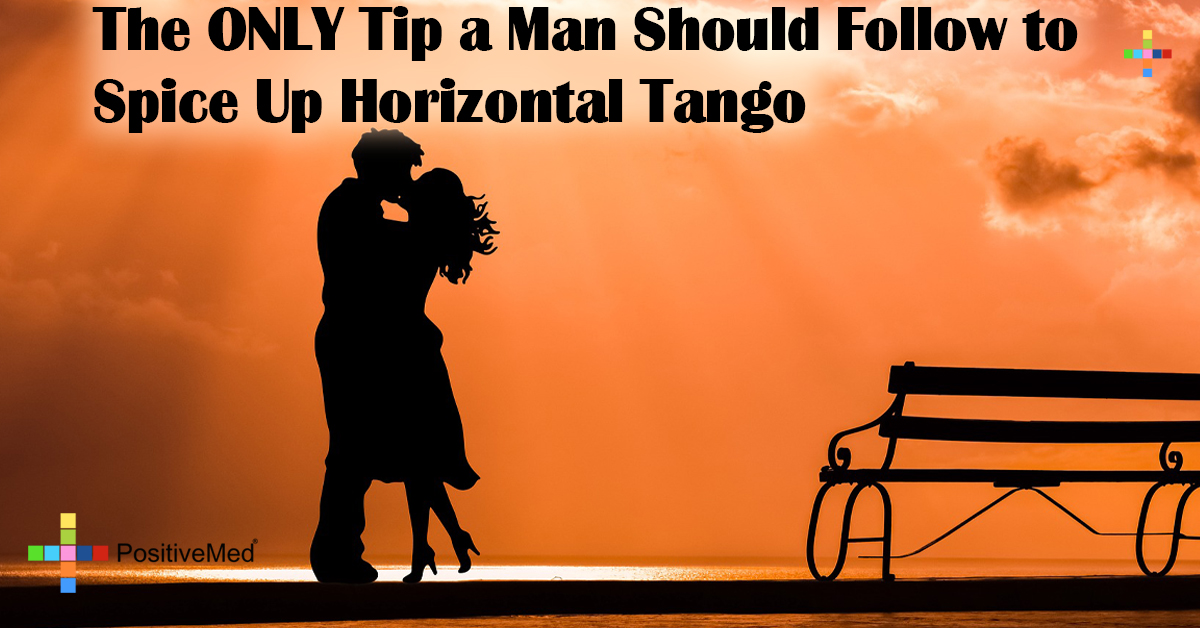 The ONLY Tip a Man Should Follow to Spice Up Horizontal Tango
You shouldn't need a special occasion to go all out in the bedroom. Although it may seem more romantic, odds are that making things more interesting won't happen after a night of drinking. Making relations more exciting begins with the psychological component and active listening. There is one tip for man who want to please his woman in bed.
Romance Opens Many Doors
What comes to mind when you think about Thanksgiving? Do you dream of diving straight into the turkey hot out of the oven and delicious mashed potatoes topped with gravy? And what the delectable pumpkin pie with luscious layers of whipped cream?
If you're married, the chances are that regardless of the time of year, your partner has already started planning the big event. From the table settings to picking the perfect wine, they know what's needed to set the ambiance. The point is that while you are preoccupied with eating until your pants no longer fit, your significant other is more interested in the entire ritual of that day, the candles, the table setting and overall connection. Are you catching on? You need to be romantic. Yes, it's tired advice, but it's also very true. Women want to feel connected before they are !ntimate. The atmosphere, the build-up and the relationship work together to make it the right moment. These things are very important for her.
It's important to remember that romance is a lot like exercise. Running in the morning won't necessarily prevent you from having a heart attack at night. Simply put, bringing your better half flowers or candy doesn't equate to mandatory relations.
RELATED ARTICLE: Find Out What Your Partner's Favorite Lovemaking Position Says About Him
Make it Personal
It needs to be about them, not about being in the mood. Simply asking if they want to "get together" won't get you anything but looked at with disgust. Maybe they should already know that you are interested in only them, but making someone feel wanted beforehand can be the difference between yay or nay.
Technique Combined with Attitude
As with most things in life, the right attitude combined with honed-in ability wins you the blue ribbon about 99.9 percent of the time. To the contrary, if you fall short on either, you can walk away with the consolation prize. How you are perceived and the way you act upon your feelings is important. If you are saying one thing and acting in another manner, it just doesn't work.
For example, if you're the pursuer, you may want to spice things up. You've probably even come up with a couple fantastic ideas on how to do just that. Keep in mind that the best time to suggest something new isn't when you are driving home after a long day at work, but at a time when both of you are relaxed. Most people are more open to suggestions when they aren't stressed out.
Men are usually accused of being insatiable, but in all reality, this is an archaic way of thinking. All of us move through life at the speed of light, which ever-changing pressures and challenges. It's far too easy to permit demands on your time to drain our energy. Making time to enjoy time with your significant other should be high on the list of priorities.